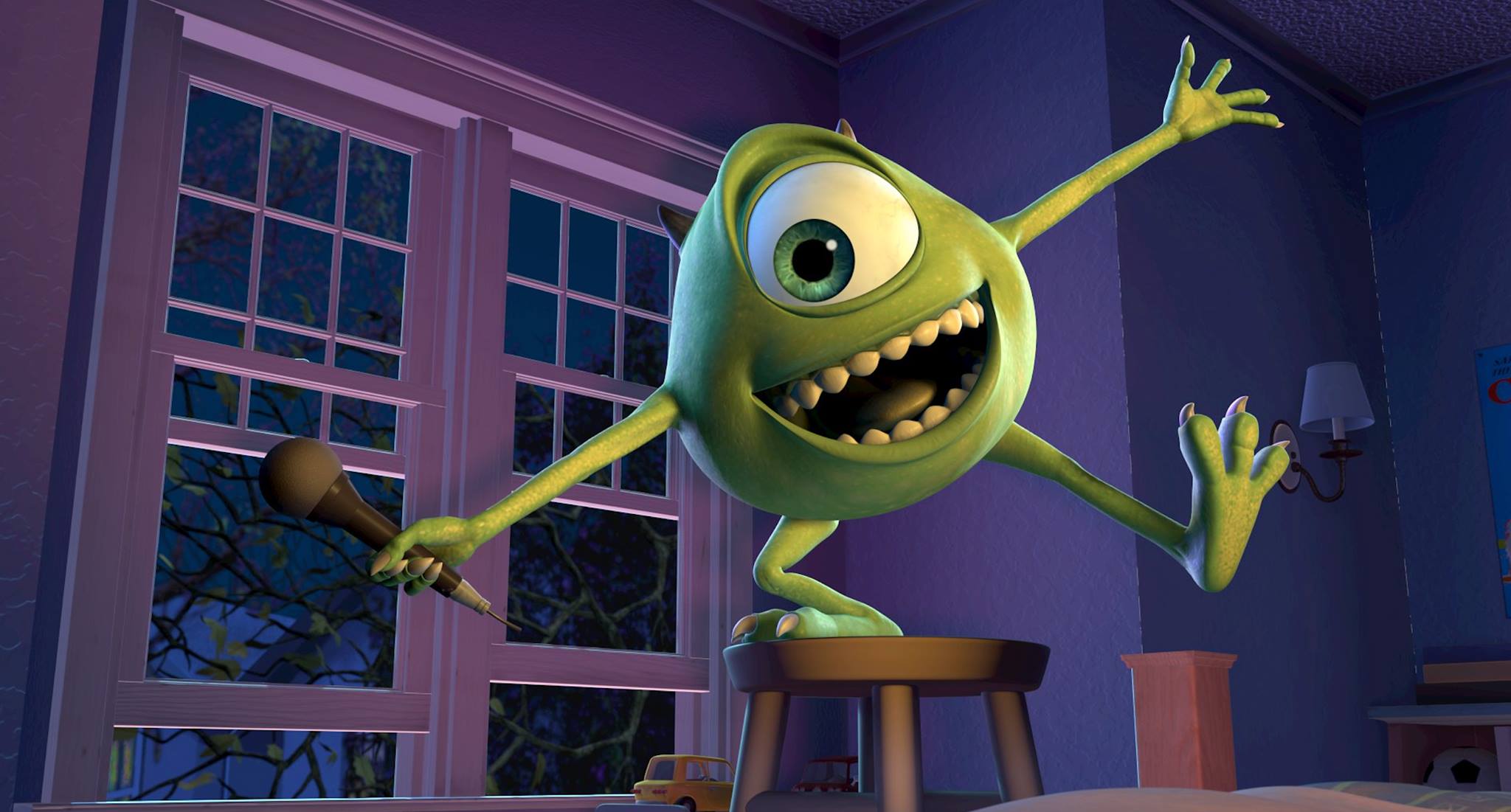 Music Editor Sammy Andrews takes a trip down memory lane to celebrate Monsters, Inc. turning 20, arguing that it remains a timeless classic for all ages
Monsters, Inc. is my biggest comfort film. I could be having the worst day, and the moment that I put it on I am immediately wrapped in a sense of warmth. It is equally, for this reason, one of my most watched films – I do not think I will ever tire of it. From the colourful characters to the intriguing world and the off-beat humour, Monsters, Inc. is everything that makes a great animated film and more.   
Inverting the idea of the monster behind the bedroom door is a genius way to bring comfort and imagination into a kids animated film. At its core, the film is just about two monsters that are trying to get a child, Boo (voiced by Mary Gibbs), back into the human world. But it is delivered with the imagination, and sensitivity that Pixar films are loved for. The friendship between Mike (Billy Crystal) and Sully (John Goodman) is incredibly heart-warming and the ending is guaranteed to bring a tear to your eye. That is what this film has always stood as to me – a creative burst of imagination full of humour and colour that does not compromise on emotional sensitivity.  
I cannot remember the first time I saw this film. I was probably very young and a lot of it probably did go over my head, but I was absorbed in the kaleidoscopic world of Monstropolis that hid behind the bedroom door. In truth, I probably did not care what was happening outside of Mike Wazowski's burp-gags. The musical number 'Put That Thing Back Where It Came From or So Help Me' was (and still is) incredibly hilarious.  
That being said, there was something about Monsters, Inc. that stuck with me, and I think for a lot of people this is the same. Monsters, Inc. came out 20 years ago – in the year I was born in fact. Which means I literally grew up with this film. As a teenager, it was always a fun film that happened to be on over Christmas, and I would watch it with my family. In 2013, the release of Monsters University only further solidified my love for the films. But I could never quite put a finger on why I loved them so much.  
Fast forward to starting University and I think this is where my obsession with Monsters, Inc. really found a home. Especially during the various lockdowns, and with deadlines and other University stresses, Monsters, Inc. was always the film I chose to escape into. It still captivated me for its colourfulness and the childish humour, but this time it came with a bigger comfort to me. Mike Wazowski's humour is also incredibly witty and sarcastic, and that is something that really captures me now that never really did before. I also think I appreciate just how crazy and off the wall the film is at times more so now, namely the scene where they believe Boo has been compressed with the trash. 
I find myself way more absorbed in the world of Monstropolis and each of its corners and characters, from Harry Hausens restaurant to the Abominable Snowman (John Ratzenberger) and his lemon snow-cones. Even the tiny details like the 'odorant' that the monsters use in the locker rooms. I simply cannot get enough of every big and small detail in this film. 
For an entire generation that grew up with this film, the last 20 years of Monsters, Inc. have offered an undeniable amount of comfort and enjoyment. At least for me, Mike Wazowski's off-hand remarks and the at times, absolutely off the wall moments will never fail to keep me entertained. It balances the emotional and the unpredictable brilliantly, and in a way that always feels both entertaining and warmly familiar. It is a film that I have always returned to and will always continue to return to. It has been 20 years of guaranteed happiness from Monsters, Inc.  
---
For more throwback films, have a look at these Rewinds from Redbrick Film:
Redbrick Rewind: Legally Blonde turns 20
Redbrick Rewind: Tangled turns Ten