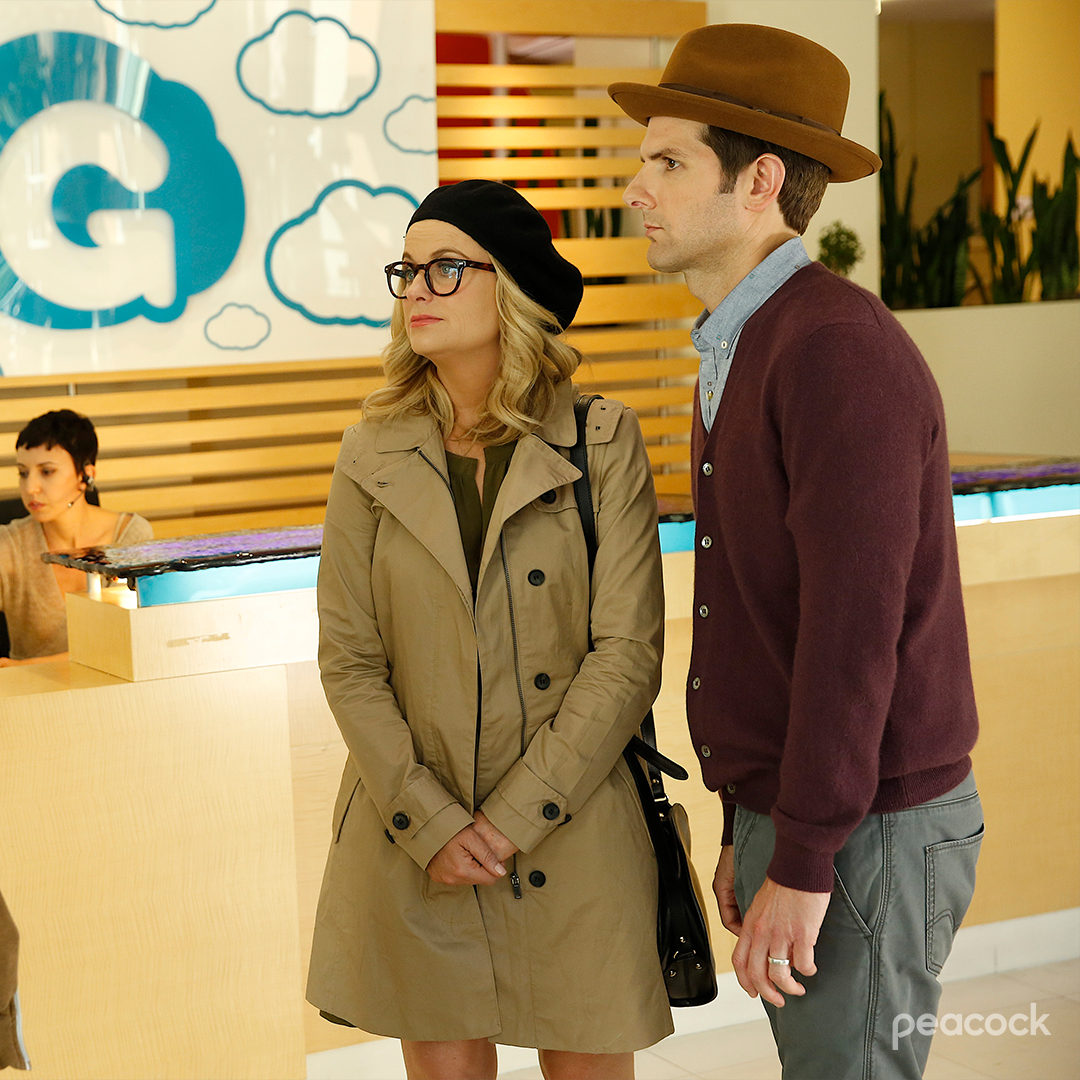 In the spirit of Valentine's Day, Redbrick's writers talk about their favourite TV show couples
Fleabag and The Priest (Fleabag) – Colette Fountain
For the cynical among us, Fleabag (Phoebe Waller-Bridge) felt like a kindred spirit: disillusioned by love, struggling with her attitude to sex, ultimately unable to form meaningful connections with any of the men in her life (for a Freudian reading feel free to blame her father).
And yet in Season Two she finally genuinely connects with someone – the 'cool priest' played by the incredible Andrew Scott. From their first meeting their chemistry is evident, and as one of TikTok's favourite couples, I knew I would be in for an emotional rollercoaster.
Fleabag is a character that has always had an unhealthy relationship to men, desperate for their approval, and this is the first time we see her truly happy with someone, forming a meaningful relationship which isn't reliant on sex. It is her way of reassuring the audience that perhaps we aren't as unloveable as we feared.
I have never seen two people in a TV show that have felt so necessary for one another, only serving to heighten the pain as their relationship is impacted by religion. I truly don't think anything will crush me more than the words 'it'll pass.'
Laszlo and Nadja (What We Do in the Shadows) – Abi Kinsella
When Laszlo (Matt Berry) first saw Nadja (Natasia Demitriou) in What We Do in the Shadows, he described her as the most beautiful woman he had ever seen. I think it's rather testament to this evaluation that he held no grudge whatsoever about her subsequent actions – flying through his window and draining his blood, thus entrapping him in an eternal existence as a tormented creature of the night – and decided to marry her. 
There is, perhaps, a certain beauty in the fact that in death, they've cultivated a relationship that would have been unthinkable in life. Nadja grew up in poverty – daughter of a mother eaten by a bear – while Laszlo was revered as the most handsome man in his village, albeit a village afflicted with leprosy. Their marriage has endured the turbulence of affairs, betrayals and the day-to-day inconveniences of life as a vampire. They respect each other and afford each other independence. Not even the constant reincarnations of Nadja's lover Gregor ever proves to be the spanner in their supernatural works. They are constants in each other's eternal existences, even if sometimes begrudgingly. 
Connell and Marianne (Normal People) – Zenna Hussain
Normal People is a BBC and Hulu Irish drama television series, following the relationship between Marianne Sheridan (Daisy Edgar-Jones) and Connell Waldron (Paul Mescal). Based on the 2018 novel of the same name by Sally Rooney, the show is devastating, exploring themes of class difference, anxiety, shame, yet the electric chemistry of the two leads and the way they weave in and out of each other's romantic lives will keep you glued to the screen. 
Set in rural Ireland, Normal People chronicles Marianne and Connell's love affair from secondary school all the way to adulthood. Popular Connell and aloof Marianne engage in a clandestine entanglement, and even the disastrous end of this relationship does not stop them returning to each other in Trinity College, and again later on. 
Marianne and Connell's constant gravitation to one another makes you believe in the idea of soulmates and reminds watchers of what it is to be young and in love. Both toxic and realistic, Marianne and Connell's sweeping first love will devastate you, and yet the enhancement of each other lives' coveys how the intensity of love can change someone's life.  
Ben and Leslie (Parks and Recreation) – James Evenden
Leslie Knope (Amy Poehler) and Ben Wyatt (Adam Scott) from Parks and Recreation mean so much to me because their relationship radiates authenticity. They want to help people with small acts of public service that most would find boring. Their unabashed love for their jobs keeps them as aspirational individuals first, and an aspirational couple second. 
Parks and Recreation gives both Ben and Leslie moments to shine. It builds them up as people first, so when they come together it doesn't feel forced. Their good natures combine and form a couple whose enthusiasm makes their relationship feel organic. The acting and the writing present them almost like teenagers falling in love for the first time, and they are both equally excited when the other succeeds. They want the other to take the spotlight. They fight and face obstacles as all television couples do. However, it never seems like it will threaten them because of their individual values as good people. They mean a lot to me because they know their jobs have little impact on the world, but they do it anyway. They make kindness cool. 
Brittany and Santana (Glee) – Sophie Handler
While Glee did many things wrong, if there was one redeeming factor, it would be the relationship between Santana and Brittany. The two cheerleading best friends turned into one of the show's most stable and lovable couples, and made even the most questionable moments of Glee seem worth watching in the end.
Apart from generally being very enjoyable to watch, a key reason as to why Santana and Brittany are loved by so many would be their importance as a lesbian couple. When Glee was airing, there was a stark lack of LGBTQ+ representation on TV in general, let alone sapphic relationships on such a large mainstream platform. As well as tackling important topics such as homophobia amongst family members, the pair acted as a representation that was extremely lacking in TV shows.
In addition to arguably being two of the best characters on the show, the pair provided some of the best moments of comedy throughout Glee, while also adding in some heartwarming moments bound to be appreciated by any viewer. With all of these reasons and more, the list of why Santana and Brittany are one of TV's best couples is limitless.
Lexa and Clarke (The 100) – Hannah Vernon
Catching up on The 100 several years after it began airing, I was already distantly informed about the relationship between Clarke (Eliza Taylor) and Lexa (Alycia Debnam-Carey), albeit via BuzzFeed. Watching it properly for myself was heartwarming. I agree with the criticisms surrounding Lexa's death being an example of the 'Bury Your Gays' trope, for it was needlessly tragic. Clarke's character was capable of growth without being driven by the death of her lover. 
Prior to this unfair demise, I deeply admired the portrayal of their relationship. Though billed from the outset as enemies-to-lovers, there was a genuineness to their bond that made this slow-burn romance feel authentic. Together, they endured betrayals and divisions, but spoke to each other and worked through these battles as a team. At the heart of their partnership, there was a willingness to see each other beyond their respective roles, to learn about each other, to know them deeply. 
When Lexa does ultimately perish, she remains Clarke's great love. Their too-brief time together explores the complexities of navigating friendships as enemies and the tempestuous possibilities of falling in love. These star-crossed lovers are dear to many hearts, and deserve plenty of love this Valentine's Day. 
Anne and Gilbert (Anne with an E) – Erin Perry
The blueprint for academic rivals-to-lovers ships, Anne (Amybeth McNulty) and Gilbert's (Lucas Jade Zumann) timeless story is modernised for the current generation in Netflix's Anne with an E. The show's three seasons treat audiences to their growing love, going from competitive spelling contests to hesitant friendship, culminating in Anne and Gilbert being the last two people in their town to realise that they are in love. A few misunderstandings, fireside revelations, and one epic first kiss later leaves a perfect Young Adult love story. 
Personal highlights include the classic slate smashing scene – a focal point of all 'Anne of Green Gables' adaptations – but my favourite moment has to be their rehearsals for the town's barn dance. In a sweet scene of palpable tension which transports audiences through the screen, Anne and Gilbert easily prove that they have a connection unlike any other (looking at you, Winifred) when they are together. 
Unfortunately, the show's cancellation leaves Anne and Gilbert's love story unfinished, but the delightful slowburn journey that takes audiences to the final scene is well worth the anguish of having no more episodes to play next. 
Marshall and Lily (How I Met Your Mother) – Sammy Andrews
How I Met Your Mother might be based around Ted's (Josh Radnor) search for the love of his life, but his best friends Marshall (Jason Segel) and Lily (Alyson Hannigan) easily have the most romantic relationship in the show. Meeting on the very first day of University when Lily knocks on Marshall's dorm door for help setting up her stereo, the couple are the prime example of love at first sight. Marshall repeatedly recalls that from that moment he knew she would be the woman he married. 
In the very first episode of How I Met Your Mother Lily and Marshall's engagement sets up a long journey of highs and lows that you get to experience with the couple. For all their arguments (and there are some big ones) they are in the sweetest ways possible, soulmates. Their miscommunications and fears are often guided by the same things, and once they eventually work through each of these, they always come out a healthier and stronger couple. 
From their mushy pet names Lilypad and Marshmallow, to the 'Marshpillow' Lily makes when Marshall is away, and their sassy teamwork, you cannot help but melt at Lily and Marshall's relationship. They are truly soulmates, and best friends, and provide the true romantic backbone of How I Met Your Mother. 
Bob and Linda (Bob's Burgers) – Samantha Hicks
Cartoons do not have a great track record when it comes to portraying healthy relationships on-screen, continuously falling back into toxic tropes. Thankfully, this does not apply to the Belchers in Bob's Burgers. Bob and Linda Belcher (H. Jon Benjamin and John Roberts) are the best television couple out there: two completely different people who are nonetheless endlessly supportive of one another. Rejecting classic cartoon tropes like the the 'incompetent dad' or 'parenting the husband,' the Belchers stand out in their comparatively healthy (yet not unrealistically picture-perfect) marriage.
Bob and Linda constantly help each other grow into better people and parents. Linda's extroverted and extravagant personality is seen to perfectly complement Bob's introverted, more subdued nature – united by their love for each other and their kids, Bob and Linda retain their own unique character whilst coming together as two strong heads of the family. This dynamic results in hilarious adventures, with trying their hand at survivalism after being swept away by a river whilst skinny dipping in 'A River Runs Through Bob' being a particular highlight.
The Belchers' relationship is one of the best examples of a healthy marriage to be found on television, and goes to show that sinking into tiresome tropes is not necessary to create a genuinely hilarious cartoon. Relatable, realistic, and genuinely heartwarming, Bob and Linda Belcher are a perfectly imperfect cartoon couple.
Rory and Jess (Gilmore Girls) – Emily Wallace
While Rory Gilmore (Alexis Bledel) has several love interests throughout the run of Gilmore Girls, by far the standout relationship is that between Rory and Jess Mariano (Milo Ventimiglia). When Jess first arrives in the town of Stars Hollow, he is immediately written off by everyone as a delinquent with a bad attitude, but as Rory gets to know him, she realises that he is more than just the stereotypical bad boy he is painted out to be. Their shared love of literature and their fast-paced, quick-witted conversations draw them together, and the natural chemistry between them develops very easily.
While there are plenty of bumps in the road for their relationship, what makes it work so well is the deep understanding they have of each other. Even after they are no longer together, whenever Jess reappears it is shown that they still get each other in a way no one else does, and they can give each other the push they need to succeed. To me, they feel like the perfect definition of 'right person, wrong time'. Rory and Jess's relationship may not be one that lasts throughout the show, however their scenes together always make a fun, if at times dramatic, watch.
Bill and Sue (F Is For Family) – Jas Sandhar
More often than not, marriage is portrayed as the fairytale happy ending or a dream come true in most television shows; however, the major exception to this seems to be animated series. Stand-up comedian Bill Burr adheres to this trend in the cartoon sitcom F Is For Family. Inspired by his own life, the show is set in the 1970s and follows protagonist Frank Murphy as he navigates through the challenges of his dysfunctional household. Whilst a significant portion of the plot is dedicated to the trouble Frank has raising his children, the relationship he has with his wife Sue is the primary source of screentime.
Known for being the height of the divorce revolution, the 70s was a time where the institution of marriage was questioned at every turn, and this was partially due to the changing role of women in the second-wave feminist era. This reality explored with Frank fighting against Sue's desires to leave domesticity and pursue her career aspirations. Frank feels emasculated by Sue's success as a woman and this leads him to frequently oppose his wife for example, in one of the most tragic scenes in the series, he intentionally withholds information from her about a job promotion. 
Yet, the whole idea behind marriage is to bring two people together as one, and although they suffer from the trials and tribulations of family life, Frank and Sue are ultimately there to support one another. Cooperatively, they survive several unplanned pregnanices, severe financial difficulties and an array of idiosyncratic neighbours. Although they constantly spiral into expletive-ridden tirades, Frank and Sue somehow always resolve their differences – after all, that is what you have to do when you are 'copilots.'
Erica and Jeff (The Goldbergs) – Charis Hawkley
My favourite TV couple is Erica Goldberg (Sarah Hayley Orrantia) and Geoff Schwartz (Sam Lerner) from The Goldbergs. The relationship was definitely a slow burner, as Geoff had always had a crush on Erica since childhood, while Erica did not start having feelings for Geoff until Season Four. 
From the moment that they became a couple they were great together, and although they hit bumps along the way, they ultimately stay together. Even when they broke up, it did not last long, and they ultimately found their way back to each other, even getting engaged in the end.
In Season Nine, they are planning the wedding, and it is so clear that what matters most to them is each other. They represent such a normal and healthy relationship which is a great thing to see on TV. They put each other first and help each other to grow and develop. Geoff helped Erica to become a better and more rounded person which is so sweet. All they have time for is each other and it is just so wonderful.
---
Want more from TV? Check out these articles!