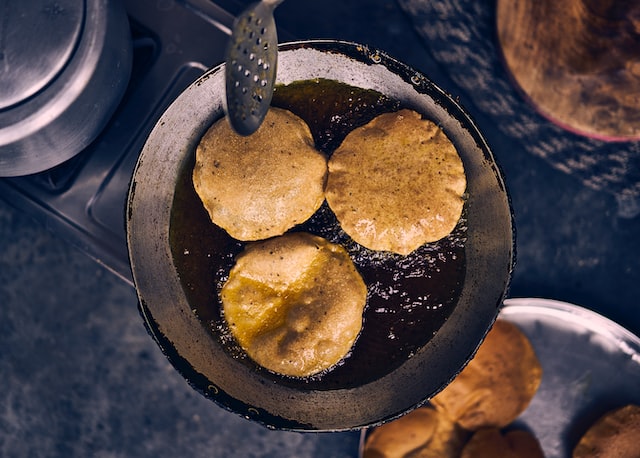 Food&Drink Editor Rachel Judt reviews her experience dining at Mowgli street food
Mowgli is one of my favourite restaurants in Birmingham. The place is warmly lit with an abundance of fairy lights and illustrations of monkeys scattered around the room, creating a charming atmosphere which draws you in from outside. The swing chairs are particularly special and add a playful spin to the ambience. The staff are friendly and attentive and the menu caters for a range of dietary requirements. Vegan, nut, and gluten free options are available, so the food can be enjoyed by all.
As someone of Indian heritage myself, raised on Punjabi cuisine, the dishes here live up to expectations and are notably moreish.
A few favourites include the Temple Dahl (£5) described on the menu as "the ultimate Indian home comfort food. Red lentil simmered with toasted cumin, coriander & lemon". This aromatic blend of curried lentils I tend to pair with the Mowgli Puri (£3) , an indulgent, deep fried bread which compliments the Dahl beautifully. I also often order the Mowgli Slaw, which is suitable for vegans. It is a colourful affair of shredded red cabbage dressed lightly with "a popped mustard seed dressing" and has a pop of sweetness with the addition of raisins.
All the dishes are served in Tiffin Tins which adds to the authenticity of the restaurant. As a vegan, I have not tried any of the meat dishes, however the Angry Bird (£7.75) has been a favourite of omnivorous friends I have taken here. This involves "succulent chicken thighs marinated & roasted in tandoor spices, yoghurt, ginger & garlic, served with popped mustard Mowgli Slaw". Another meaty favourite is the Ruby Wrap (£8.75): "An open roti wrap with soft tandoori chargrilled paneer cheese, jewels of pomegranate, mint, spinach & our rainbow of homespun Mowgli chutneys". Both are presented attractively and are (apparently) very filling; of course, this depends on your appetite.
If you drink alcohol, the cocktails are a must. The Rose & Raspberry Gin & Tonic at £8.75 (Gin, raspberries, lime, fresh ginger & rose water shaken & topped with tonic) is a pretty pink and hits the spot (or at least it did for me!). There are also some delicious looking mocktails at £5.50.
Mowgli consists of a small chain of establishments, the Birmingham restaurant located conveniently in the Bullring top floor. Booking is essential especially on weekends to avoid disappointment. The chain was founded by curry evangelist Nisha Katona who has since been recognised with an MBE in the 2019 New Year Honours list for services to the Food Industry.
The menu has been updated with little footprint symbols which show the low carbon footprint options for environmentally minded diners.
If you are up for a reasonably priced treat  in the heart of Birmingham centre, this is the place to go.
---
Hungry for more? Check out these other articles!