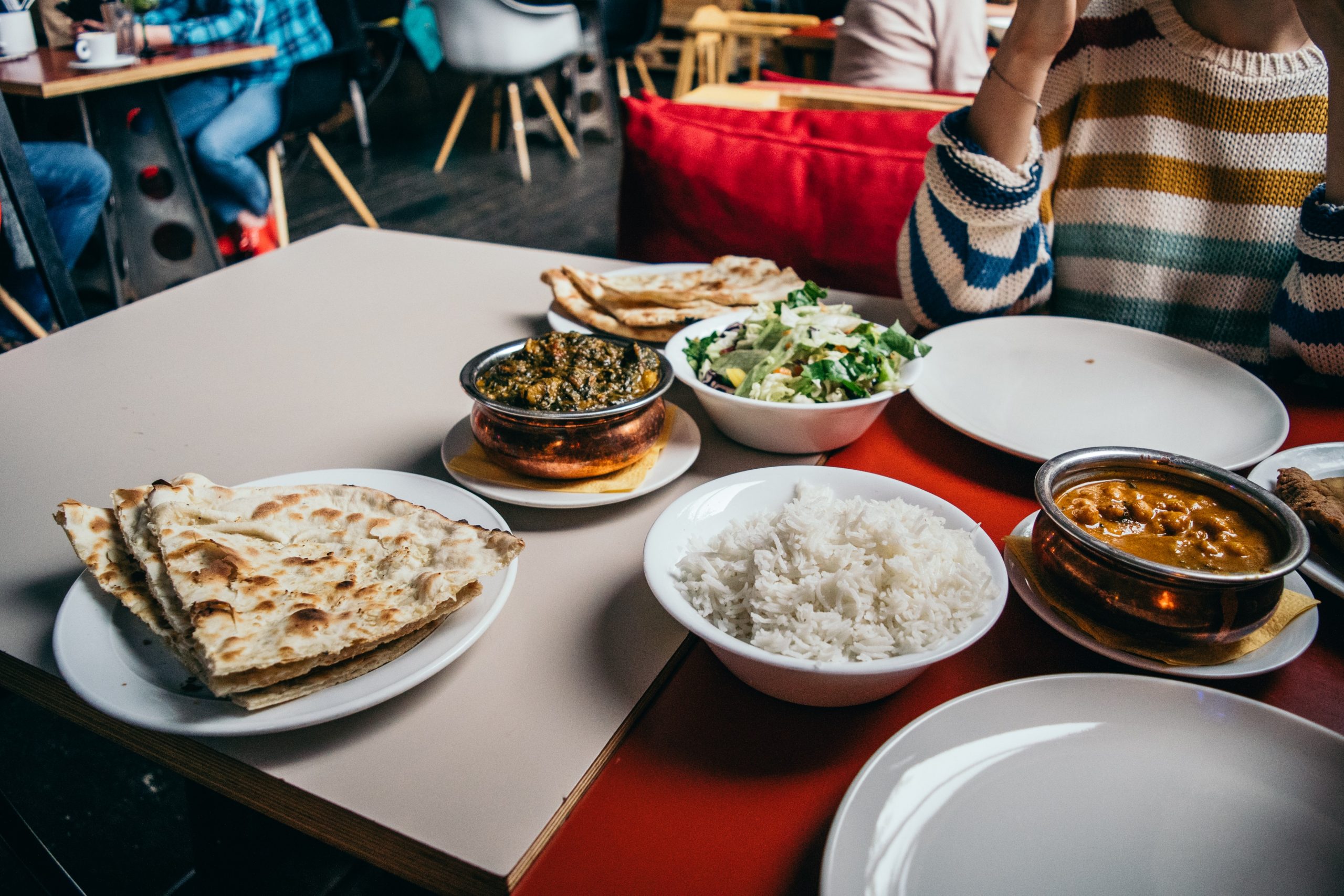 Digital Editor Cara-Louise Scott reviews Indian restaurant Barsana, and praises the variety of affordable vegan and vegetarian options on offer.
Located down Harborne High Street, Barsana is a new Indian restaurant and takeaway, serving purely vegetarian and vegan food.
I visited Barsana unexpectedly just before Christmas when my friends and I went out to Harborne, with the intention of going somewhere else. However, much to our luck, the place we wanted was full and instead we landed our eyes on Barsana which we had never seen before. Given two of my housemates are vegan and I'm vegetarian, this seemed like a good choice.
Upon entry, Barsana boasts rich, elegant decor of grey sofa seats, white and grey interior, and black leather seats too, as well as chandeliers gracefully hanging from the ceiling. For the location, size and prices of the restaurant, we were not expecting the extensive beautiful interior.
As Barsana also does takeaways, the restaurant itself is quite small. We were lucky to be visiting mid-week so it was not busy and at one point we were the only table in there. However, I would recommend booking in advance if you plan on visiting on a Friday or Saturday night, as I imagine it can get busy on the weekends.
The restaurant serves a delicious array of curries, Indo-Chinese food, street food, rice, breads and even desserts. All of the options are vegetarian and a high majority of the options (I'd say around 75%) are vegan.
The prices on the menu vary but all are affordable. The main course dishes range from £5-12, with most costing between £7-10. Breads, rice and chips range from £3-5 depending on your choice.
I chose the 'Veg Noodle' which consisted of stir-fried noodles, a heap of vegetables and chilli and soy sauce. The vegetable noodles were flavourful from the soy sauce with a slight spicy kick from the chilli. The noodles and vegetables mixed together created a heavenly flavour and texture.
The dish itself was quite small but I chose to have the 'Tandoori Roti' on the side which made the meal more filling. It came with massive pieces of roti in the basket and both were soft to eat and had a slight warm oily dough feeling to them. If you have a curry, I would recommend pairing it with roti.
My friends tried two different curries and the chips; they all found the food to be mouth-wateringly delicious and packed with flavour. Most of the dishes were on the smaller side, however, so I would recommend getting a side to go with it.
@Cara-Louise Scott
The service was fairly quick and the waitress was friendly and attentive. The restaurant also has a large drinks menu, including a buy any two cocktails for £14.99 (not quite 2-4-1 but still cheaper than buying two cocktails separately), and ciders, beers, mocktails, soft drinks and hot drinks too.
From my experience of Barsana, it is one of the best Indian restaurants in the local area and I will be certainly visiting again before I finish uni. If you're looking for a new Indian restaurant to visit that's local but somewhere outside of the city centre, be sure to check out Barsana's enticing heavenly menu of veggie Indian food.
---
Hungry for more? Check out these other articles from Food&Drink!
Meal Kits: Costly, or Cost Effective?
Book Review: Vegan Street Food