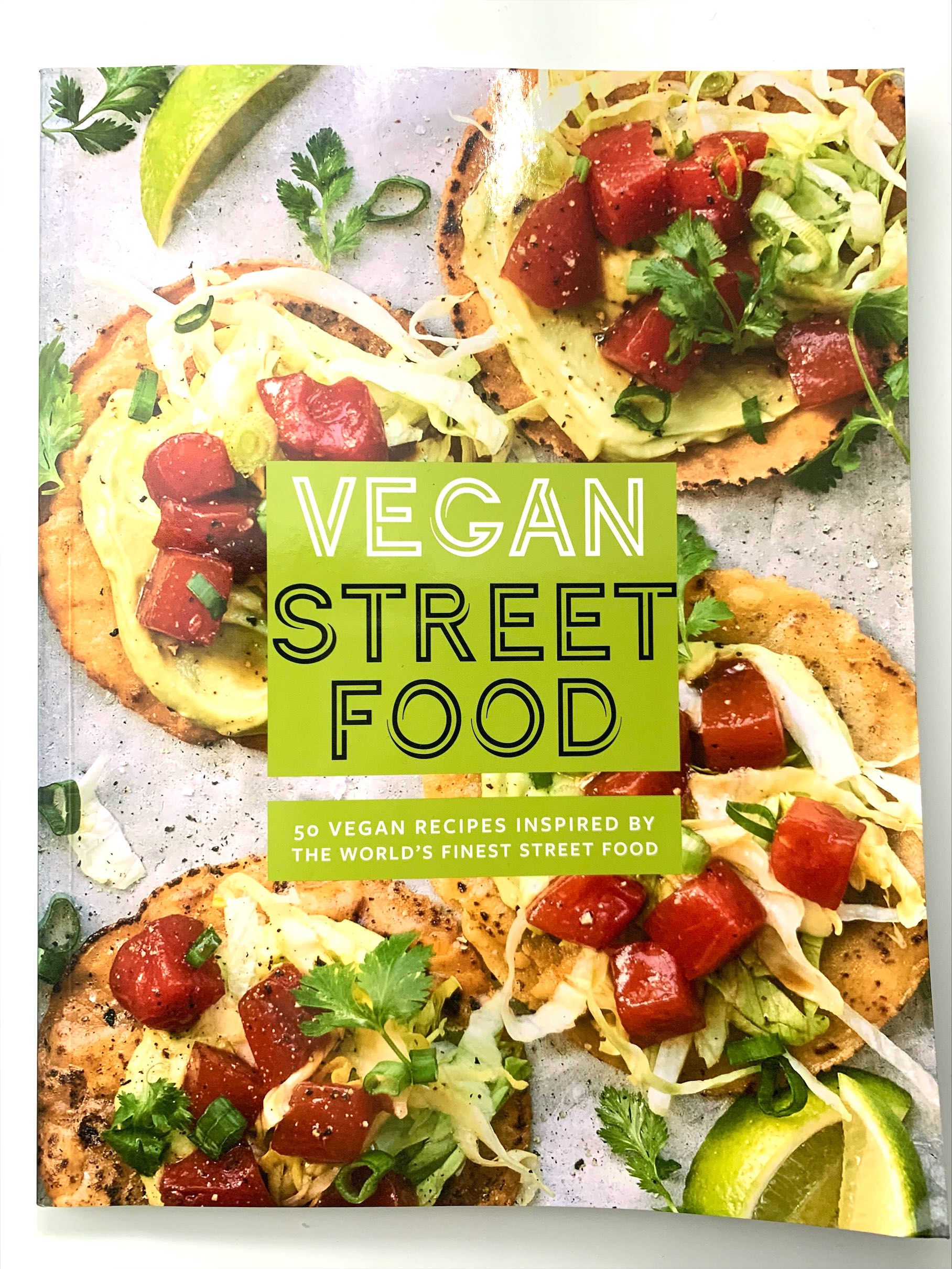 Food&Drink Writer Caitlin McGraw reviews her new cookbook 'Vegan Street Food' by Saskia Sidey in her bid to try out new, healthy recipes as we move into 2023.
Every January I set a similar New Year's resolution along the lines of trying new recipes and cooking more meals from scratch, to ensure cooking remains a fun hobby rather than necessary task, with the added bonus of eating healthier following festive indulgence. One of my Christmas presents this year, a recipe book titled 'Vegan Street Food' by food writer Saskia Sidey, has already proved a hit and provided recipes to begin another year of expanding my palate and cooking capabilities.
The cookbook combines two of my favourite types of cooking: street food and vegan / vegetarian dishes. It offers a fresh take on foods from India, Mexico, Italy and many more cuisines. 'Vegan Street Food' promises '50 Vegan recipes inspired by the world's finest street foods', including ambitious curries, burgers, steaks, side dishes and salad recipes consisting entirely of animal-free and plant-based ingredients. Whilst the style may be street food, the portions are anything but small. The recipes are perfect for group meals or batch cooking, alongside others working as quick snacks or salads. Flipping through the pages, readers are greeted with colourful shots of each dish which highlight how vegan food can be beautiful, diverse and appetising to non-vegans like me.
@ Caitlin McGraw / Publisher: Octopus Publishing Group
In the spirit of 'Veganuary', I first attempted the sweet potato and cauliflower curry, which included creamy coconut milk and ground turmeric to add a bright yellow kick to the dish. As far as curries go, this recipe was well-seasoned, innovative and relatively simple to follow, ultimately producing a comforting winter dinner for the whole family. Sweet potato, aubergine, cauliflower, beans and mushrooms appear throughout the recipes as core substitutes for meaty textures and flavours, providing organic and nutrient-filled approaches to cooking plant-based dishes. Appreciating the new ingredients, recipes and flavours gained by eating vegan food can make changing diets and lifestyles easier, as can considering the environmental benefits associated with making compassionate food choices. 
Since, I've added banana pancakes, cauliflower nuggets and teriyaki courgettes to my repertoire, with the latter standing out as a favourite due to the texture and flavour of courgette, fried and steamed in a way that I'd never attempted before. Making the teriyaki marinade was also fun and more authentic than buying a premade sauce – it tasted delicious too! I'm looking forward to attempting the sweet potato quesadillas and black bean meatballs next, with this recipe book providing versions of dishes I've often avoided or deemed too complicated to replicate. The cookbook also came attached with two seasonings to be used in various dishes. These were great as they acted as a motivator to push the boundaries of which recipes I chose to recreate.
'Vegan Street Food' is the first vegan cookbook that I've owned; it is a fantastic introduction to cooking fresh, free-from-meat recipes for recently converted vegans, or anyone who enjoys eating plant-based meals. The recipes are highly adaptable, and some ingredients can easily be switched to cheaper non-vegan alternatives to milks, sauces and cheeses, making it accessible to students on a budget and diners with a variety of dietary requirements. Overall, it was a great gift which has introduced me to different ways of combining both unfamiliar and much-loved ingredients in ways I'd never considered, and made cooking even more enjoyable in its easy-to-follow instructions and concise ingredient lists. Rather than making the jump to veganism this January, consider integrating a few vegan dishes and recipes into your mealtimes to enjoy the experience of cooking with unfamiliar ingredients and flavours, without the pressure of a new lifestyle.
@ Caitlin McGraw
---
Read other reviews here: