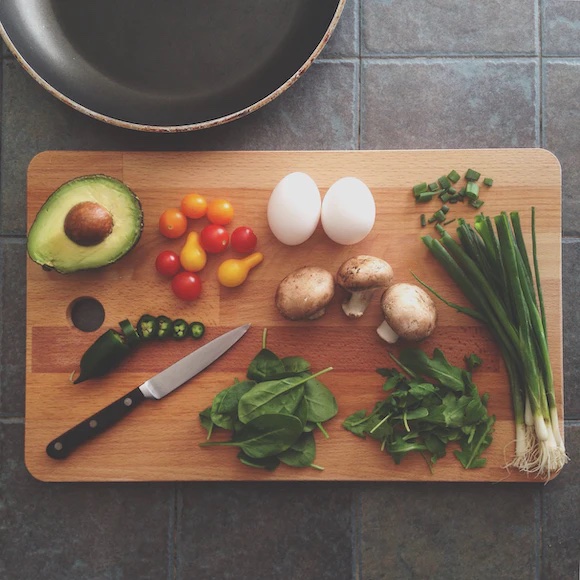 Food&Drink Writer Polly Watton evaluates meal-kit services such as HelloFresh, Gousto and AllPlants, asking whether their heavy price tag is worth the environmental and health benefits for the typical university student.
Recent years have seen a huge rise in 'meal-kit' services such as HelloFresh, Gousto and AllPlants, especially during the pandemic, when recreating restaurant quality meals became a preferential past-time. In fact, meal kits and grocery boxes in the UK increased by 114% in April 2020 versus 2019. As society recovers from the pandemic and returns to normal life, finding time for cooking proves difficult and food waste feels inevitable – especially for students who find themselves swamped by deadlines and frequently tempted to get a takeaway or join friends for a post-lecture dinner out. Are these meal-kit services the way forward?
The first question we might ask is just how cost-effective are these services? The 2022 National Student Money Survey highlighted that the average monthly cost of groceries cost a student £116, £29 per week on a food shop. In comparison to Gousto, which provides a box for 6 meals (3 meals for 2 people) for £29.99, and Hello Fresh which for the same amount of meals £28.49, the prices are not hugely different. It is also important to keep in mind that while there may be occasional leftovers, these services do not usually include breakfast, lunch, or snacks.
AllPlants is slightly different, as you can pick from breakfasts, lunches and desserts along with your evening meals. Dinners are roughly around £5.75 and serve 2. So, compared to HelloFresh and Gousto, 3 meals for 2 people would be £17.25. This is significantly cheaper than the other two, although there is a minimum order spend of £25. Despite one off discounts, regularly using these services would not be cheaper than your average food shop. Though if you do have enough money to purchase these services each week, what are the benefits of doing so?
The cost of these services are certainly not cheaper than pre-planning your own meals, as just 6 dinners would cost roughly the same amount as an average student weekly food shop. However, during exam season, when conjuring up meal ideas, food shopping and standing in the kitchen cooking is not viable, perhaps the monetary costs can come second to the benefits for mindfulness. UoB student Amelia Bailey states, 'Gousto made cooking healthy hearty meals accessible to me while I was busy with exams during second year. During a time when we often feel as if there is no time to eat at all, Gousto made cooking a time to take a break and focus on feeding myself in a relaxing and tasty manner.' Furthermore, many of these services offer first time discounts: HelloFresh offers 60% off your first box, meaning 6 meals would cost you just £11.40.
Aside from ease, another one of the main benefits is in how these services work to combat against food waste. Cutting food waste is one of Gousto's founding principles. According to Gousto, all of their ingredients are pre-measured so that 'none of it ends up in the bin'. Likewise, HelloFresh state: 'we waste 21% less food waste than traditional food retailers.' In fact, HelloFresh recently ran a survey of 2,000 adults that revealed the average Brit has £171 of uneaten food sitting in their kitchens. But are these companies the way to go in order to combat this food waste, or are there more cost-effective strategies?
Methods to reduce food waste without cashing out on these services are plentiful. There are countless tips out there, such as making soups with leftover vegetables, planning out your own meal plans for the week, and understanding that 'best before' dates are not the same as 'use by' dates. Freezing your food is also a great alternative to throwing it out and many packaged foods have freezing instructions. However, if you're looking to try something new and can afford the price tag, services like Gousto, Hello Fresh and AllPlants certainly offer a straightforward means of cooking healthy meals, whilst also having a positive impact on the environment.
---
Take a look at our other articles! 
Why is Chocolate so Popular on Valentines Day?