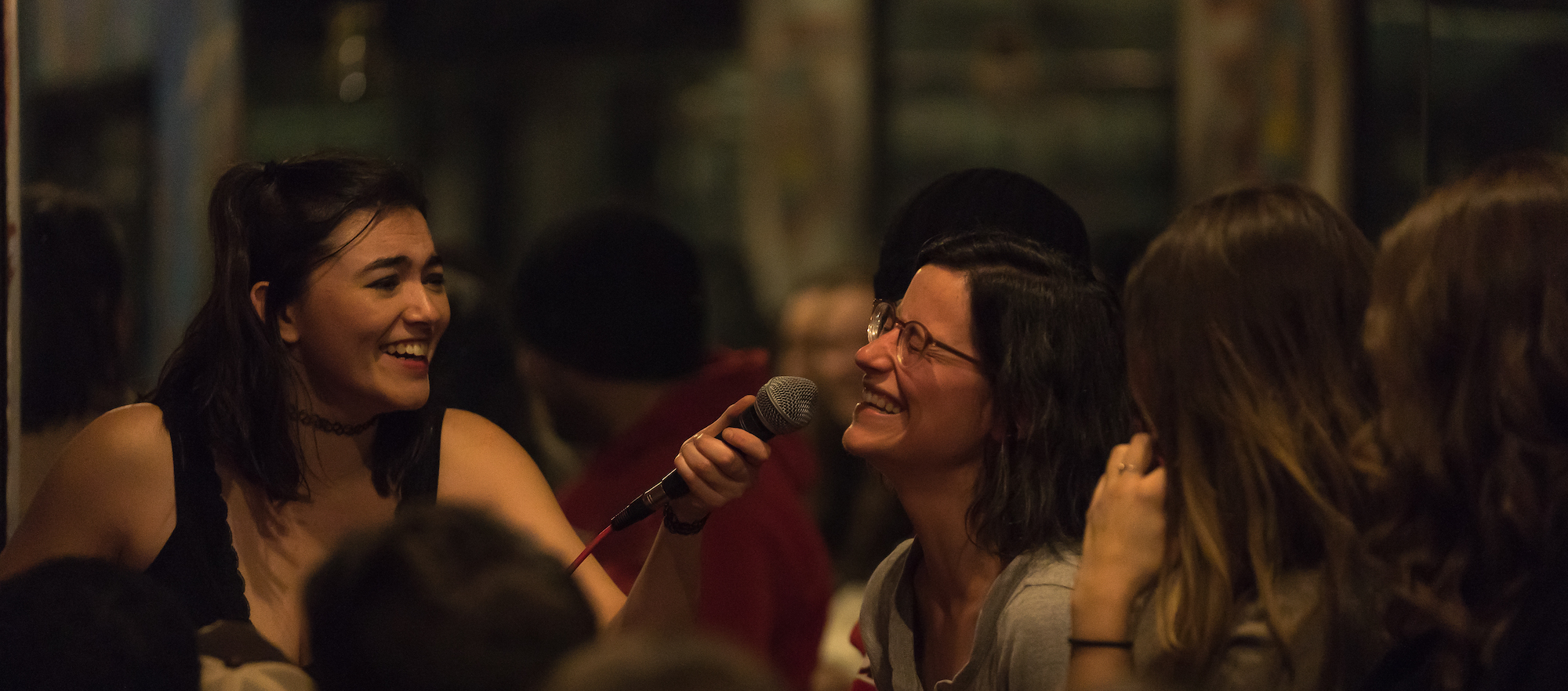 Culture Writer Frankie Rhodes reviews the part one-woman show, part stand up comedy Bloody Mary Live!, praising its writer and performer Olivia Miller
With the huge popularity of West-End musical Six, and Hilary Mantel's The Mirror and the Light launching in London this September, it seems that the Tudors are on everyone's minds at the moment. But there is one particular Tudor who always gets forgotten: Mary I. Often the subject of playground horror stories and gaining only a fleeting mention in a GCSE History lesson, Mary is known as quintessentially 'bloody'. So when I found out that Coventry City of Culture were putting on a one-woman stand-up which sees the teenage queen attempting to reclaim her image, I was very intrigued.
Bloody Mary: LIVE is written and performed by Olivia Miller, and has been shortlisted for the 2020 Les Enfants Terribles Award. Clad in a studded (and stunning) cabaret dress and using just one single plush red chair and a tiara as a prop, Miller demanded your full attention from the very beginning. She seemed aware of the performance history that has preceded her piece; in fact, the teenage queen established early on, 'if you liked Six the Musical, buckle up'. This set the mood for an evening that would defy all expectations, most prominently in terms of Miller's sheer energy and astounding stage presence.
As a literature student with a special place in my heart for the Early Modern period, I was pleasantly surprised to find this performance well-researched and packed with engaging facts and anecdotes, cleverly wound into a coherent narrative. Think Horrible Histories meets YouTube video essay – the kind of content so entertaining that you don't even realise you're getting educated at the same time. Miller was able to establish characters, from the autocratic Henry VIII to the negligent Archbishop of Canterbury, simply through effective storytelling. 
This historical content was seamlessly blended with modern pop culture references, situating Mary in a context that the audience could understand without 21st-century-washing her heritage. The juxtaposition between brutally quirky Early Modern standards and the progressive-yet-perplexing trends of our current moment was the source of much comedy. The jokes wobbled on a boundary between harmless slapstick fun, and a Cards Against Humanity style of shock-factor, keeping the audience constantly on their toes. Unfortunately, Miller could not resist throwing in a parallel between the plague and today's coronavirus-related perils, in front of a group who just were not ready to laugh about such matters yet.
Indeed, jokes that did not land within an audience of people aged for the most part between 30 and 50 would have undoubtedly provoked raucous laughter in a student pub, and I felt disappointed for Miller in that respect. Having said that, her audience interaction was excellent – with slick responses and an ability to make watchers feel charmingly called out rather than downright targeted. Above all, her comic timing eradicated any awkward silences, putting herself firmly in charge of her makeshift royal subjects.
My favourite aspect was Mary's deconstruction of herself as a villain, in a feminist reboot that while predictable, still felt empowering. Among other villains discussed with the audience: crooks from Bond films, Cruella de Vil – Mary defended her right to religious absolutism and set the records straight concerning her famous "bloody" body-count (that is executions, although her tumultuous dating life was also discussed). As compelling as her argument was, it risked being cheapened with stock pop-song sequences and sudden cuts to the lights. As there was a fair amount of background noise coming from the surrounding Assembly Festival Garden, perhaps it would have been better to have used music and lighting throughout (or not at all), rather than sporadically.
While questioningly placed in a venue that seemed more suited to mainstream family fun than darkly comic feminist fringe theatre, I nonetheless enjoyed this production as a redemption of Bloody Mary, and an intelligent piece of writing. Miller is fierce, impassioned and unapologetic as the teenage queen, and you should watch this show if you are ready to be cast under her spell.
---
Enjoyed this? Read more Redbrick Culture articles!
Theatre Review: Blood Brothers
Opinion: Difficult Poetry Is Better