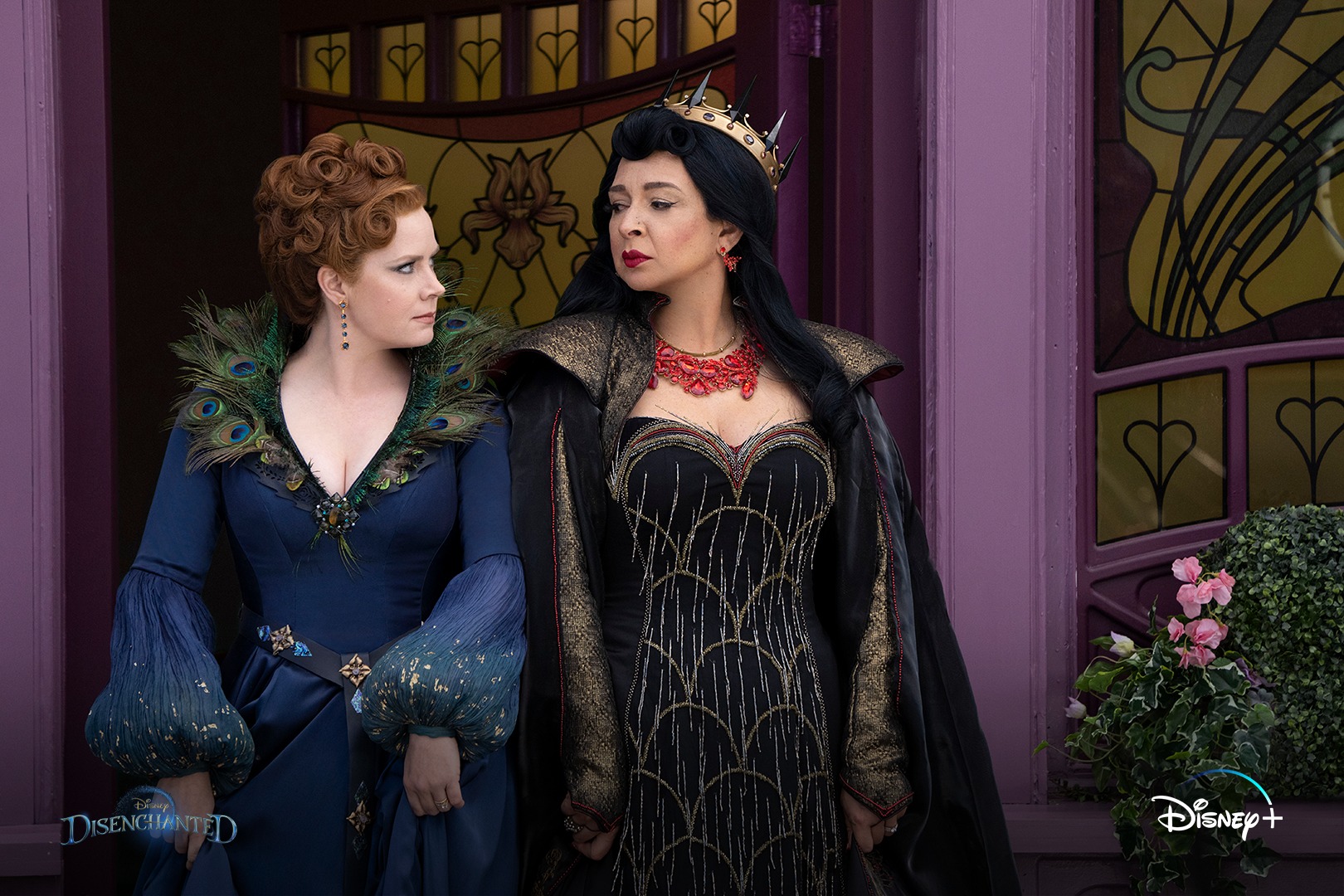 Culture Editor Halima Ahad reviews Disenchanted, finding it a wonderfully nostalgic return to the world of Disney's Enchanted
Amy Adams first blessed our screens in Enchanted, which released in 2007, and now she returns for even more star-studded action in the sequel to the Disney flick with Disenchanted. In the new sequel, we follow Giselle and Robert as they follow their dreams to Monroeville but things take a turn for the worst when the magic of the real world and Andalasia is thrown off balance.
Controversially, the film landed on Disney+ rather than in cinemas, which shows how Disney wanted to target a more niche audience for the film. With its main actress Amy Adams moving away from family oriented roles in her acting career to more serious roles, Disney thought it would be better to move the film to an online platform.
Disenchanted is a family musical adventure which is suitable for all ages. Although this film is family oriented, I could not help but fall in love with the whole concept of Disenchanted as it made me feel like a little kid again.
The actors and actresses of Disenchanted put on a stunning performance throughout the film. Amy Adams (Giselle) steals the show once again with her lighthearted and fun approach, similar to her performance in the first film, and her performance makes you want to get up and sing along to the songs throughout the film. Gabriella Baldacchino (Morgan) creates the perfect scene with her brilliant acting performance as Giselle's step-daughter as she brings in the teenage angst and tension between Giselle and Morgan.
The direction of the film was straightforward and unique, without getting too complicated. It was easy to be immersed in the action of Disenchanted whilst also understanding the plot. What made the film unique was that it had that Disney-esque touch without being too corny or cheesy.
The soundtrack was very memorable, and some of the songs have even stuck with me. The film begins with the song 'Andalasia' which is very fitting for the film as it recaps the first film Enchanted. One of the songs which was my favourite was 'Fairytale Life (The Wish)' as it shows the pivotal point in the film in which everything changed.
The cinematography and colour palette of the film enhanced the storytelling massively. It was typical of a Disney film, with bright colours being used in happy scenes and darker colours used in the more serious scenes. The cinematography was astounding, playing to the film's plot perfectly.
Verdict:
Disenchanted is the perfect film to look forward to this festive period. It gives everything you would want in a Disney film but also twists it on its head with a modern take on Giselle's life with a hint of magic and wonder.
Rating: 8/10
Disenchanted is streaming now on Disney+
---
For more recent releases, have a read of these Redbrick Film articles:
Review: The Guardians of the Galaxy Holiday Special
Review: Black Panther: Wakanda Forever