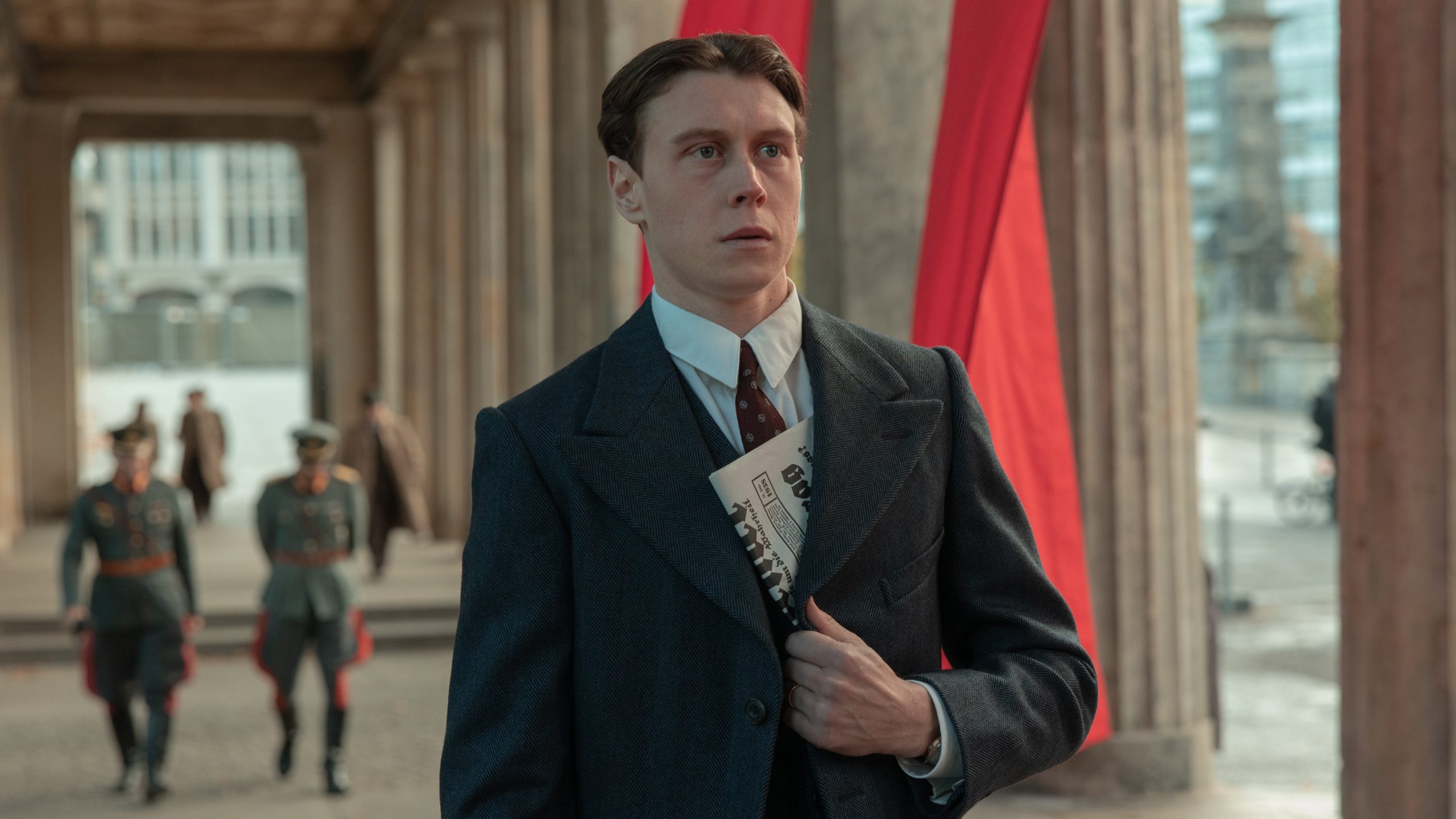 Film Critic Amelia Neath reviews Munich – The Edge of War, arguing that it lacks the purpose and suspense necessary for a good war film
Netflix films are like marmite. You either love them or hate them. In other words, they either are received amazingly, or they do not do well. Munich – The Edge of War was just okay. It was not as capturing as other recent Netflix releases, such as The Power of the Dog or tick, tick… BOOM!. The film is based on the 2017 novel Munich by Robert Harris and is set in 1938 as two old friends, Hugh Legat (George MacKay) from Britain, and Paul von Hartmann (Jannis Niewöhner) from Germany, trying to stop the two countries from starting a war, what we know as World War II. As information is passed between both of them, their aim is to stop Neville Chamberlain (Jeremy Irons), Prime Minister at the time, signing the Munich Agreement which would allow Hitler's Germany to take over Sudetenland in Czechoslovakia. The casting of George MacKay after his recent success in 1917 with a compelling idea for the plot was hopeful, yet Munich – The Edge of War did not have me on the edge of my seat.
The plot of Munich had so much potential, as a history student, it is interesting how producers will retell historical events for the big screen, whether that is a fabrication of accuracy or sticking to the events religiously. The film needed the fictional characters, Hugh and Paul, to pad out what would be a film of some rather boring meetings. However, it felt like they were not used to their full potential. Friends who had not seen each other for six years, on either side of the war, reconnecting in very dangerous circumstances sounds exciting, yet it was lacking emotion.
The scenes where the two friends had heartfelt conversations were rushed and therefore added little to the storyline. A third friend they shared, Lena (Liv Lisa Fries), was met with a horrendous fate, yet the scene in which they discussed this lasted around three minutes in total. Furthermore, a flashback scene reveals Paul to be an early Hitler supporter, in contrast to his hatred for Hitler in 1938. This character development most definitely made Paul more interesting, nevertheless, this arc also went nowhere, when it could have been a springboard to delve into Germany's political chaos and citizens constantly switching sides when Hitler became more radical as he gained more power. Every character arc had so much potential to make the storyline interesting, instead, they led nowhere with little conclusion. It was hard to apprehend what the film was trying to focus on: the characters or a depiction of the real historical events. Not to mention the 'twist' at the end which was completely unnecessary.
The soundtrack is by Isobel Waller-Bridge, who also created outstanding scores for Fleabag and Emma, yet this composition left much to be desired. The score is mostly the generic contemporary classical style you find in historical films to create tension. There were a few tracks with female vocals which felt completely random at the points it was placed in the film. While the music itself is adequate, it feels ever so slightly off-beat to the points of great tension or the more emotional scenes, almost like the soundtrack is out of sync.
All good war films have some kind of suspense running throughout, making the audience feel unnerved and anxious. Munich, on the other hand, perhaps has fallen to the Netflix curse of quantity, not quality, leaving this film lacking that extra element of suspense it needed. However, the suspense that was lacking in the plotlines and soundtrack was made up by George MacKay and Jannis Niewöhner's performances in the limited scenes that allowed their acting potential to show. MacKay and Niewöhner's acting alone created the film's suspense in their portrayal of their desperation to stop these world leaders from starting another war.
Verdict:
Munich – The Edge of War is lacking a purpose. On the one hand, it shines a positive light on Neville Chamberlain's politics of appeasement, buying more time for Britain to prepare for the war effort. Yet, this conclusion that the film lands on disregards everything that the two central characters were striving for, leaving the film all a bit pointless. The saving grace is the performances from MacKay and Niewöhner, yet the clunkiness of the film is hard to overlook.
3/10
Munich – The Edge of War is streaming now on Netflix
---
Want to get up to date on the most recent releases? Check out these articles from Redbrick Film:
Review: Spider-Man: No Way Home