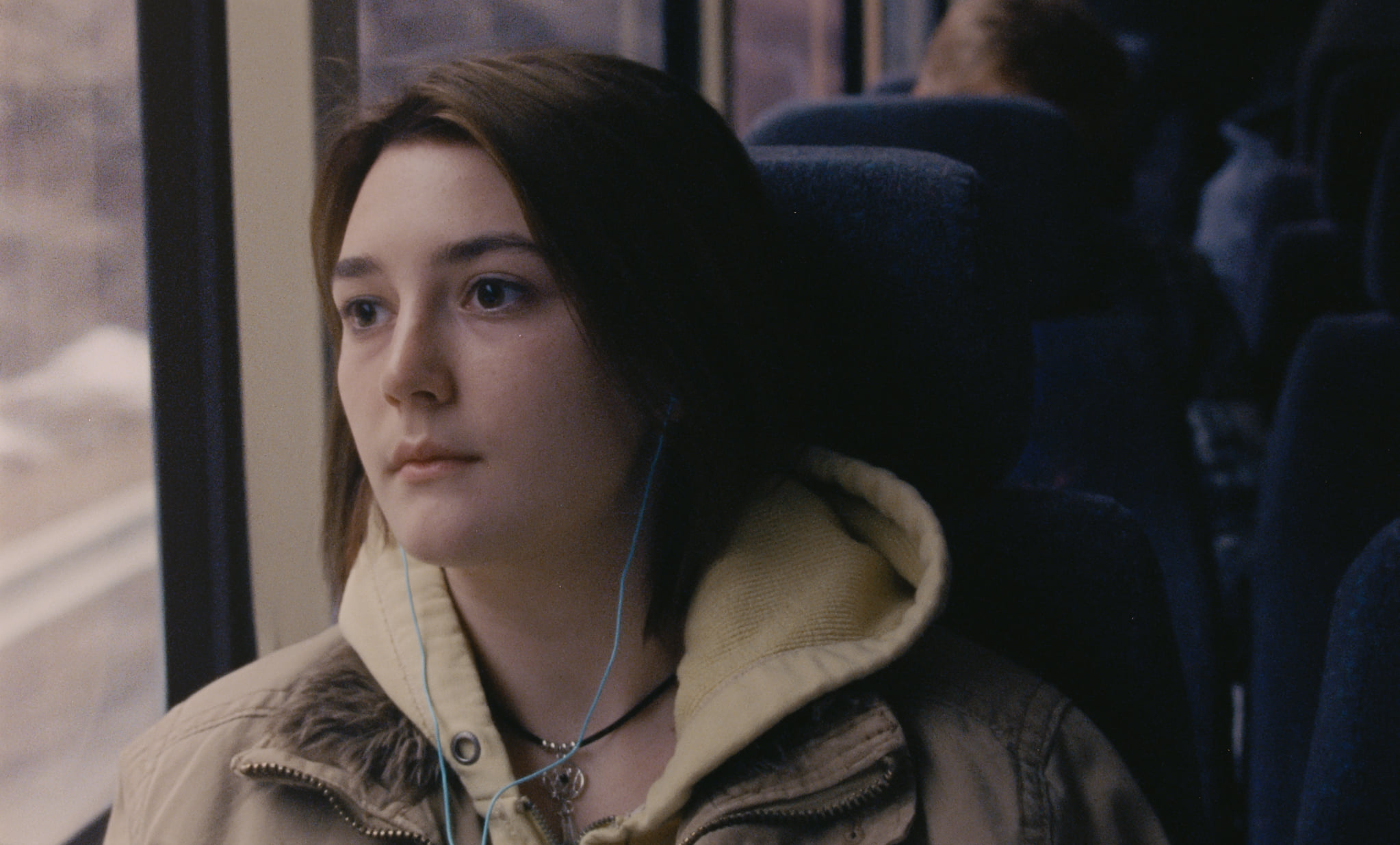 Film Editor Sam Denyer praises the quiet power of Never Rarely Sometimes Always' depiction of the effort to seek reproductive healthcare in America
Content warning: this article contains references to abortion and sexual harassment which some readers may find distressing.
The politics of abortion can often seem to leave your fate down to bad luck. That appears to be the case in Never Rarely Sometimes Always, which follows 17-year-old Autumn Callahan (Sidney Flanigan) as she travels to New York City from her small-town Pennsylvania home in order to find a clinic which will allow her to terminate her pregnancy. Director Eliza Hittman follows her journey with a compassionate eye and crafts a world which shows how 'bad luck' is just a generous interpretation of institutional barriers which seek to deny women autonomy over their own bodies.
Her first attempt in her home town is derailed when she realises that the clinic she has attended is, in fact, a 'crisis pregnancy centre,' specifically designed and staffed to discourage her from terminating the pregnancy. The staff seem warm at first, but their language soon raises eyebrows. They are effusive about the potential of her 'beautiful baby' and show her an anti-choice video designed to scare instead of inform. Director Eliza Hittman makes a point to keep her camera on her protagonist's face: Flanigan lets out just enough emotion to tell us how wrong this feels while externally maintaining a veil of polite neutrality.
Her cousin and co-worker, Skylar (Talia Ryder), quickly realises what's up. The pair begin to steal money from the supermarket they work at in order to fund a trip to a proper clinic. These early scenes begin to reveal the scope of Hittman's ideas as she shows the pair cashing up at the end of the day, passing money into their manager's office and having to put up with him caressing and kissing their hands as they do. Hittman and her performers play moments like this perfectly, showing how consistent abuse such as this builds up to create a culture of intimidation and fear. The film's thesis becomes increasingly clear: this is a world which is persistently hostile to women, explicitly or otherwise. Even home isn't safe for Autumn, who sits and watches while her dad affectionately strokes their dog and calls her 'a little slut' while he does it. Flanigan's expressions immediately tell you how wearing this is even if it seems to take place in the most innocent context.
They scrape together enough money and take a bus to New York, where they hope that the Planned Parenthood clinics will offer Autumn a much fairer service. The pair have clearly bonded through solidarity as much as family, but the experience makes Autumn sullen and distant despite Skylar's generosity and support. The latter's resilience is frequently tested too, chiefly by a male admirer, Jasper (Théodore Pellerin) who oversteps physical boundaries with his persistent advances.
Meanwhile, the institutional difficulties offered by the American reproductive care system continue to bother Autumn, even in a liberal haven such as New York. She is forced to refer herself to a second clinic because she is too far along in her pregnancy to be treated at the first, but they cannot see her until the next day. This means that the pair must fend for themselves overnight in Manhattan, with accommodation being too expensive to consider. The pair run into Jasper again. Skylar (and the film itself) enter slightly shakier moral territory as the girls grapple with their difficult circumstances. No spoilers, but she is forced to bargain with him to secure money for their trip home, doing so not against her will but not because of it either. The subsequent demonstration of solidarity between Autumn and her cousin has connotations which are more horrifying than heartening.
Autumn eventually succeeds in seeing a doctor and terminating her pregnancy. The staff here are much kinder but ask difficult questions about Autumn's sexual history and previous violent partners. The indirect correlation between this and Skylar's actions later on that night help the albeit rocky scene flow thematically a little more. Regardless, it contributes to the tapestry of exhaustion which Hittman crafts out of this one trip. Harassment, sexual coercion and barriers to bodily autonomy prove wearing for both girls, but Hittman's film benefits from portraying these stories as parts of a momentous and dangerous whole. It is a depiction of lived and genuine experiences, horrifying in its content and urgent in its message to ease the kind of pressures which make everyday life exhausting for so many. Its characters seem exhausted but its pressing concerns make the film's message as energised as ever.
Verdict:
Never Rarely Sometimes Always is a compassionate examination of an already-complicated process made harder by politics and patriarchal structures. Director Eliza Hittman wisely lets the strength of her lead characters shine through to offer some hope to her grim but necessary portrait of reproductive healthcare in America.
9/10
Never Rarely Sometimes Always is now available on Sky Cinema and NowTV. 
If you or someone you know may have been affected by the content of this article, please contact British Pregnancy Advisor Service at 03457304030 or on their website at bpas.org. 
---
Interested in more movie reviews? Check out these from Redbrick Film:
Review: A Love Song for Latasha
Review: The Trial of the Chicago 7