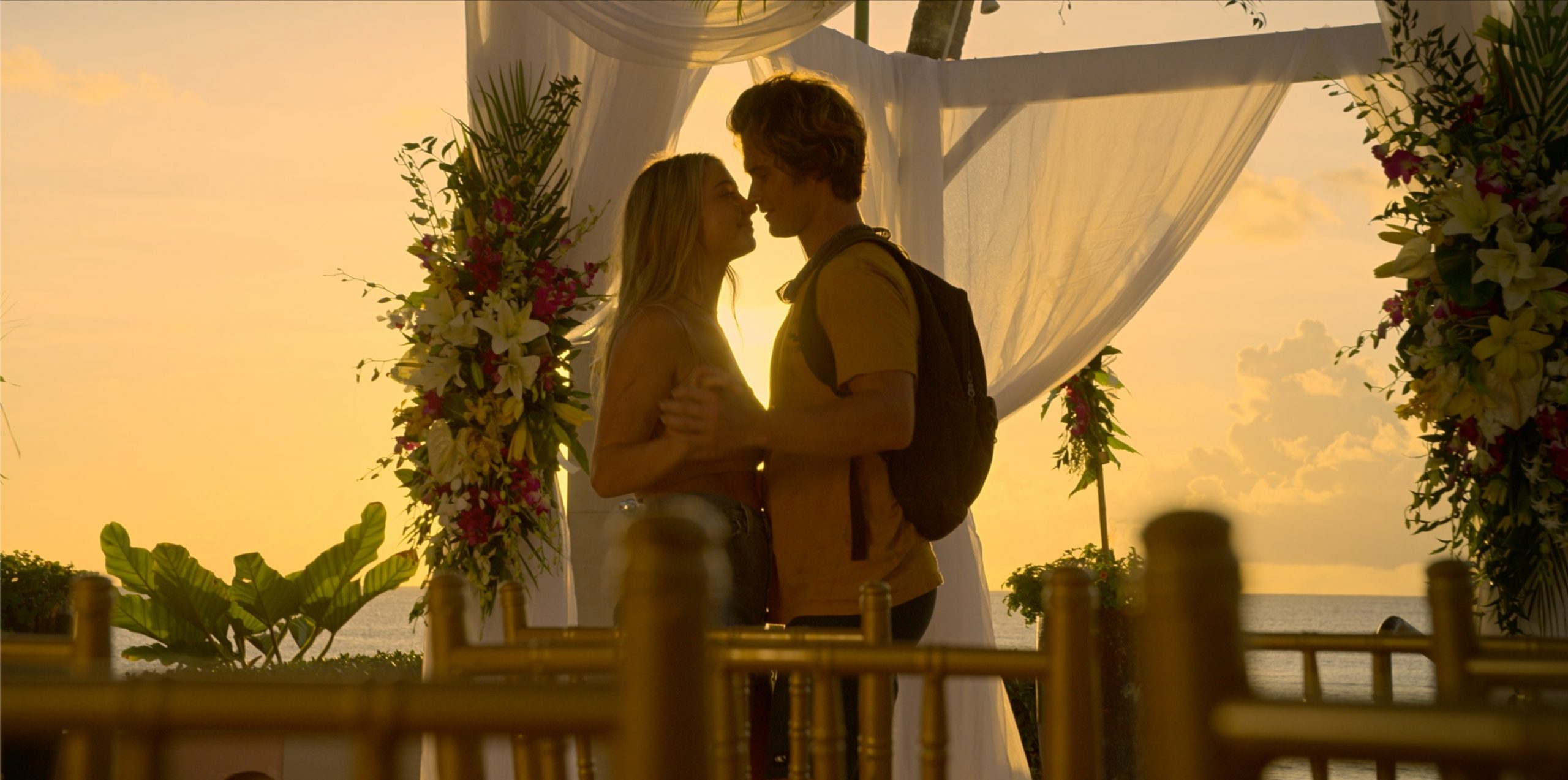 Editor-in-Chief Chelsie Henshaw reviews the Netflix teen drama that has taken the world by storm thanks to its escapist story and binge-worthy nature
The much-anticipated season two of Outer Banks – the classic binge-worthy, trashy teen show – was recently dropped on Netflix. Let's be honest, Outer Banks is one of those guilty pleasure shows that we all pretend to hate but secretly cannot get enough of. I, for one, have a penchant for teen dramas and Outer Banks certainly did not disappoint in this regard.
For those who do not know, the show follows a group of teenagers who become embroiled in a treasure hunt to recover the missing gold of a sunken ship two centuries ago. The second season of the show, however, focuses on a new bounty: the cross of Santa Domingo (which we later learn belongs to the Heyward family). Whilst the teens become targeted in their quest for the treasure by the Limbreys as well as Rafe (Drew Starkey) and Ward Cameron (Charles Esten), they are also desperately trying to clear the name of John B (Chase Stokes) who is wrongly accused of the murder of Sheriff Peterkin (Adina Porter) by Ward.
The show, in many ways, provides the perfect light-hearted escapism. With the first season of the show being released during the height of the first lockdown in the UK (April 2020), it has become a bit of a cult comfort show for many. The adventure trope of the show combined with the perfect number of scenic views simultaneously creates tension and anticipation as well as a feel-good atmosphere.
One thing I particularly enjoyed about Outer Banks is its focus on classism. The characters are segregated into two classes: the Pogues and the Kooks. This class division is a key aspect of the show as most of the conflict in the series is caused by the greed of the higher classes. Sounds a lot like our society, huh? I won't lie though; I was definitely frustrated by the level of entitlement that many of the Kooks expressed. Although this entitlement and the bullying of the Pogues can be hard to watch, it is refreshing to see a teen show tackle such a big issue which is often not a key theme of other fictional shows.
Another classic trope that the show draws on is that of budding teen romance. We see the complicated relationship of John B and Sarah (Madelyn Cline) as well as a short-lived romance between Pope (J.D.) and Kie (Madison Bailey). For a show like Outer Banks, a complicated teen romance is a given – it is a popular trope of many other teen shows. However, for those in their 30s and even 20s, it can be refreshing to watch these carefree teens grapple with young love.
I also want to discuss justice for arguably the best character, JJ (Rudy Pankow). He often makes the wrong choices and does not always come up with the best ideas, but you can tell how deeply he cares for his friends. He has also grown up in a volatile environment with a violent, deadbeat dad which makes his caring nature even more impactful. The other characters are often very dismissive of him which breaks my heart just a little bit; JJ deserves better.
However, the show was riddled with plot holes which were mildly annoying at the best of times. Although there was one plot hole, in particular, that gave me a rather visceral reaction. If you have not yet watched the series, this is your warning now that a spoiler is about to come. How, in any way, can John B's dad be alive? To me, and many other fans of the show I am sure, this makes absolutely no sense. The entire premise of the series is based on the death of John B's dad, his untimely demise is the catalyst for all the major events which take place on the show, for example, the treasure hunt which the entirety of season one is based upon. There is no logical reason for him to be alive. Also, if he has been alive this whole time, I think we can all agree that he is a pretty awful dad; where has he been this entire time whilst John B has been fighting for his life as well as trying to avoid the death penalty? I must admit, this ending for season two is one that I very much dislike and did not do the series justice.
Overall, Outer Banks is still a show that I would recommend to anyone who wants a classic teen show to unwind with and escape the never-ending news surrounding the coronavirus.
Rating: 3.5/5
---
Looking for more binge-worthy shows? Read more Redbrick TV reviews here:
Review: Never Have I Ever – Season Two