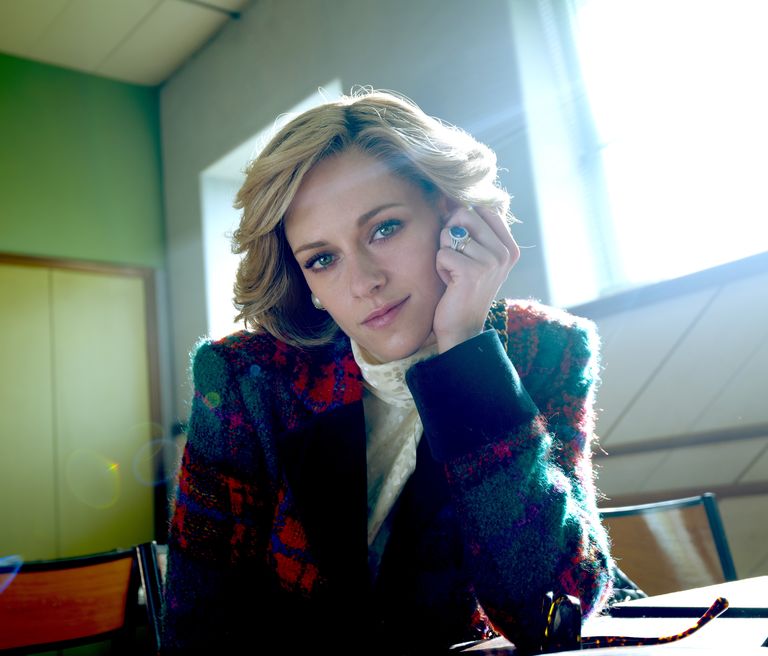 Spencer is an emotional portrait of Princess Diana, expertly performed by Kristen Stewart, writes Film Critic Amelia Neath
'A fable from a true tragedy;' Pablo Larraín's Spencer, filmed in lockdown in both Germany and the UK, seems an appropriate story to be captured amid an isolation forced upon the world. The recent success of The Crown has made the anticipation for Spencer long-awaited. The film, purposefully titled Spencer, is an adaptation of Diana's life and struggles that comes with being a member of the royal family, yet is not a focus on the family as a whole. The story detaches from the other royals; in fact, they hardly get any lines. Spencer is worlds away from a traditional biopic: it is a portrait of a woman's emotions and devastation, as she tries to battle her personal problems in the face of pressures from the public and the royal 'family' institution itself. Spencer is set over three days, Christmas Eve to Boxing Day 1991, at Sandringham, following Diana (Kristen Stewart) as she tries to survive Christmas in a seemingly toxic environment. If the word 'isolation' had a film attached to its definition, Spencer would be it.
Kristen Stewart's portrayal of Diana exposes us to yet another side of her character. Emma Corrin on The Crown serves an image of Diana as the 'people's princess,' with the delicate and sensitive persona that is often shown in various media portrayals and documentaries. Yet Stewart's portrayal offers up an intense study of a broken woman. What could be described as 'micro-expressions,' Stewart's countless up-close shots allows the viewer to read her expressions of rage or utter desperation. Scenes that have little or no dialogue are transformed into intense story-telling that further invokes the viewers self-reflection. Stewart herself, former Twilight star whose on-screen relationship with Robert Pattinson also existed off-screen, possibly allowed Stewart to relate to Diana's relationship in the public eye. Constantly hounded by the media and the subject of pre-teen Tumblr toxicity, Stewart's own story lets her sink into a faultless study of Diana's disposition.
The film score lends itself well to creating a jittery and uncomfortable atmosphere. Jonny Greenwood's use of jazz music reflects the emotional turmoil inside Diana's mind. This, paired with the close-range cinematography establishes a claustrophobic tone. Claustrophobia follows through in the motifs; constant references to military order, being locked inside Sandringham and always being watched. Major Gregory (Timothy Spall) is a vague character, unknown to Diana and the audience if he is watching out for her or is a prison guard-like figure. The ability to transform a large estate like Sandringham into feeling like a small prison cell is what makes the film well-realised.
Spencer's use of juxtaposing concepts adds to making the film feel uncomfortable. Diana's glamorous clothes, all lent by Chanel, is a stark contrast with the unglamorous scenes and emotions. Furthermore, references to ghostly apparitions keeps the viewer wondering what is supposed to be reality and what is imagination. The overall tone of being uncomfortable, claustrophobia and the whirlwind of painful emotions suggests that Spencer could come under the psychological-thriller genre. While this is needed, as it shows Diana's sheer humanity, a welcome break in these heavy themes comes from Maggie (Sally Hawkins), Diana's royal dresser. Maggie's character adds a slight sense of hope into the desperate situation, Hawkins was a perfect casting for her. 
Diana has always been a fascinating subject, someone at one point who seemed to have it all, a true fairy-tale. Yet the real tale exists in her mental health issues whilst battling a tricky marriage while trying to keep up an appearance with the public and the royal family. While most will probably never find themselves in a princess situation, Diana's story is one that many will relate to emotionally. There is an issue, however, with forgetting that Diana was a real person. Spencer has been created with most of her family still alive, there is a danger that Diana could be lost back into the fictional tension that surrounds the royal family. 
Verdict:
There is a lot of debate with critics as to whether depictions of Diana is a celebration of her or is her tragic story being used for entertainment purposes? While there is a question of respectability, Spencer is a film which achieved a sense of humanity and a portrait of emotions that people could relate to. After years of the media using Diana's persona in fabricated ways to sell a story, this depiction of Diana appears the most raw and undisguised.
9/10
Spencer is out now in cinemas.
---
For more on recent cinematic releases, check out these articles from Redbrick Film: