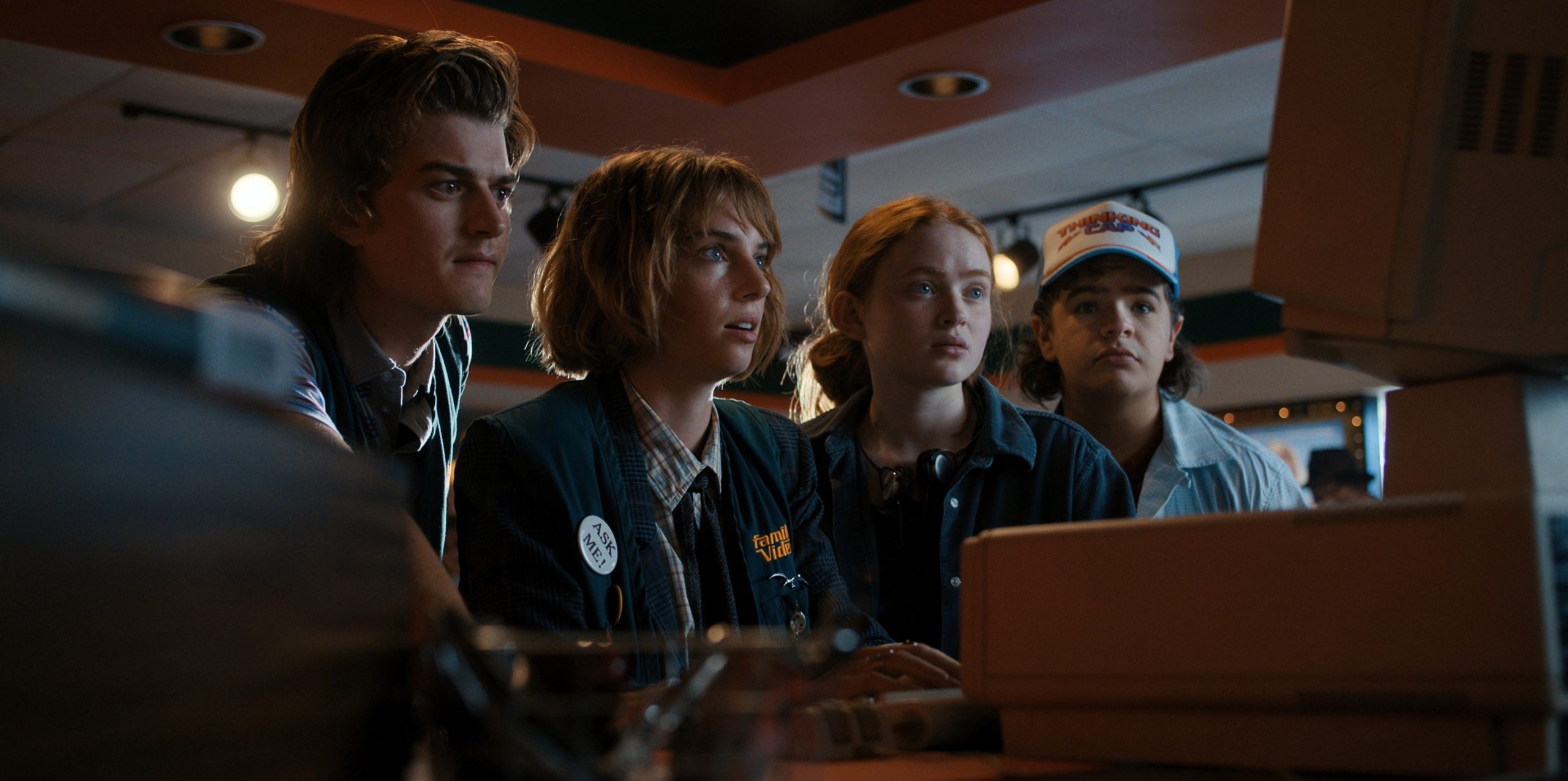 TV Writer Asmaa Rayhanah reviews the latest instalment of Stranger Things, remarking on its genre shift from coming-of-age fantasy to full-fledged horror
After three years of radio silence, Stranger Things is back just in time to save Netflix's crumbling reputation. Season Three mirrored the classic smalltown 80s vibe from prior seasons, which was responsible for the show's initial surge into popularity. Season Four, however, strips the show of its iconic 80s glamour and pulls it into a completely alien direction. Often finding itself compared to cult classics like The Goonies and Stand By Me, Stranger Things abruptly shifts from a fantasy, coming-of-age teen drama to a full-fledged horror show this season, leaving viewers stunned and disoriented.
Season Four picks up months after the gang's bittersweet success in the Starcourt Mall battle. As we know by now, peace does not last long in Hawkins. This season the gang faces a threat that is much darker, sinister, and ultimately more horrifying than the flesh-eating Mind Flayer from last season. Vecna is the infamous villain of Season Four. He is a powerful wizard from the Dungeons and Dragons board game, with the ability to paralyse his victims, alter their sense of reality with visions and infiltrate their most intimate thoughts. It would be impossible, whilst witnessing Vecna mutilate the bodies of his victims in graphic detail, to not refer to Stranger Things as a horror show from this season forth.
Unfortunately for us, the gang is split up again in Season Four. However, the show's seamless introduction of new characters is a reasonable compromise for the lack of reunion between the original gang. Eddie's (Joseph Quinn) bizarre, yet captivating introduction, has become the highlight of the season for many fans. In a passionate attempt to school fellow Hellfire Club members, Eddie makes his iconic debut by marching down a cafeteria table, whilst ranting about the universal significance of Dungeons and Dragons (D&D). He is admired by Dustin (Gaten Matarazzo) and Mike (Finn Wolfhard), and subsequently us, for owning his rather eccentric nature in the face of his judgemental peers. It is Eddie's character that reminds us how crucial D&D is to the gang's friendship, and, to the show in general.
It is obvious that a lot of thought went into developing character dynamics this season. Dustin and Steve's (Joe Keery) bromance remains as timeless as ever. Robin (Maya Hawke), Steve and Nancy (Natalia Dyer) form a reluctant group, which enables Robin to adopt the role of perfectly awkward wing-woman between the estranged exes. Jonathan (Charlie Heaton), in what is a hilariously unexpected turn of events, goes from social recluse to hippy pothead this season, with the help of a new friend, Argyle (Eduardo Franco). For what it's worth, Stoner Jonathan has greater on-screen presence than Loner Jonathan. Murray (Brett Gelman) and his one-liners remain as iconic as ever. He provides ourselves and Joyce (Winona Ryder) with a healthy dose of comedic relief this season.
However, it becomes blindingly obvious that the danger, this time around, is at its peak. It reaches the inevitable point, where even the gang's parents, as well as the local authorities, begin to take notice of their strange behaviour. Despite three seasons of being oblivious to it all, the town is now beginning to consider the very real possibility that Hawkins is cursed. With this new, shared enlightenment, there are attempts made to re-establish order and control but to no avail. Hawkins, it appears, is too far gone to be saved. The only way out is to leave.
Season Four marks the beginning of the show's evolution. The writers certainly made the correct, albeit difficult decision this season, to prioritise plot and character development, over the show's popular 80s-themed aesthetic. With each new season, we are reminded why we fell in love with Stranger Things in the first place.
Rating: 5/5
---
Check out more Redbrick TV Reviews here:
Review: Love, Death + Robots – Season Three
Review: The Wilds – Season Two