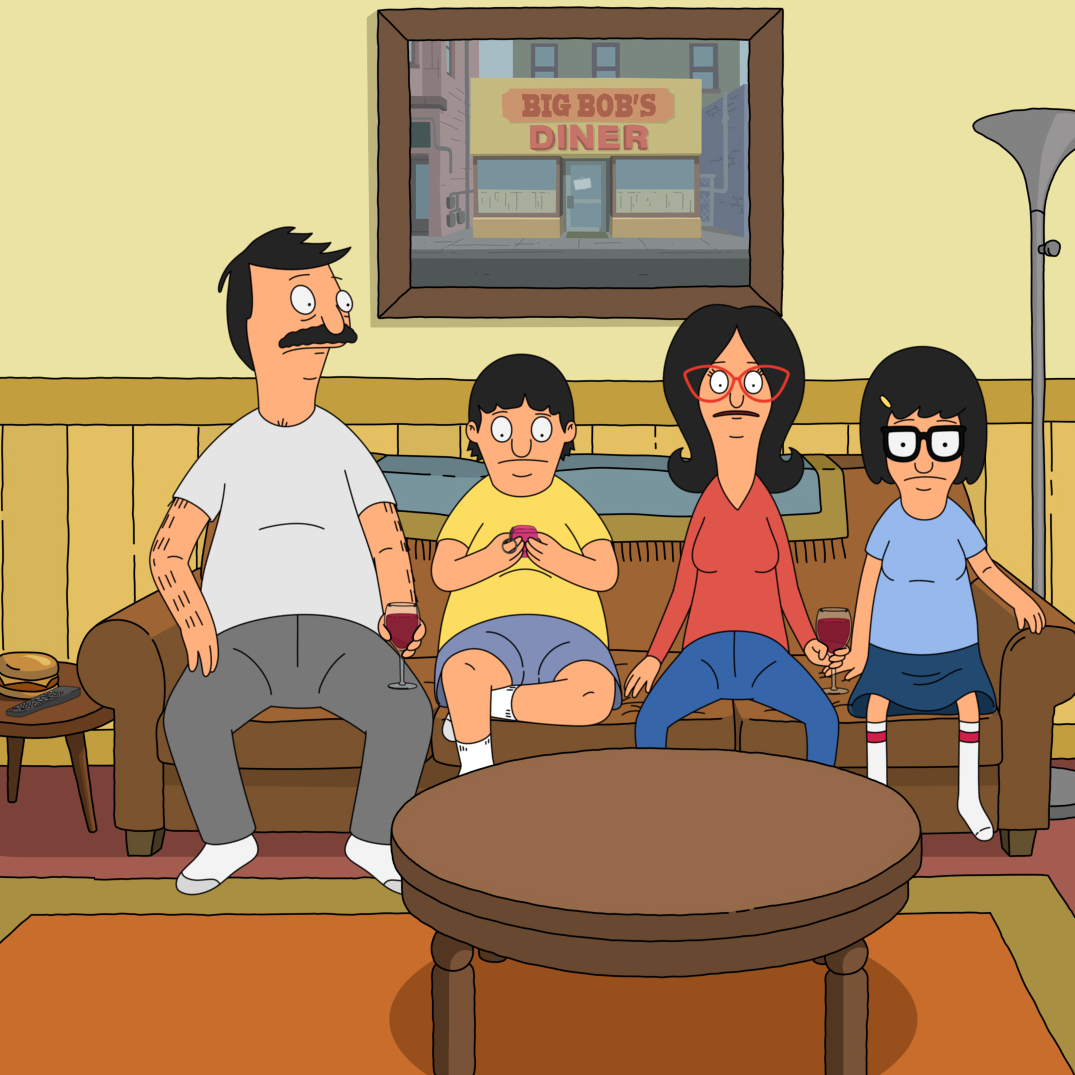 Film Editor Samantha Hicks reviews The Bob's Burgers Movie, praising its humour and ability to appeal to fans and newcomers to the series alike
A giant sinkhole, late loan repayments, and… a murder mystery? By now, we are no strangers to adult animated television shows getting the cinematic treatment, and this is usually accompanied by expectations of a perhaps slightly underwhelming extended episode of sorts. However, fans of Bob's Burgers know that this animation is special – consistently subverting the tropes we expect in adult animation, and this certainly extends to resisting the expectations of a sup-par film adaptation. The Bob's Burgers Movie is a resounding success: weaving together the strands of comedy and a genuinely heartfelt family portrait to create what can really be considered the paragon of 2D animated films.
Sometimes it feels as though the Belcher family cannot catch a break. Living paycheck-to-paycheck and (in true cartoonish style) constantly getting themselves into increasingly outlandish situations, The Bob's Burgers Movie does not see the family getting any respite from this. We open to Bob (H. Jon Benjamin) and his wife Linda (John Roberts) preparing burgers for their loan adviser, in the hopes that he will extend their readily-approaching repayment deadline. After being given only seven days to make the repayment, disaster strikes as a giant sinkhole opens up directly in front of their burger restaurant. To make things worse, the street is transformed into an active crime scene when the youngest Belcher child Louise (Kristen Schaal) discovers a skeleton in the sinkhole. As Bob and Linda set out desperately trying to make the money for their loan repayment, Tina (Dan Mintz), Gene (Eugene Mirman) and Louise endeavour to solve the murder mystery and save their family restaurant.
Alongside brilliant one-liners, witty puns, and a fantastic sense of comedic timing, the charm and hilarity of The Bob's Burgers Movie comes from the iconic voice acting. The voice acting of the Belcher family is as fantastic as ever – particular highlights being Kristen Schaal as Louise and John Roberts as Linda. Both put so much energy into their voice acting, creating a truly magnetic performance from both characters – you cannot help but love either of them throughout the film. Much of the main cast also reprise roles as beloved side characters throughout the film; it is hilarious hearing all the different roles H. Jon Benjamin takes on alongside Bob himself.
Bob's Burgers is known to indulge in the odd musical number, and the film took this to the next level, with several instances of the characters breaking into song. The best part of this is the fact that Bob's Burgers does not take itself seriously – none of the cast try to put on a show stopping, Broadway-worthy vocal performance. Nonetheless, each song is surprisingly catchy, and the quirky singing is an endearing addition to the film. We are immersed into the musical lives of an ordinary family, marking a satisfying break from the families of musical prodigies we often see in film and on television. With bangers such as 'The Itty Bitty Ditty Committee' and 'Try to Look Like Alley Trash', The Bob's Burgers Movie provides an iconic soundtrack to the escapades of the Belcher family.
Bob's Burgers translates fantastically onto the big screen. The larger budget is evident: slick animation with an increased number of frames make for a thoroughly enjoyable cinematic experience. Transforming a twenty-minute episode blueprint into a feature-length film naturally presents some challenges, yet this masterful animation combined with a brilliant script demonstrate that the creators were up to the challenge. I found myself fully immersed; the film utilises the dynamics we are used to seeing on the television show, yet somehow makes them feel fresh and oftentimes innovative.
The Bob's Burgers Movie undoubtedly appeals to those who have never seen the show, ensuring that the plot is not contingent on too many previously-established plot points or in-jokes. Nonetheless, the film ensures that there is no shortage of subtle references to episodes from throughout the show's twelve seasons for die-hard fans to enjoy. From references to Tina's horse and zombie obsessions, the comeback of the One-Eyed Snakes, to even some 'Ghostboy' graffiti, The Bob's Burgers Movie knows what its audience wanted to see. With myself falling into the category of die-hard fan, I can safely say that The Bob's Burgers Movie provides much to please its fanbase, without it coming across as overt fan service. As my most anticipated release of the year (after many Covid-related delays), The Bob's Burgers Movie stands as a great film in its own right – the viewing experience of which is only enhanced with prior knowledge of the show, but nonetheless ensures it remains accessible to a wide audience.
Underneath its more upbeat and quirky tone, The Bob's Burgers Movie also deals with more serious issues. Class divides feature heavily in this film – the Belchers struggle to make ends meet and witness the cognitive dissonance of their landlord, who owns a significant chunk of their hometown's properties. Calvin and Felix Fischoeder (voiced by Kevin Kline and Zach Galifianakis) are presented as out-of-touch, slightly useless, and excessively greedy men with a disproportionate and undeserved amount of power. Alongside this surprisingly deep class commentary, The Bob's Burgers Movie also carries a powerful message of self-acceptance and confidence. Behind Louise's tough exterior, we witness a young girl with a lot of insecurities, hidden behind the safety blanket of her iconic pink bunny ears. The Bob's Burgers Movie finally gives us the surprisingly emotional backstory behind these, proving that upbeat animated comedy films can still carry deep and relatable messages.
Verdict:
The Bob's Burgers Movie is the feel-good film of the summer. Hilarious, off-beat, and genuinely touching, this story of a rag-tag family unit is sure to entertain anyone – fans and newcomers alike. In my eyes, it is the perfect animated feature-length film, demonstrating that 2D animation should still have a central place in our world of CGI. The Bob's Burgers Movie is a riot, yet it is the messages of self-acceptance, the importance of family bonds, and strength in the face of adversity that push it to the next level as a must-watch film.
Rating: 10/10
The Bob's Burgers Movie is out now in cinemas
---
For more recent film releases, check out these articles from Redbrick Film: 
Review: Doctor Strange in the Multiverse of Madness