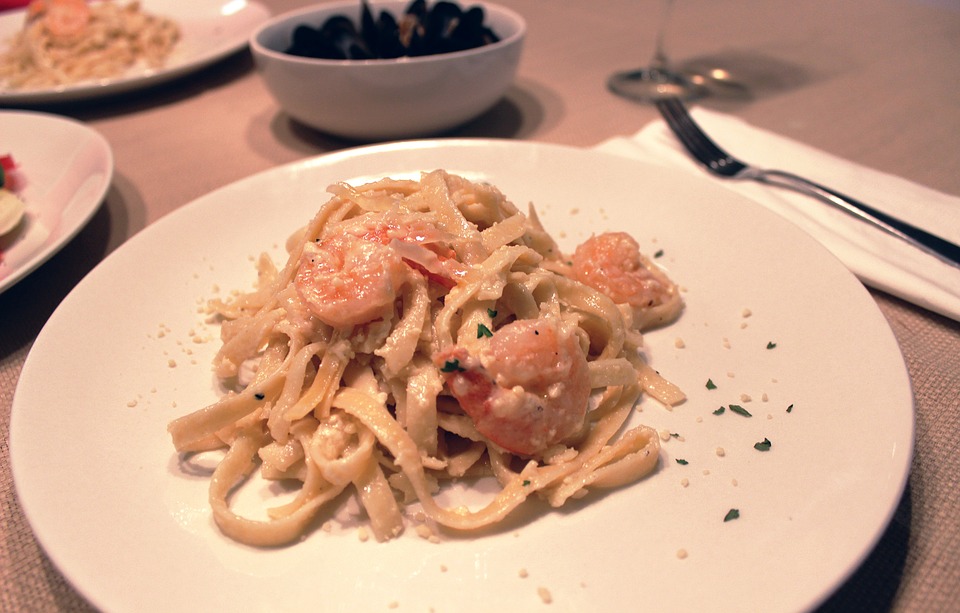 Food&Drink Writers Rosie, Liv and Georgina visit The Lost & Found, sharing their thoughts on the current food offerings and awe-inspiring decor
As the three of us are massive foodies, an opportunity to eat at 50% off was not something we could turn down. On a recent Tuesday night, we visited The Lost & Found on Bennetts Hill for their 50% off steak and pasta night, and it's safe to say we really enjoyed it. 
Walking into The Lost & Found, you find yourself in the middle of a unique old Victorian bank; the building is grand and striking, which makes for a cool dinner setting. We admired the decor, which evoked a quirky botanical feel, complete with cosy seating areas and lots of flowers and vines hanging from the ceiling. The food was really good value for money as we ended up spending under £10 each. Half price food is great when there are limited options for what you can currently do socially. 
Rosie says:
"We wanted to make sure we covered both steak and pasta between the three of us, so I went for the tagliatelle carbonara. I was intrigued by the inclusion of pork meatballs and crème fraîche in this dish, as well as the pancetta, parmesan, and egg mix. It was by no means a traditional carbonara, but it was really yummy with lots of flavours, so I was pleasantly surprised."
Liv says:
"As a self-confessed picky eater, steak is always the safest option when going to a restaurant, therefore, it was natural for me to pick the 8oz rump steak served with confit tomato and triple cooked chips. Personally, although the steak appeared small, the portion size was perfect and the steak had lots of flavour as it was topped with confit garlic butter. Despite this, choosing the steak to be cooked well-done was a mistake as it was chewy, which is not unnatural for a rump steak (as advised by the waitress) but this did make it quite difficult to eat. I thoroughly enjoyed the meal, however, and would definitely choose this again"
Georgina says:
"I had the gnocchi with roasted butternut squash, in a creamy sauce with peas and Gran Moravia cheese, which was finished with a dollop of kale pesto. This was a fairly different dish to what I would usually choose, and I enjoyed trying something new. I found the portion size was perfect, and the kale pesto lifted the meal as I sometimes find gnocchi to be slightly stodgy. I thoroughly enjoyed the meal and had a rose lemonade from their extensive soft drinks menu to go with it. This is a great dish for anyone who prefers a vegetarian option, or something different from a standard pasta."
Whilst the food was tasty and well presented, we did note that the service could have been more thorough as we were often left trying to catch the waitress' eye. We were seated and left to order via the app, but we noticed that the 50% off deal was not available online, something which we feel should have been mentioned when seated. It would be very easy to miss this deal if you did not already know about it.
Continuing on with the service, we were asked no questions regarding allergies or dietary requirements, which is something important that restaurants should check. The majority of the pasta dishes included egg or cheese, meaning they were not vegan friendly or suitable for customers with allergies. To tackle this issue, we would suggest that they open up more of their menu to the 50% off deal, allowing them to cater for more diverse dietary needs.
Since the easing of lockdown measures, it can be daunting for some people to go out and eat amongst others. However, we were comforted by the fact that safe measures were being followed correctly. As well as sanitising and track and trace, there was effective social distancing between staff and customers and space left between the tables themselves. We appreciated that the table screens fitted their theme; they looked naturally incorporated and would perhaps reduce anxiety surrounding COVID-19.
We briefly scanned the cocktail menu but resisted as we wanted to focus on the food. However, we can't wait to go back to The Lost & Found and try some of their delicious looking cocktails. For half price, the steak and pasta offerings really are a perfect midweek pick me up.
Read more Food&Drink Reviews here: