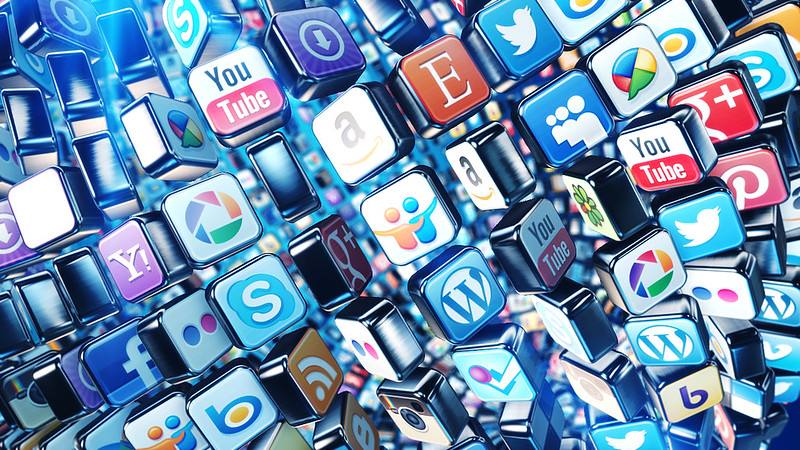 TV Writer Anya Logue praises the engaging Netflix documentary for exposing the dangerous links between social media addiction, mental health issues and political polarization
2020 has been a pretty rough year. In fact, the last few years have been a bit of a rollercoaster. From Trump's election in 2016 to a climate crisis we seem unwilling to do much about, to a pandemic where everyone's screaming at each other on how to handle it. It feels as though the world has never been more divided. The new Netflix documentary-drama hybrid, The Social Dilemma, has an explanation as to why. The culprit? Your favourite way to waste away the day: social media.
So what's the problem? To fully answer that, we get a full 1 hour 30 minutes of a fast-paced drama-documentary. It does a great job of tying together lots of problems with one underlying explanation.
The film brings in industry experts – people who used to be high up in companies like Instagram, Facebook, Twitter and Google. Every few minutes, they come out with some damning evidence that makes you stop in your tracks and rethink your whole relationship with your phone. Interspersed into all these interviews is a fictional drama focusing on one family.
The Social Dilemma firstly dives into the problems of addiction and mental health. The advertising business model of platforms like Facebook and Google is explained without mincing words. Tim Kendall, former head of monetization at Facebook, explains the aim of all internet companies: 'Let's figure out how to get as much of this person's attention as we possibly can. […] How much of your life can we get you to give to us?' The film then goes into detail about just how addictive social media has been intentionally made. And even knowing how all this works doesn't help. Understanding the mechanisms that make it addictive does not lessen their effect.
So social media is addictive. More than that, it is bad for you. The film argues worsening mental health is largely down to social media pulling us to constantly compare ourselves online. Again, logically knowing that these lives are artificial and edited doesn't actually lessen the effect of seeing them every day. Reminding yourself that someone's body might be photoshopped does not undo the fact that you have now seen that image and compared the ideal to yourself.
But you have probably heard social media is bad for you before. That's not news. Where the film comes into its own is when it discusses the wider societal implications of social media. Political polarisation, fake news, alternative facts, an inability to listen or empathise with the other side. These are trends we can all see happening across the world in the 21st century, many of them exacerbated by the COVID-19 crisis.
In this country, it is now quite normal for students in our generation to declare that they refuse to be friends with a Tory. Considering the Conservatives are the most mainstream political party in the country, there must be something going on here. Either nearly all students are wildly radical, or they are getting a skewed view of what 'being a Tory' really is. The Social Dilemma would argue it is the latter, and this distorted view is at least partly coming from social media.
Expert interviews do an incredible job of explaining how social media has created a toxic political environment. Every news feed, every advertisement, even google search engine suggestions – they are all hand-picked specifically for you and your habits. Algorithms powered by the smartest computers on the planet select content designed to make you stay online. And it turns out, content which makes you emotional and angry does a better job at keeping you online. Posts that show your side in the right and the opposition in the wrong, or makes you feel like a good person and 'them' seem like monsters, they all do better than nuanced perspectives. That's why fake news spreads on Twitter six times faster than true news, as the film points out.
This political polarization is not obvious. You don't watch one video or click on one article and get radicalised. It is much more difficult to spot than that. As Jaron Lanier explains: 'it's the gradual, slight, imperceptible change in your own behaviour that is the product' for advertisers – 'changing what you do, how you think, who you are.'
Where The Social Dilemma falls completely short is its attempt at creating a drama to illustrate its points. We follow a family whose relationships and sanity are disintegrating because of social media. The pitfalls of social media we see here are so dramatic and obvious in this fictional story.
This completely undermines the film's intended message that you are not immune to the effects of this. No matter how smart you are, the 'other side' is not the only one with a distorted and incomplete view of the world. Constantly going through the day inundated with certain narratives pushed to you online is going to have a polarising effect. As Guillaume Chaslot explains, 'It's easy to think that it's just a few stupid people who get convinced, but the algorithm is getting smarter and smarter every day. So, today, they are convincing the people that the Earth is flat, but tomorrow, they will be convincing you of something that's false.'
The dramatic parts of the film are ironically misleading. For a film that is adamantly against oversimplified and emotional messaging, it does a remarkable job of trying to manipulate the viewer's emotions with a simplified storyline. Regardless, the film brings up important issues and explains them in a way that makes sense even if you are not a tech expert. I would encourage everyone to watch it. And if you have seen it and realised social media might be a problem in your life too, The Social Dilemma has loads of tips about what you can do here.
Verdict:
Bringing to light a crucial and relevant topic, The Social Dilemma is a must-watch. It is engaging and well-made, getting to the core of complex issues with extraordinary clarity. The dramatic elements of the film don't hold up to scrutiny, but it is well worth the watch for the expert interviews alone.
8/10



The Social Dilemma is currently streaming on Netflix.
---
Want more? Check out similar articles here:

What 'The Social Dilemma' Gets Right About Social Media
Yemen's Humanitarian Crisis: When Social Media Activism is Not Enough
Does Social Media Romanticise Mental Health Issues?