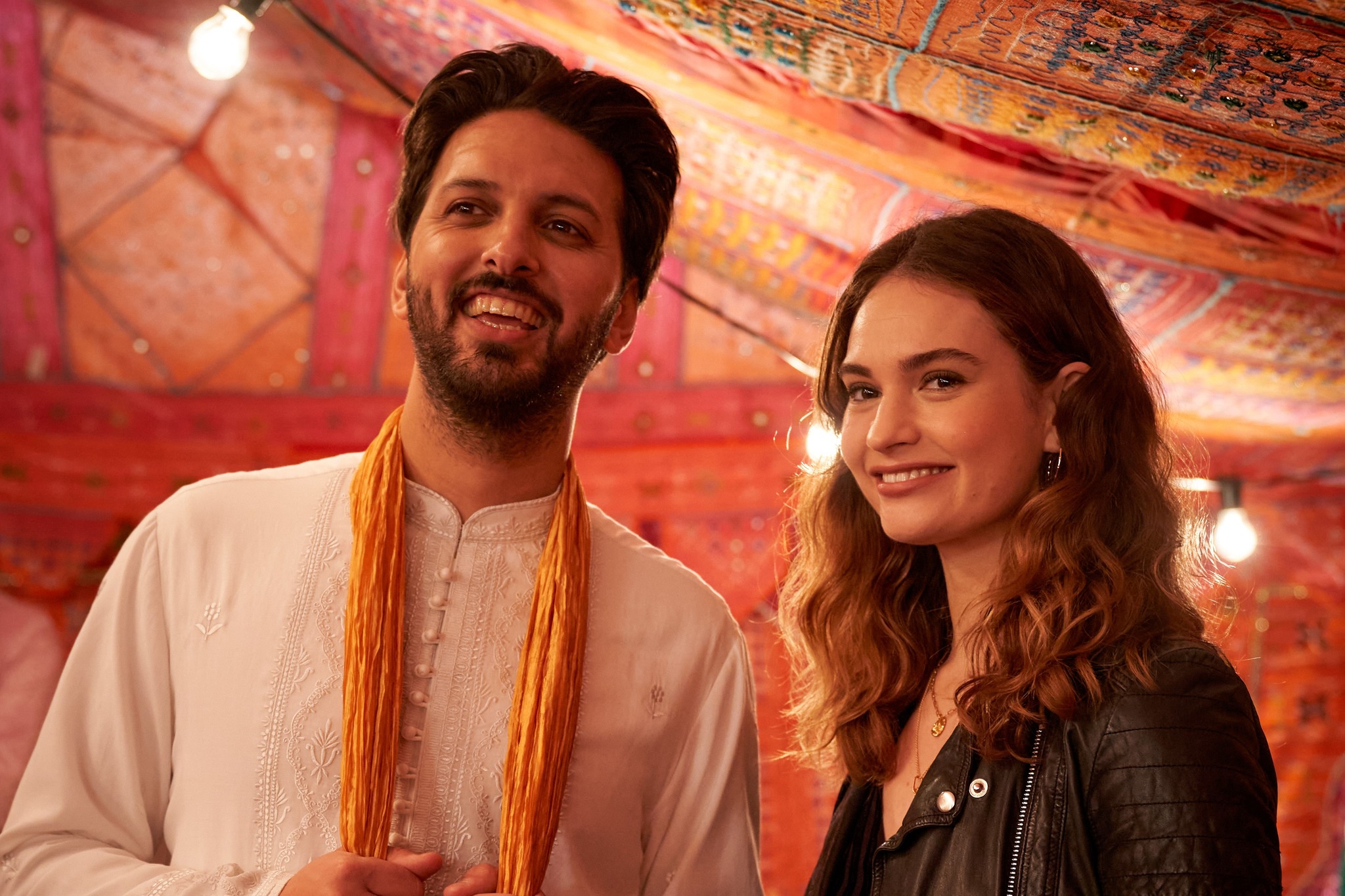 Culture Editor Halima Ahad praises the showcasing of Pakistani culture in What's Love Got To Do With It? but finds that it falls short in depicting arranged marriage
What's Love Got To Do With It? is a cross-cultural romantic comedy that explores the idea of arranged marriages and what they mean in society today. Written by Jemima Khan and directed by Shekhar Kapur, the film effectively explores the pros and cons of what it means to be in an arranged marriage in this day and age. Despite this effective exploration, there are some aspects which lack in showing the true meaning of love and arranged marriage.
Zoe (Lily James) is a documentary filmmaker who decides to film the journey of her childhood neighbour turned friend Kazim (Shazad Latif) in his pursuit of arranged marriage. The documentary spans from London, their hometown, to Lahore where they meet Maymouna (Sajal Aly) who is set to marry Kazim according to both their parents' choices. However, there are ups and downs, as Zoe's own pursuit to find love complicates the journey.
The structure of the film is straightforward. Zoe is stuck in a rut of love and decides to pursue Kazim (known as Kaz throughout the film) and his journey towards arranged marriage instead. At first, Kaz is reluctant but ends up complying with her wishes as Zoe and her film directors are desperate for a new idea for a documentary, instead of the usual, bleak ideas Zoe brings to the table.
The direction of the film is very much like a typical British rom-com. The main protagonist ultimately fails in the pursuit of love and decides to pursue another avenue to find it, in Zoe's case this is through the documentary of Kaz's arranged marriage. What made the film unique was that it involved Pakistani culture as much as possible, whether this was through the exchange of biryani from the Khan's household to their neighbour's or through the journey to Lahore and exploring the culture through the city itself.
The actors and actresses put on a fantastic display throughout What's Love Got To Do With It?. Lily James steals the show with her wit and charm, as well as Emma Thompson (Cath, Zoe's mother) who brings a light-hearted and fun approach to the film with her witty jokes and humour. Sajal Aly (Maymouna) is a well-known Pakistani actress and her Hollywood debut in this film showcased that her talent spans both ends of the spectrum.
The film makes Zoe's character development a significant aspect of the story. This is shown throughout her journey of babysitting her friend's two daughters and taking them to bed whilst also telling them different fairy tale stories. The film begins with Cinderella and humorously Zoe tells the girls they should run after glass ceilings instead of glass slippers, not wait for their Prince Charming to arrive.
The cinematography and colour palette of What's Love Got To Do With It? is very much fitting for a rom-com—the lighting shifts throughout the film to showcase the different cultures which are present. The more downcast, realistic lighting showcases British culture whereas warmer, lighter tones showcase Pakistani culture. The warmer colour palette for Pakistan was very pleasing to the eye as it showed how beautiful Lahore is.
Verdict:
What's Love Got To Do With It? pleased me in so many ways with its depiction of Pakistani culture, however, it falls short in its depiction of arranged marriage. The film showed me that it is okay to be in love in whatever situation you may be in and someone will eventually love you for who you are.
Rating: 7.5/10
What's Love Got To Do With It? is in cinemas now. 
---
For more film reviews, check out these other articles from Redbrick Film:
Review: Ant-Man and the Wasp: Quantumania | Redbrick Film
Review: White Noise | Redbrick Film