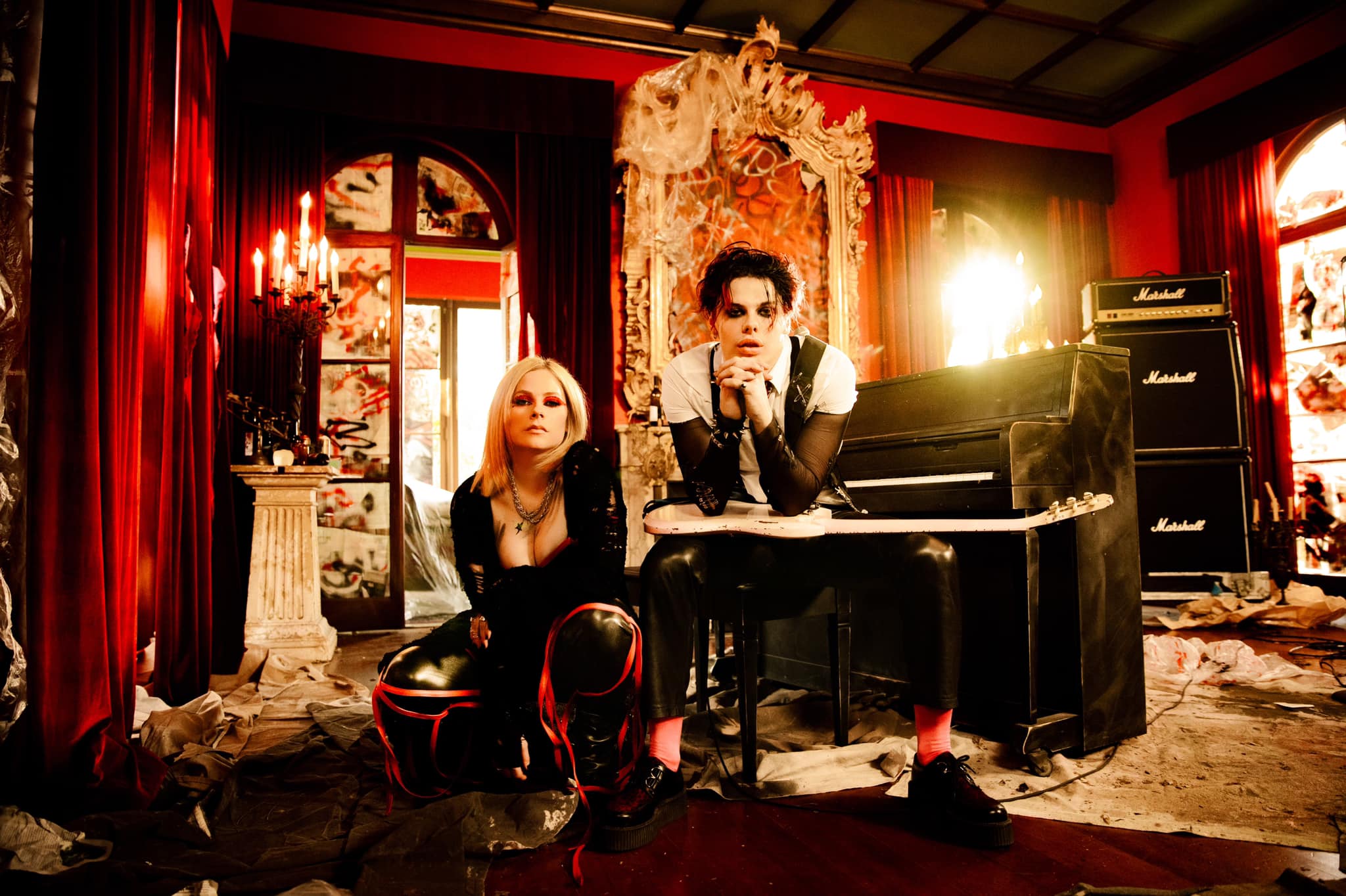 Film Editor James Evenden reviews Avril Lavigne's new single with YUNGBLUD, describing it as a missed opportunity for a hit collaboration
In many ways Avril Lavigne's new single 'I'm a Mess' featuring constant up-and-comer Yungblud is the inevitable bringing together of the old and new in pop-punk. The collaboration on paper feels like it should be a perfect fit. The confident singing from Lavigne paired with Yungblud's grittier vocals and specific Northern English rasp sounds like a great match. It is perhaps a wasted opportunity, then, that these two are trapped in a dreary love ballad that never lets them off the chain to create what could have been an explosive hit of a song, something we have seen both of them do before.
The song's opening few guitar strings suggest a song that could be similar to Lavigne's classic ballad 'Complicated'. The opening lyrics, that Lavigne is 'Staring at the pavement alone' sounds like just the sort of angsty notion that made 'Complicated' the perfect heartfelt-emo ballad to scream out loud. However, the lyrics reveal themselves to be repetitive and uncreative in their imagery. As Lavigne repeats the same lonely sentiment, she refuses to do anything new as she labours home the same point. It ends up feeling more hollow than emotive.
When Yungblud comes into the song, there is an improvement. Their vocals do complement each other nicely, with Yungblud showing some surprisingly decent singing abilities in a few instances. But, he soon falls into the same trap that Lavigne does, in that he stays in one lane for the majority of his share. There is nothing inherently wrong with this, because 'I'm a Mess' is a serviceable love ballad that knows what it wants to be, but never dares step foot outside of that narrow objective.
In my mind, 'I'm a Mess' should have been a track that focused more on the singer's strengths. Lavigne's recent comeback album 'Love Sux' was her attempt to bring her classic pop-punk sound into the new wave, and even if I do not think she entirely succeeded, it was a good platform to go onto crack that hybrid sound.
Yungblud's recent self-titled project was a more successful showcase of that hybridity with a decent mix of upbeat and slower pop-punk cuts, but Lavigne's experience could have elevated him to another level he is not reaching yet. When 'I'm a Mess' allows these two to have a bit of fun with the song, giving them the chance to scream and provide emotion to the track, there are signs of what it could have been.
In the end, 'I'm a Mess' is less of the dream marriage it should have been, and more of something that you would hear on the 2006 Camp Rock soundtrack. A dull ballad that never lets either of its singers off the leash, 'I'm a Mess' seems destined to be a song that will soon be forgotten, but one that had great potential.
Rating: 4/10
---
Enjoyed this? You also might enjoy:
Essential Album: Olivia Rodrigo – SOUR