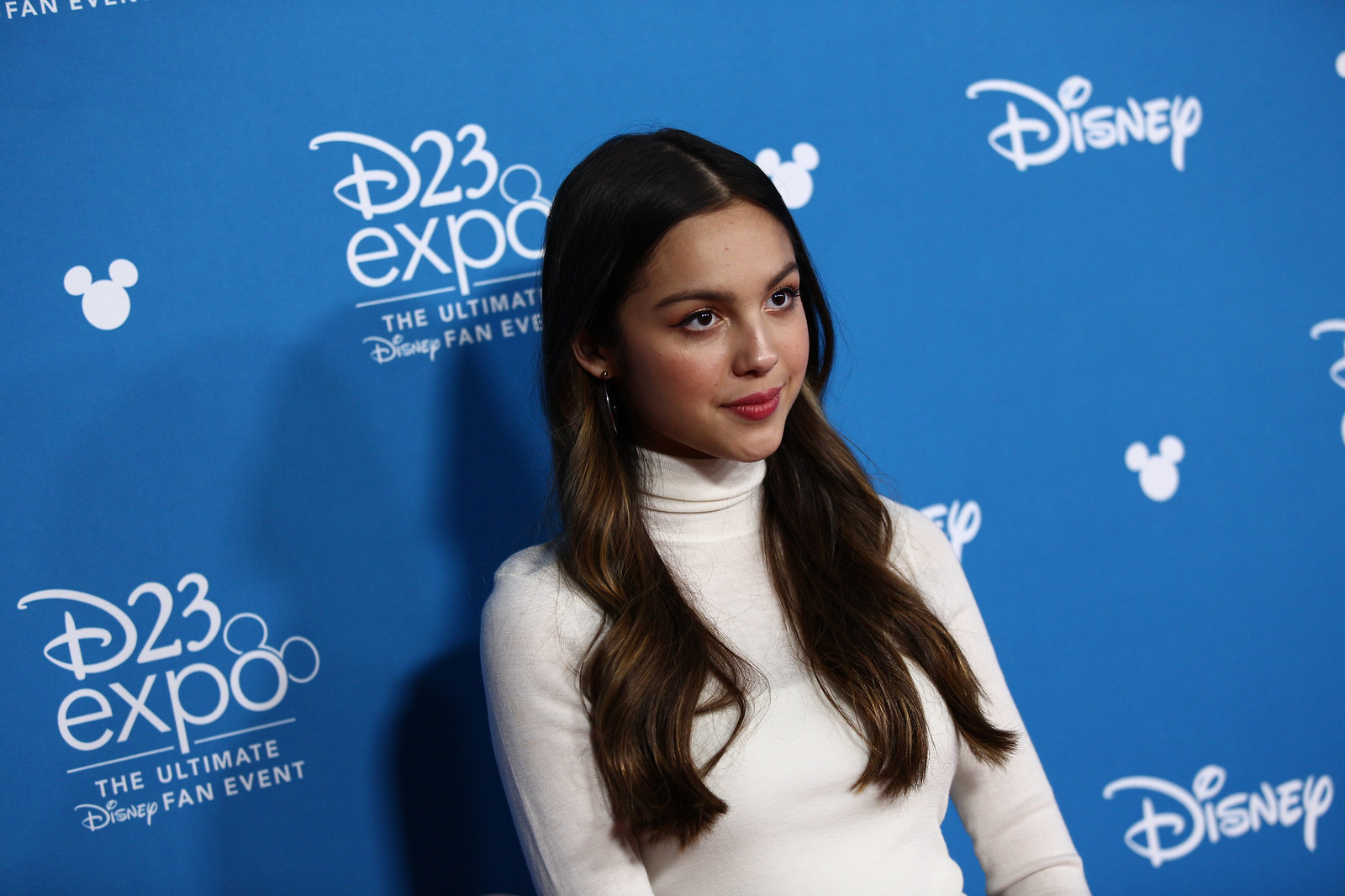 The latest single from Olivia Rodrigo is the perfect homage to 2000s pop-rock, building excitement for debut album SOUR, Music Critic Jemma Cuthbert reviews
Olivia Rodrigo announced her single 'good 4 u' on the 10th May via social media, and with the grand success of her first two singles 'drivers licence' and 'deja vu,' expectations were high. 'good 4 u' was released on the 14th May, and is set to be track number six on her debut album SOUR, which will also include her hit singles 'drivers license' and 'deja vu.' 
Where 'drivers license' is an atmospheric ballad, and 'deja vu' is a psychedelic pop song, Olivia Rodrigo shocked fans with the angsty, 2000's inspired, pop-rock single 'good 4 u.' Comparable to music created by artists like Paramore, Olivia said "We wanted to take an early 200s pop-punk song and sort of twist it and find a way to make it 2021 […] I hope people are surprised. I love pop-punk music." Through this genre, Olivia sarcastically addresses an ex who quickly and easily moved on from her, without much care towards her at all.
Consistent throughout the song is a punchy bass line, which is accompanied by an energetic drum beat in the chorus. The opening line of the chorus, and very much the hook of the song, 'Well, good for you / You look happy and healthy, not me / If you ever cared to ask', is delivered by Olivia through shouting yet controlled vocals. The musicality and vocals of the chorus elevate the energy of the song, and when combined with the lyrics, epitomise the sarcastic tone. 
After the second chorus there is an electric guitar instrumental break, which further uplifts the energy of the single. Following this break is the bridge, which sees a cut back production with a softer and slower vocal delivery, in which Olivia contemplates 'Maybe I'm too emotional / But your apathy's like a wound in salt.' This contemplative tone soon disappears through the gradual re-introduction of the instruments, which makes way for the up-beat chorus once more. 
The 'good 4 u' music video is a must-watch as it fully captures the angsty 2000's inspired pop-rock song. In the video, Olivia plays a vindictive high school cheerleader who purchases gasoline from a convenience store and destroys her ex's bedroom, by setting it on fire and flooding it. Olivia said that in the music video they 'wanted to pay homage to the iconic feminist camp horror movies we love,' and so the final shot which sees Olivia submerge herself into a lake with glowing red eyes can be seen as a homage to the 2009 classic horror comedy Jennifer's Body.
There is no doubt that 'good 4 u' is an energetic song that will make people want to scream at the top of their lungs. As well as this, it showcases Olivia Rodrigo's versatile voice and song-writing, highlighting that artists do not have to commit to one genre to be successful – on the week beginning the 24th June, Olivia Rodrigo made history when 'good 4 u' debuted at number 1 on the Billboard Hot 100 Chart, making her the first artist ever to debut their first three singles in the Billboard Hot 100 chart's Top 10. When Olivia Rodrigo made her Saturday Night Live debut on the 15th May, she performed 'good 4 u' along with 'drivers license.' The live version of the song sounded strikingly similar to the recorded version, highlighting a promising future for her career. Olivia Rodrigo's debut album SOUR is set to be released one week after 'good 4 u,' on the 21st May. Releasing this single a week before the release of SOUR was very strategic, as the hype surrounding this song has massively increased excitement and heightened expectations for her album. 
Rating: 10/10 
good 4 u is available now via Geffen Records
---
You Might Also Like
Single Review: Olivia Rodrigo – drivers license