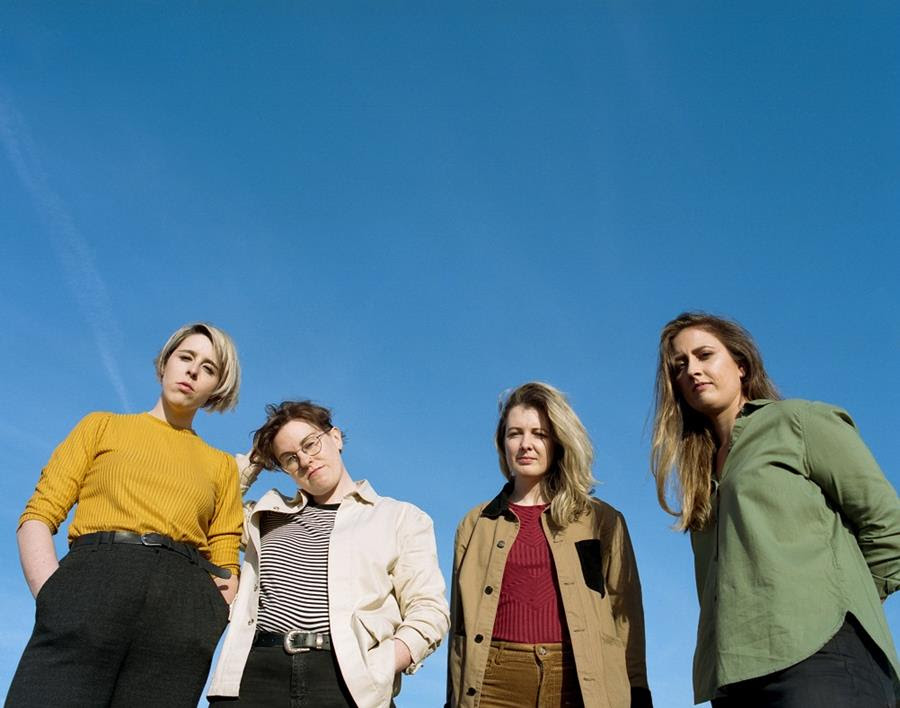 The new single from Pillow Queens is a promising addition to the Dublin band's discography, boding well for the album to come, Sarah Mawson writes
Irish band Pillow Queens have released another single in advance of their upcoming album, In Waiting, the fourth in a string of singles that shows them settling into an indie rock sound. Since the release of their debut EP Calm Girls in 2016, the four women from Dublin have flitted comfortably between indie rock, bedroom pop, and punk, all the while maintaining their unfalteringly angsty core; but now it seems they might be sticking to one genre for the new album. Whilst the exploration of different sounds in the past was never unpleasant, if the entirety of In Waiting proves as good as the recent singles then staying in the indie rock lane may let Pillow Queens produce their best project yet.
'Handsome Wife' brings all the pillars of Pillow Queens – catchy guitar riffs, solid drums, almost poetic lyrics sung through a strong Irish accent – with more confidence than ever. The song channels youthful lovestruck frustration, the desperation-turned-determination ringing out in lines such as 'I may not be the wife you want / But I'm pregnant with the virgin tongue,' the feeling as strong here as it is in earlier songs like 'Wonderboys.' When Pamela Connolly belts out the chorus, it's easy to feel as if you're at the crux of an early 2000s teen movie, watching someone confess their love and finally getting the girl. The lyrics have the band's signature playfulness, most evident in lines like 'Me and all your fathers daughters,' possibly paying homage to a similar line in Shakespeare's gender-bending Twelfth Night – an appropriate reference considering the Queer themes in Pillow Queens' discography. The band has earned a keen LGBT following through music that unapologetically talks about Queer love, including 'Handsome Wife' but most clearly in their 2018 single 'Gay Girls' which was also on the soundtrack of critically acclaimed Dating Amber, a 2020 Irish coming-of-age film detailing the lives of two closeted teens. In Waiting is set to be released September 25th and, if the band gets the recognition they deserve, should easily become a staple in any indie rock fan's library.
Rating: 8/10
'Handsome Wife' is available now via Pillow Queens
---
Like this? See below for more from Music: 
Redbrick Meets: Bury Tomorrow
Album Review: HAIM – Women In Music Pt.III
Sports Team's Near Miss in the Race to Number One: A Visual Journey