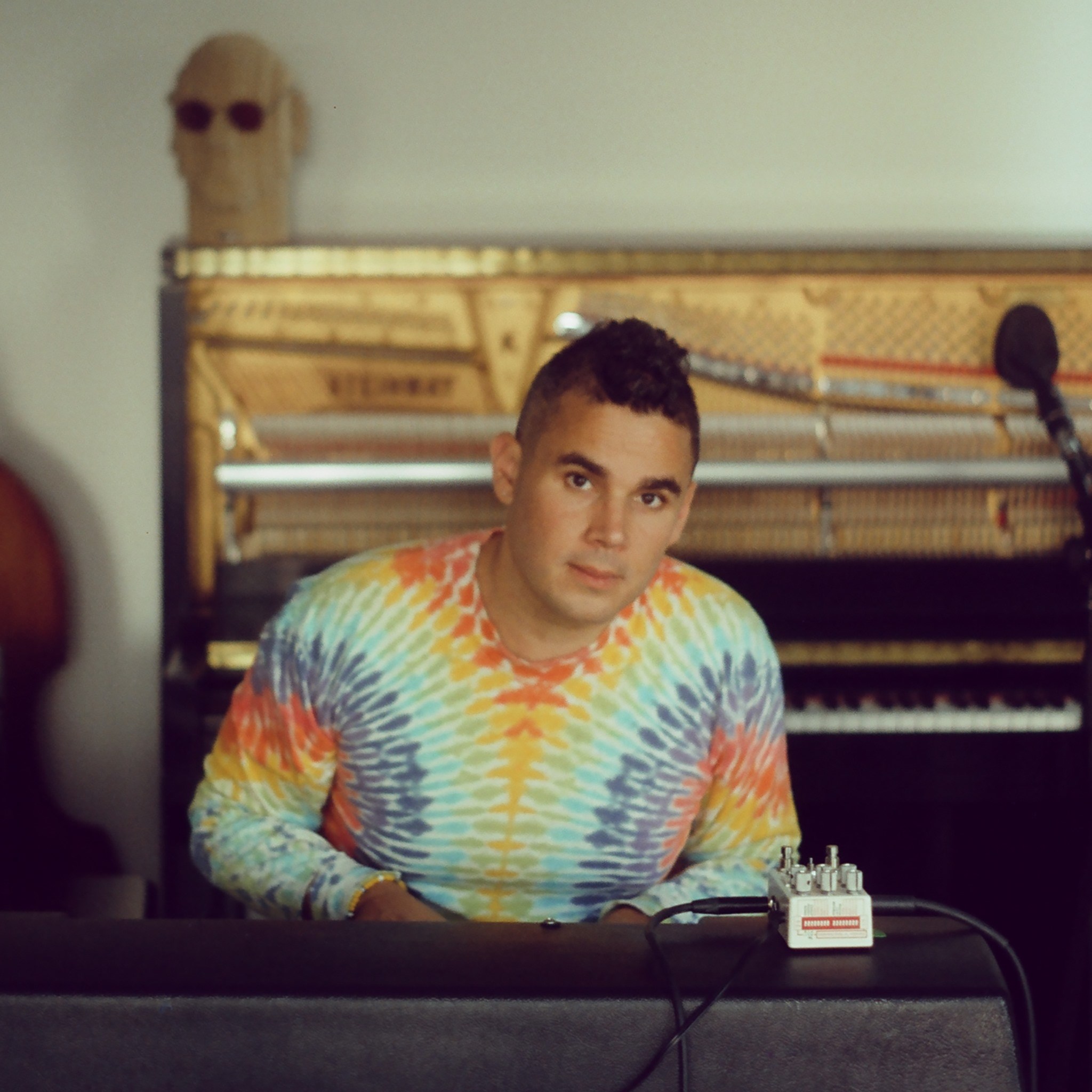 Tinged with nostalgic and contemporary touches, Music Critic Isabelle Porter reviews 4Runner, the newest single from the Grammy Award-winning producer​
'4Runner,' the new single by Rostam, offers another wistful glimpse into the musician's upcoming sophomore album, ​Changephobia​. The new track is the third single to be released in anticipation of the record, following 'Unfold You' in October of last year and 'These Kids We Knew' in February. In recent years, ​the prolific Grammy Award-winning producer​ has worked with the likes of HAIM, Carly Rae Jepsen, Clairo, Charli XCX, Frank Ocean, and Hamilton Leithauser, but is perhaps best known as a member of the indie rock group Vampire Weekend.
While Rostam's collaborative work encompasses a range of genres, '4Runner' lands on a gentle indie sound. The track opens with a warm electric guitar chord progression strummed over an understated drumbeat that launches the first verse. With conversational phrasing, Rostam sings about running away in a Toyota 4Runner. 'Sleeping behind the wheel / Pulled over on the freeway / 4Runner, stolen plates / Long, long gone,' he muses in the chorus.
Sonically, '4Runner' is reminiscent of the '80s dream pop of the Cocteau Twins, modernised by contemporary drum production. Between fragmented lyrics about skipped work shifts and driving up the West Coast, a faintly audible spoken section in the song's interlude, and an ending fadeout on a repeated chorus, the song is highly atmospheric with a driving beat. In his new material, Rostam has honed an ability to create music that feels familiar and fresh at the same time.
'4Runner' is an ode to youthful escapism that evokes a sense of nostalgia both musically and lyrically. The song is perfect to add to a playlist for a night spent in cooking, or for a drive to the beach in the upcoming summer months. From the tracks released so far, it is evident that ​Changephobia​ is shaping up to be an unassumingly impressive instalment in Rostam's discography.
Rating: 7/10
Changephobia is available June 4th via Matsor Projects
---
You Might Also Like:
Album Review: Haim – Women In Music Pt. III (Expanded Edition)