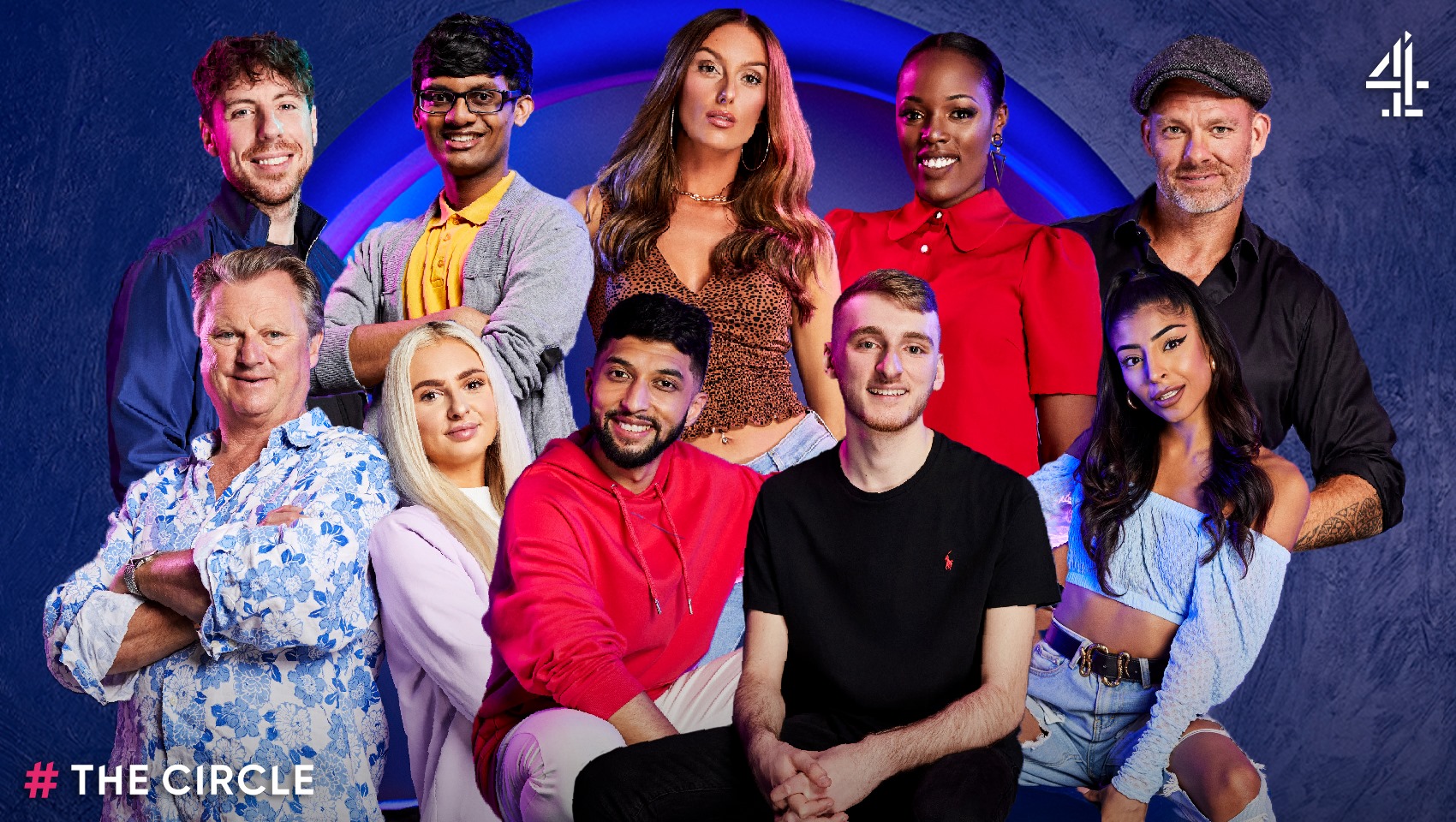 TV Editor Sian Allen is obsessed with reality TV show The Circle, arguing that it beats any school assembly on E-safety
'The Circle is actually a real life lesson to not speak to strangers on the Internet,' catfish Natalya – who's playing as action man Felix – remarks half-jokingly after a particularly hostile interaction with another catfish. But is The Circle just a glorified E-safety PSA? At first glance, it is easy to assume so. Marketed around the fact that "anyone can be anyone", The Circle sees players rate each other based solely on their interaction through 'The Circle,' a simulacrum of social media. With a healthy mix of both real people and catfish, the players compete to win £100,000 in a show that's basically Big Brother meets Black Mirror.
I have to admit, I'm a relatively fresh Circle convert. I was intrigued after our interview with former contestant Tim Wilson and needed a new light-hearted show to watch with my housemates. To my surprise, the recent third series of The Circle managed to complete reel me in – because, for the first time, I felt like I was watching a reality TV show that I could actually relate to.
Hear me out – I've never spent three weeks in a gorgeous villa in Majorca surrounded by the most beautiful people you've ever seen in your entire life. I've never done drag or swapped wives. However, much like everyone else, I have recently spent quite a long time being isolated in a small living space with basically all my social interaction happening online. At a time where our weekly screen time totals are all embarrassingly high, The Circle feels more relevant than ever in the way it uniquely scrutinizes the relationship between social media and performance.
The Circle does this because it specifically relies on its players actively performing a persona, whether they're playing as themselves or as someone else. The hyperreality of reality TV – and its often tragic consequences – is a frequent topic of discussion these days. Reality TV capitalises on the fact that it blurs lines between real people and the personas that they are performing. It is all too easy to forget that the show you are watching is purposefully edited and narrativized just like any fictional series.
But because The Circle puts its players in a controlled environment where they can only communicate with one another via text, it purposefully draws your attention to the way people perform online when coveting popularity. And of course, we can all relate to The Circle – because as a generation that's grown up on the internet, we're used to performing all the time.
Take the agony of trying to come up with a unique and funny bio for your Instagram that effortlessly sums you up in just a few words. The stress of picking the perfect caption for the perfect selfie. The players feel that same stress as they try to prove themselves worthy of £100,000 via their limited profile and time to chat. They make sure to use the same emojis or have a consistent messaging style to make themselves stand out. We do those things even when there isn't £100k at stake. Especially in a post-COVID world, when almost every aspect of our lives are being lived online, having the perfect social media presence and your very own unique brand seems more important than ever.
It's all a bit dystopian, hence the Black Mirror vibes when the players rate others strategically or deliberately stir the pot in anonymous games. It's juicy, compelling drama – and it's also a dangerous reminder of how anonymity online so often comes hand in hand with a lack of accountability. It's telling that the official Circle social media had to issue a statement reminding users that players are 'real people' as a result of abuse targeted towards those real people online. This is a somewhat sinister reminder of how the blurred line between reality and performance makes great entertainment – and has serious consequences.
So, The Circle is more about performance than E-safety, although that's not to say it doesn't have a certain 'stranger danger' flavour as the players try to hunt down suspected catfish. The show is definitely a more effective E-safety PSA than those cheesy old YouTube videos that used to get shown in school assemblies. It provides a fascinating insight into how we think about performance as it pits the 'genuine' players against the catfish, who are treated as deceiving by default.
What makes the series more compelling than those school assemblies, though, is when it shows how it is possible to make genuine connections virtually. A heartfelt conversation between two players about why they are taking part is very much real, even if one of the players is pretending to be a 63-year-old man. The Circle acknowledges that while it's all too easy to be deceived, genuine connection is very much possible online. This is an important bit of extra nuance that prevents the show's core philosophy from being too reductive or simple.
Most of us know to be wary of how we speak and who we speak to online. The Circle confronts us with a less obvious and more disconcerting truth – that our terminally online lives are encouraging us to constantly perform a version of ourselves that is near impossible to maintain. But the moral of The Circle isn't 'technology bad, outside good,' as so many of those cringe-worthy outdated PSA's always seemed to conclude. The series accepts that our reality is simply more virtual now and helps us navigate what that might mean.
Ultimately, The Circle presents a surprisingly accurate microcosm of what it's like to live most of your life logged on, especially as the world still recovers from a pandemic. It's a highly entertaining popularity contest that pushes you to think about how you use social media without sounding preachy or without quickly turning bleak. It's not easy to find a show that is both fun to watch and a thought-provoking E-safety PSA. For that reason, when it comes to slightly dystopian social experiments, The Circle ranks first place.
---
Want to read more about pressing issues facing the TV industry? We've got you covered:
TV Interviews: How Much Privacy Can Celebrities Expect
Love Island and the Dangers of Reality TV