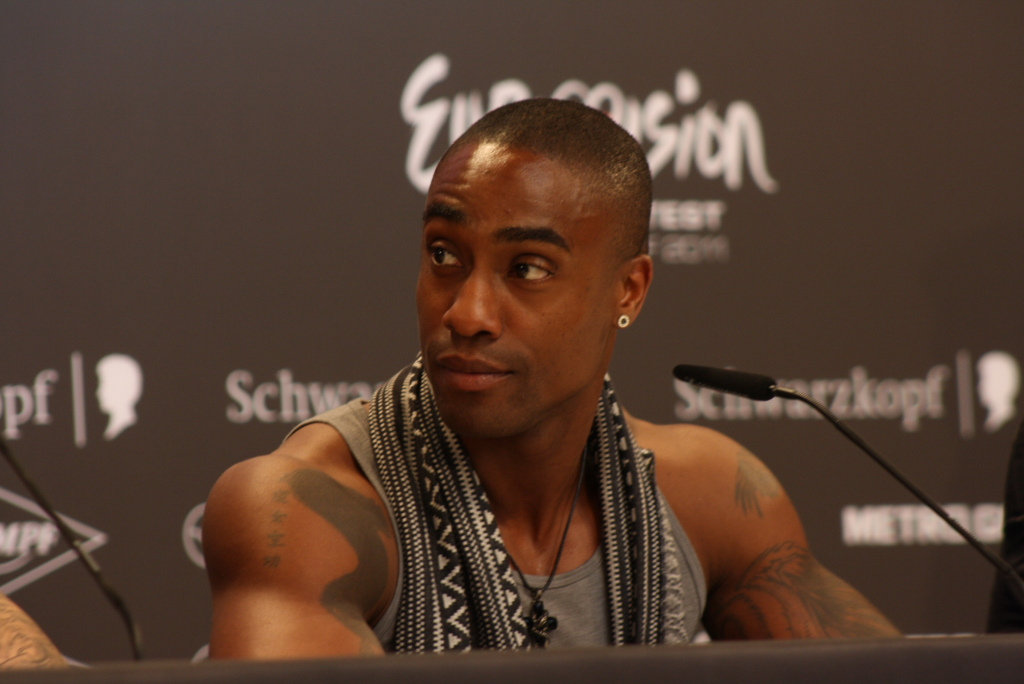 Music Critic Aimee Sargeant discusses five songs that have had an influence on her and have become a soundtrack to her life
Music is something that has shaped my life in a massive way. Without it, I definitely would not be who I am today. Music has always been present within my life in some shape or form. That can be either performing, listening or studying and researching it. It has been something that has kept me grounded when I needed it to. Picking five tracks that represent and soundtrack my life is definitely a tough task as there is an abundance of choices. However, I think I have managed to streamline it down to the most important tracks in my life. Some are just easy to listen to and others have memories but I think that all of them have made me in some form.
---
The sound of my childhood: Simon Webbe – 'No Worries'
For some reason, I always remember this song from when I was little. It came out in 2005 when I was three. My Mum always used to play it and it has stuck with me. Simon Webbe's voice is relaxing and recently I rediscovered it when thinking about what I used to listen to. The lyrics are very meaningful to me, it picks me up when I am beginning to feel down. The lyrics, 'Someday soon you'll be alright/ (I just know your life's gonna change)/ Turn the other way, turn the other way/ Feels like luck is on your side,' are so uplifting, and I now understand what he means. Everybody goes through challenges but change happens and it gets better eventually. Sometimes you just need someone to lean on for a while.
The song that made me want to play piano: Frédéric Chopin – 'Waltz in D-flat major, Op. 64, No. 1, Valse du petit chien' (also known as the Minute Waltz) 

 
I remember my Mum taking me to my first piano lesson as I was interested in learning to play. My piano teacher played this song to me when I sat down by her at the piano. It was from that point that I was like, 'I want to do that, I really want to do that.' So, this classic has stuck with me and it reminds me why I ever learnt the piano in the first place: the beauty and elegance of the notes. Chopin's composition of this little tune made me fall in love with classical music and instruments, it was what eventually led me to learn and try about eight other instruments so I could see music from every point of view. It also gave me something to think about and something to do. The piano was something that was always there for me whenever I needed to just get away and take my mind off things. This tune perfectly encapsulates the exquisiteness of music for me. 
A song that reminds me of home: Duran Duran – 'The Reflex'
My Dad really likes Duran Duran, and as a very controversial statement, I did not. I did not like when it came on in the car, much to his dismay. However, it has only took me 18 years, but I actually have come to realise, even through my stubbornness, that they are very good. I now listen to them in the car, just like my Dad does. 'The Reflex' is one of those songs that you can have on repeat and continuously listen to, and it now reminds me of my Dad singing along like there is no tomorrow at all. So, when I am away at university it reminds me of being at home again listening to the singing from in the car.
First concert that I ever went to: Katy Perry – 'This Is How We Do'
I went to see Katy Perry live for the first time in 2013, just after she released her album Prism. I was in Year Seven at the time. The concert was in London at the O2 Arena, which was one of the best experiences of my life. It was massive and it is very easy to say that Katy Perry is a born performer. She played all of her greatest hits from previous albums and the new release at the time. The feeling of being there as an 11-year-old and completely screaming my little lungs off was incredible. I remember vividly the track 'This Is How We Do,' due to the bright stage aesthetic and all her clothes had smiley faces on them. Her fun, dancey songs paired with her absolutely bright colour palette and exhilarating fashion choices is definitely something that has stuck with me.  I never, particularly, dress bland and my wardrobe is full of colours, which is probably something I can attribute to Katy Perry. Since then, I have seen her again live when she released 'Witness' and I had just finished my GCSEs, and if she ever went on tour again, I would go again. She is a true performer.
A song that made me fall in love with different music genres: Twenty One Pilots – 'Tear In My Heart'
I remember when Blurryface by Twenty One Pilots came out in 2015, I was 13 at the time and I remember asking my parents to buy me the album. It really opened my eyes to alternative music as a genre. Twenty One Pilots definitely made up my teenage years and I still listen to the album Blurryface to this day. So, it was very hard to just pick one song from the album that I love, as I love and can vibe to them all. What I liked about Twenty One Pilots is you cannot pigeonhole them into a specific genre – they are so transferable to any genre. However, 'Tear In My Heart' is one I find myself always gravitating towards. Within this song, I find the lyrics very comical and relatable in the bridge, 'You fell asleep in my/ Car I drove the whole time/ But that's okay I'll just avoid the holes so you sleep fine. / I'm driving here I sit/ Cursing my government/ For not using my taxes to fill holes with more cement.' I think everyone can find this relatable with the number of potholes that are around within the UK.
---
You Might Also Like
5 Tracks That Got Me Through 2020: Sharlz Peters
Redbrick Music's Ultimate Love and Breakup Songs
5 Tracks That Got Me Through 2020: Lauren Ramsden