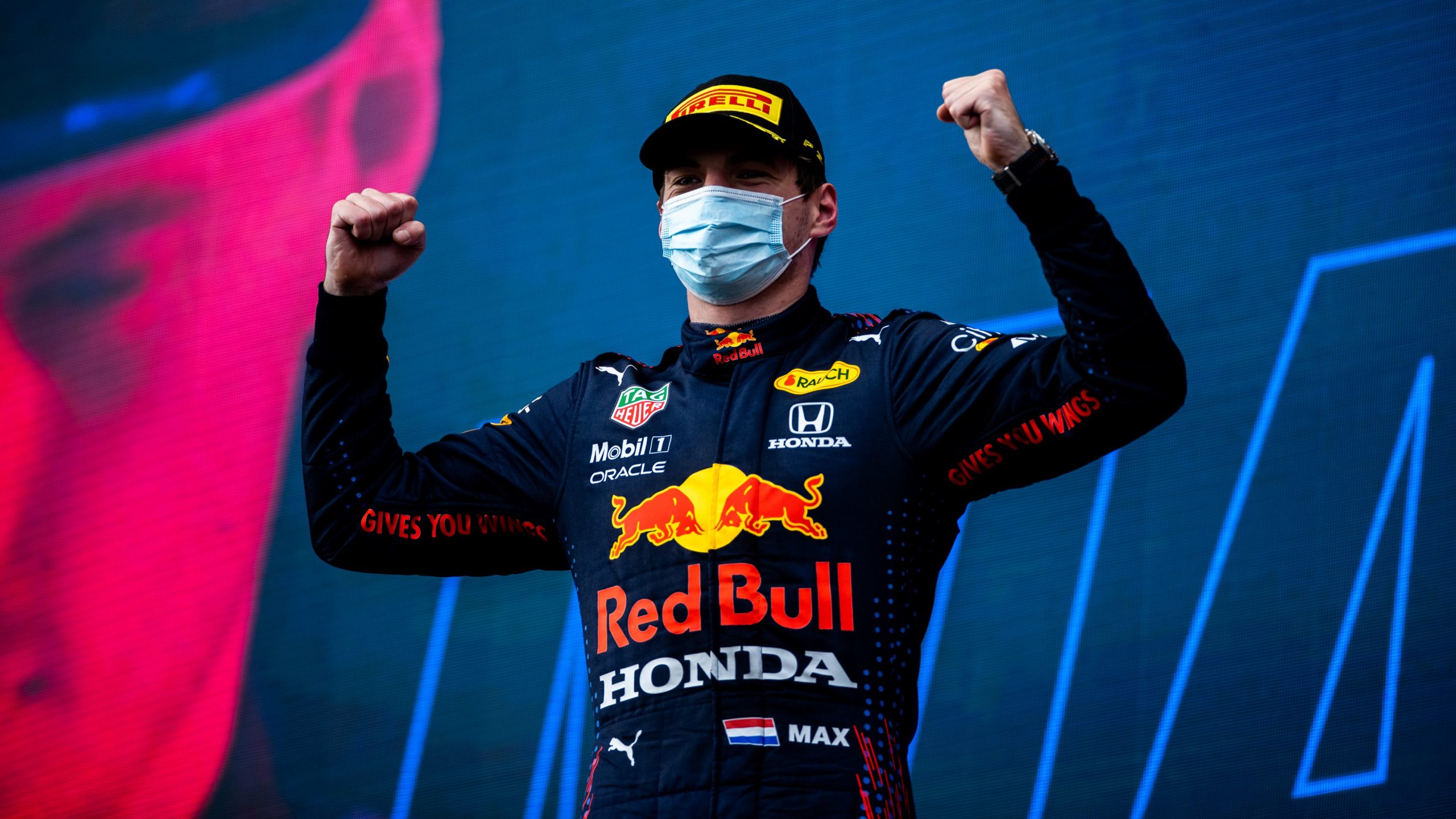 Sports Writer Francesca Herring gives an insight into Max Verstappen's racing career so far
The 2021 Formula One season finished on the 12th of December 2021 at the Abu Dhabi Grand Prix, with a nail-biting, yet controversial lap that saw Redbull's Max Verstappen win the championship over Mercedes' Lewis Hamilton. With equal points with Verstappen prior to the race, Hamilton was hoping to take his 8th World Championship win and beat the record of most World Championship wins, which is currently also held by Michael Schumacher. Verstappen has been making waves in Formula One since his first appearance in 2014, so where did it all begin for the new World Champion? 
Verstappen comes from a family with a long association with Formula One, his father is Jos Verstappen, a former 1994 Formula One driver. With his father's influence, Verstappen has been karting since the age of four, winning several Minimax championships. In 2014, after racing in the Florida Winter Series and Formula 3 during that year, Verstappen was impressively offered a place on the Red Bull Junior Team, a team that has produced several other successful F1 drivers who raced alongside Verstappen in Abu Dhabi, such as Aston Martin's Sebastian Vettel and McLaren's Daniel Ricciardo. It was clear from 2014 that Verstappen would clearly be a force to be reckoned with. 
His seasons from 2015-2020 saw Verstappen place 12th, 5th, 6th, 4th, 3rd and 3rd again, consecutively. It is clear from Verstappen's standings in the World Championships that his potential to become a world champion was going to come to fruition sooner or later, and it just so happened that his 2021 season would be the year he achieved his dream. Verstappen's 2021 season was very successful, but it was not always plain sailing. 
Verstappen's 2021 season was a rollercoaster to say the least. But as his chance at becoming World Champion drew closer, many saw Verstappen change. Known previously for his humorous, yet sometimes immature interviewing and driving style, the 2021 season showed Verstappen's calm, cool and collected style, one that many people see in his rival Lewis Hamilton. The season opener, the Bahrain Grand Prix, saw Max begin in P1 as polesitter, but ultimately finish second to Mercedes' Lewis Hamilton. Right from the start of the 2021 season, everyone watching F1 knew that Hamilton had a challenge in Verstappen. 
The rivalry between this pair carried on after Bahrain, and into the second race of the season at the Emilia Romagna Grand Prix, which was Verstappen's first win of the season, which became undermined in the media after the focus went to Hamilton, who placed second after recovering from a minor shunt during the race. The rivalry between the two was a central part of the Silverstone Grand Prix, when Hamilton received a penalty after an incident between him and Verstappen resulted in Verstappen coming off the track and retiring his car. While Silverstone ended in P1 for Hamilton, it ended up in hospital for Verstappen. A further incident between the pair at the Monza Grand Prix saw both having to retire their cars, with McLaren's Ricciardo winning. 
2021 was the first season in which Verstappen was in a car that could compete against the likes of Mercedes, but this didn't come without problems for him. As Verstappen dominated the Azerbaijan Grand Prix in P1, his car had a tire failure which meant he ended up in P18, not even finishing the race. After Valtteri Bottas lost downforce in the Hungary Grand Prix causing a large car pile-up, Verstappen's race was ruined after his car received a hefty amount of bodywork damage, and he placed 9th. 
Going into the 2022 season as the first-time defending World Champion is bound to put some pressure on Verstappen, that, and the new regulations being imposed on the current cars in F1 which include, but aren't limited to, a re-design to promote better racing, a return to wheel covers, and sustainable fuel. It will be interesting to see how Verstappen carries himself during the 2022 season, but there's no doubt that the new World Champion will continue to dominate. 
---
Like this? Check out more from Redbrick Sport:
FIFA World Cup Qualifiers Preview
Birmingham City vs Reading FC Match Report