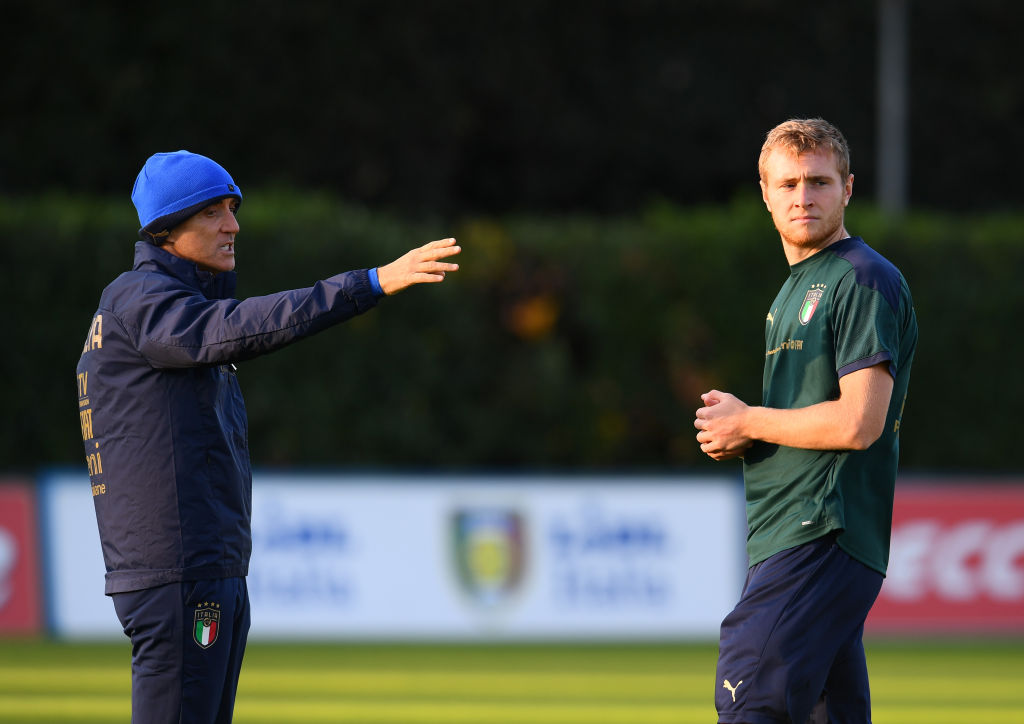 Sports writer Erin Perry previews the upcoming football international break, as well as exploring the dynamics within the FIFA World Cup qualifying groups
The last international break of the calendar year is just around the corner with a host of exciting fixtures between Europe's footballing nations. Naturally, our attention will be focused on seeing who will qualify for next year's FIFA World Cup, who will be granted a second chance with a place in March's playoffs, and who will miss out on a place at the world's most prestigious competition.
Qualification works to whittle down 55 footballing nations into 13 UEFA representatives at the tournament. Nations are placed into 10 groups of five or six, playing each other once home and away. The 10 group winners will qualify automatically, with the final three places available in a playoff system to the 10 group runners-up. Those runners-up will be joined by the two best-ranked teams from the UEFA Nations League who did not manage to qualify or finish second in their group.
As things stand, only Denmark and Germany have managed to qualify as group winners before the final matchdays, with the former managing a perfect campaign. Since their emotive EURO 2020 campaign, the Danes have been a strong footballing force. Having won every game of their qualifying campaign without conceding a goal, it would be stupid to not consider them as contenders at next year's finals, if they keep up this impressive run of form.
Germany have done similarly well and have dominated their group by winning all but one of their games. With the departure of long-serving coach Joachim Löw in the summer, the international giants will be looking to return to the top under former Bayern Munich coach Hansi Flick. If so, Qatar 2022 could be the perfect time for the Germans to remind the world of how good they can be after two underwhelming tournaments.
Elsewhere in Europe and automatic qualification will come down to the final matchdays for many teams, including England, France, Italy, Spain and Portugal.
In typical English fashion, qualification has been made much harder than it needed to be thanks to draws against Poland and Hungary in September and October, respectively. The Three Lions shouldn't have too much to worry about as their remaining fixtures are against San Marino and Albania, but personally, I can never completely relax when it comes to England and tournaments.
Across the Channel, Les Bleus have also made qualifying trickier, as one would expect them to breeze through their group. With draws against Ukraine and Bosnia-Herzegovina, the French are still in pole position to qualify automatically, but their place will also come down to results on the final matchdays. Despite beating Spain to the 2021 Nations League title, it could be argued that the French have underperformed this year and struggled to live up to the expectations their extremely talented squad creates. Their journey at the World Cup next year will be a very interesting one to watch.
Italy, Spain and Portugal all find themselves in two-horse races in their groups. In Group C, EURO 2020 winners Italy sit on equal points (14) with Switzerland, while Spain sit two points below Group B leaders Sweden, which could spark warning bells for the Iberian giants, but Spain can never truly be counted out. Across the border, Portugal sit below Serbia in Group A but do have a game in hand, and the seemingly unstoppable Cristiano Ronaldo who is in the habit of winning games for his team at the moment.
Whichever way it goes, the race for automatic qualification between these teams promises some exciting football action across the international break.
When considering the teams who should secure play-off positions, supporters of both Scotland and Wales should be optimistic. Scotland have managed to win four games in a row and only have to pick up a win against Moldova in order to secure second place in Group F. Wales currently sit in third in Group E and have little hope of catching group leaders Belgium to automatic qualification, but they can pip the Czech Republic to second place if they perform well in upcoming games. If not, there is an alternative route. Wales's success in their Nations League group makes them the fifth best-ranked side, behind France, Spain, Italy and Belgium. As these teams should all qualify, this allows Wales to make the play-offs through this pathway.
Other teams, such as Romania, The Netherlands, Poland, Croatia, Russia and Norway, having all secured decent point tallies, should find themselves with at least a play-off position by the end of the final matchday, providing somewhat of an idea of what Europe's representation at the World Cup should look like. It would be criminal to not provide players such as Netherlands' Memphis Depay (qualification's leader in goals and assists) and Norway's Erling Haaland a shot at making football's biggest stage, so the November internationals are a must-watch.
The international break runs from the 11th-16th of November. It can be disruptive to league football, but it is hard to pass up the opportunity to see how other nations' teams are progressing and, perhaps, gain an insight into how things may pan out in Qatar next year.
---
Like this? Check out more from Redbrick Sport:
Birmingham City vs Reading FC Match Report