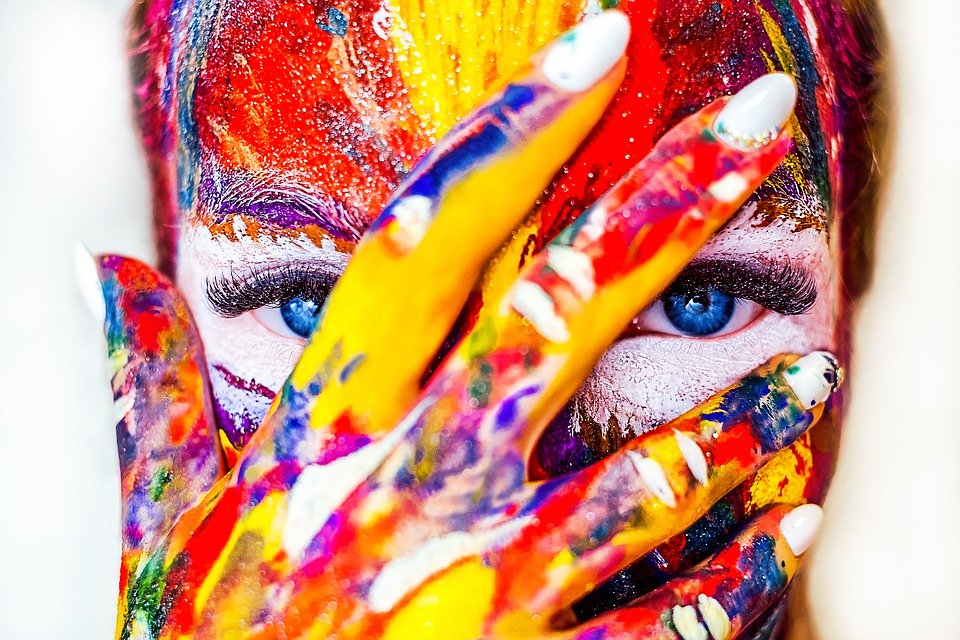 Life&Style's Olivia Fleming discusses the skill and talent behind makeup artistry and why it should be considered an art form
First of all let's get one thing straight; makeup is not a mask. It is an expression of creativity and beauty. Some wear makeup for themselves, and others wear makeup to impress somebody else. These are both valid reasons and do not devalue the appearance of a bare face. Sadly this sentiment is not always shared by others. It is often thought of as a tool for the vain: a signifier of artificiality and of a reliance on the superficial. The idea of 'taking them swimming on the first date' exemplifies this negative attitude towards those that wear a lot of makeup. It is seen by some as a way of lying about one's true appearance, or 'catfishing', instead of appreciated as the skilful talent it is.
Not only does makeup take a steady and skilled hand to apply, it also takes a creative eye and imaginative mind. An artist must be able to colour match foundation and balance out uneven skin tones which takes an eye for colour and shade. They must also find colours that compliment the undertones of their skin, whether warm or cool, and hues and shades that work well together on the face.
Additionally, a lot of make up work requires extreme precision, for example applying winged eyeliner or lip liner, not to mention the intricacies and artistry needed for large scale visual or graphic makeup looks. These larger scale designs can take hours to create and often involve aspects of illusion. This in itself is an amazing feat as the face has many uneven dips and contours, so a high level of attention must be paid in order to create a flat surface illusion.
Furthermore, makeup is used heavily in the entertainment industry. Fantasy characters from our wildest dreams are created using paint and prosthetics. This takes a high level of creativity to pull off as well as agile fingers to craft and attach unorthodox shapes. Not only that, but makeup is worn by almost everyone that must appear under set or stage lights in order to avoid looking washed out. Making it look as though someone is not wearing makeup, yet still defining their key features, is a totally different and difficult task.
But it is not just the skill and difficulty of makeup as a craft that makes it an art form worthy of complete respect, it is its scope for emotion and expressionism. Some artists use makeup as a form of escapism, a way to transform themselves and separate themselves from their everyday lives. Makeup can also be a way to channel emotion and stress, in the same way someone might go for a jog or play the piano. Steph, a contestant on series 1 of BBC3's Glow Up spoke candidly about her struggles after being injured in a car accident: 'Makeup got me out of bed […] It brought me out of my darkest days'. This demonstrates how makeup can be an outlet for emotion. It can be more than just an artistic hobby, instead becoming a tool for self-expression or healing, and a source of strength.
I hope above I have offered a persuasive, albeit brief, argument as to why makeup deserves to be seen as a respected art form. I believe its superficial reputation stems from the fact that it is a highly feminine craft. Society has a habit of degrading and belittling things women enjoy, be this literature, film or even coffee preferences. This ingrained societal misogyny is a discussion for another day, but does offer an insight into the reasons behind the snobbery that makeup wearers and artists are often confronted with. However, our world is slowly growing more open-minded and accepting, with perceptions of beauty and gender becoming far more fluid. This can only help to widen the scope of such a versatile art form, and its increasing recognition across social media and on television shows like BBC3's Glow Up provides hope that makeup artistry will soon gain the appreciation it deserves.
Liked this article? Check out more from Life&Style:
Megan Markle Speaks Up for Girl Up
Men As Feminists: Bringing Up Boys
The Visuals that Elevated the Video: Fashion in Music Videos