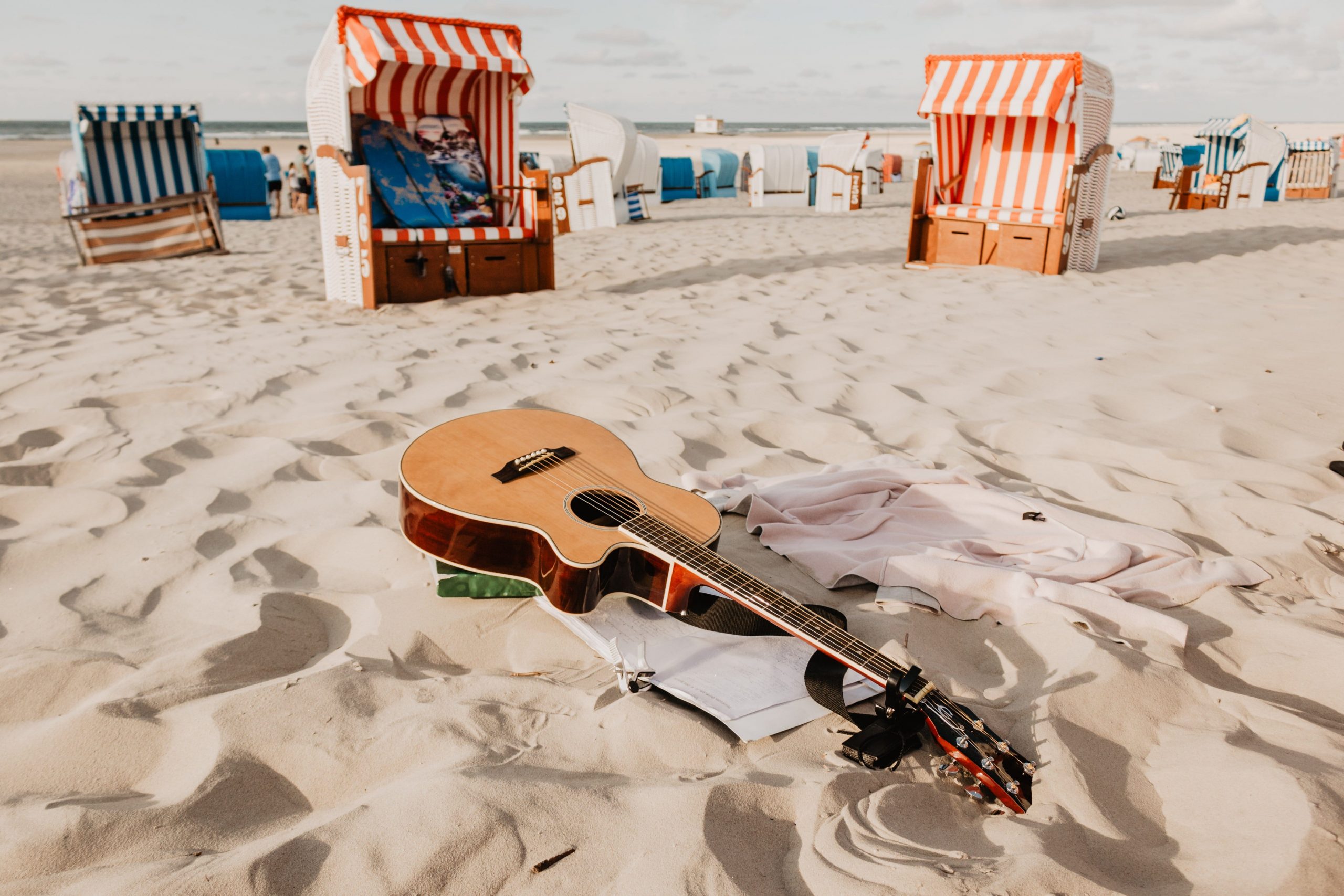 Music Critics sum up their favourite summery songs to listen to come rain or shine
Halima Ahad: 'Music for a Sushi Restaurant' – Harry Styles
'Music for a Sushi Restaurant' tells the story of making sushi whilst also wanting a relationship with your significant other. The song is influenced by 70s music, particularly 70s pop, jazz and rock. It is an easy track to get up and dance to with its carefree vibes and summery feel.
The singer spoke of inspiration behind the track coincidentally being in a sushi restaurant itself: "I was in a sushi restaurant in Los Angeles with my producer and one of our songs came on from the last album" he said, before revealing that he thought it was "really strange music for a sushi restaurant". He continues by saying "And then I was like – that would be a really fun album title, but then as the song started being made I kind of just set on 'Music for a Sushi Restaurant'." 
Whilst the song has a summery feel, Styles is no stranger for using food as inspiration for his songs, not forgetting the infamous single 'Watermelon Sugar' from his sophomore album Fine Line. The song mingles various different genres together, such as smooth jazz with the blaring horns and funky 7os pop with techno undertones. The subliminal lyrics liken Styles' crush to food such as 'Green eyes, fried rice, I could cook an egg on you' which figuratively refers to the hot outside temperature but instead the singer is referring to their crush's 'hot' looks.
Georgia Brooks: 'Folding Chair' – Regina Spektor
This outwardly upbeat song screams summer to me for many reasons – the fact that my friend introduced it to me on a summer road trip and the subsequent memories that I've attached to it. The images of a deckchair, the beach, the sand, blue skies and the dreaminess of the lyrics seem to capture sunny days.
Spektor sings of sitting on a beach, feet buried in the warm sand, and her imaginings of a relationship that she's envisaging – whether it is a dream, an early reality or something that is now in the past is unknown. From the opening piano chords that seem almost childish in their simplicity, there is a nostalgic feeling to Spektor's lyrics and music, which capture the myriad of feelings associated with that seemingly endless freedom of the holidays. 
Despite the somewhat wistful lyrics, this song makes me happy. It convinces me that Spektor's image of romance is really the perfect summer: 'Come and open up your folding chair next to me' suggests that summer is a time for chats on the beach in the sun and dreaming of the future. 'Folding Chair' dispels the anxieties of living or looking a certain way, instead focusing on the small things and encouraging us to slow life down a bit, even if only temporarily.
Lorcan Drury: 'High By The Beach' – Lana Del Rey
Lana Del Rey's discography just screams summer: from the hit single 'Summertime Sadness' to the hip-hop laced 'Summer Bummer', summer is a recurring theme. Of course, in classic Lana fashion, each track emotes the more melancholic side of a usually happy time. I distinctly remember listening to 'High By The Beach', the lead single from her third album Honeymoon, for the first time in summer so it will always evoke summer memories.
The track explores being stuck in a hopeless romance, wishing to be anywhere else but in the relationship. Lana croons 'All I wanna do is get high by the beach' over and over again, lusting to be transported to a place of tranquility and a state of bliss. The overall tone of the track is sensual and dreamy: from the hypnotic tone of Lana's voice to the soft trap beat instrumentals. My favourite part of the track is the spoken word outro: 'Anyone can start again / Not through love but through revenge / Through the fire, we're born again / Peace by vengeance brings the end'. It is so poetic, theatrical and truly connotes the beautiful destruction of a summer romance.
Watching the track's music video is essential to furthering the summer vibe of the song and adds an alternative meaning the track. Lana languidly lounging around her beach house emphasises the escapism and relaxation she yearns for. However, the threat of a helicopter hovering above reflects the inability for a celebrity, or anyone in this social media age, to truly unwind and enjoy the pleasures of summer.
Abi Kinsella: 'Seaside Rendezvous' – Queen
To my mind, there is no song in that evokes summer like Queen's 'Seaside Rendezvous'. This two minutes and twenty seconds of pure delight is nestled in the middle of the tour-de-force that is A Night at the Opera, Queen's fourth studio album and – yes – 'the one that's got Bo Rhap on it.' It lives in the familiar Queen-catalogue realm of tracks like 'Good Old Fashioned Lover Boy', 'Bring Back That Leroy Brown' and 'Killer Queen', which evoke a nostalgic music-hall setting. It is perhaps on the pastiche end of the spectrum of these tracks, but is no less enjoyable for it.
Some fun facts about the track to pull out at parties (presuming you go to the sorts of parties I do, where people talk about the history of Queen and probably metal detecting and topographical maps as well): there is an 'instrumental' section, beginning at 00:51, which contains no instruments. It is entirely Freddie Mercury and Roger Taylor's voices, aside from a tap-dance section which was created by Roger finger-dancing with thimbles on an elevated piece of metal. Freddie also plays jangle honky-tonk on the track, which I have no interest in googling because the image I have in my head (something like a miniature Ferris wheel with bicycle horns attached) is surely better than reality could ever be.
The track ends with Freddie cheekily asking, 'Give us a kiss?' which – in a stroke of genius – concludes Side A of the vinyl release. What better send of to an idyllic summer could there be?
Ben Oakden: 'Rain' – The Beatles
The Beatles recorded songs called 'Here Comes the Sun', 'I'll Follow the Sun', and 'Good Day Sunshine' so why would I pick 'Rain'? Well, when I think back to all my memories of British summers, I very rarely think of endless sunshine. Instead, I fondly recall running away from soggy beaches due to a sudden downpour, cooking barbecues under a giant umbrella, and travelling hundreds of miles for a soon-to-be rained off cricket match.
I have yet to hear a song that captures that spirit like 'Rain': the lyrics urge the listener to embrace life regardless of the weather. It also helps that 'Rain' is one of the Beatles finest psychedelic songs, despite never appearing on any studio album. The distorted guitars drone and ring, part of Lennon's vocal track is played in reverse, and Starr puts in perhaps the finest drum work of his career. The song is a fantastic period piece, containing subtle Indian influences that the Beatles popularised in Western pop music.
While the music is overtly psychedelic, the lyrics are a little more restrained, although the reference to 'a state of mind' is an early example of the far more abstract lyricism that would come to dominate during the scene during the upcoming Summer of Love. That said, the song's mostly simple lyrics are extremely effective, not only as a medium for the complexity of the sound, but also for conveying the truth about summers in this country – you are going to have to make the most of all-weather!
Hannah Vernon: 'Go Outside' – Viola Beach
I associate this song strongly with summer because it reminds me that the new season brings fresh opportunities and moments of happiness. It is particularly poignant to me when I recall days that do not feel like summer at all. The wish to 'go outside' is reflective of more melancholy days, both weather-wise and mentally, where it proves difficult to find a spark of any kind. It reminds me that, although going outside is not always as easy as it might appear, the outside world is always full of potential.
Viola Beach explore the idea of happiness not necessarily being a place, but a feeling to hold on to when life seems bleak. At heart, the lyrics are directed towards a specific love interest and romantic sentiments are prevalent throughout. This brings another layer to the song: in weaving a story about the possibility of love, there is yet further cause to celebrate the summertime.
Whether seen as motivation to explore summer's fresh horizons, to sing about a whimsical beach romance, or a ray of light in an otherwise cloudy sky, I think that Viola Beach have perfectly encapsulated the feeling of being trapped indoors and finding a reprieve when the sun comes out to shine once more.
---
Enjoyed this? You might also enjoy:
Reading Festival Preview: BBC Radio 1Xtra Stage
Reading Festival Preview: Main Stage East Line Up