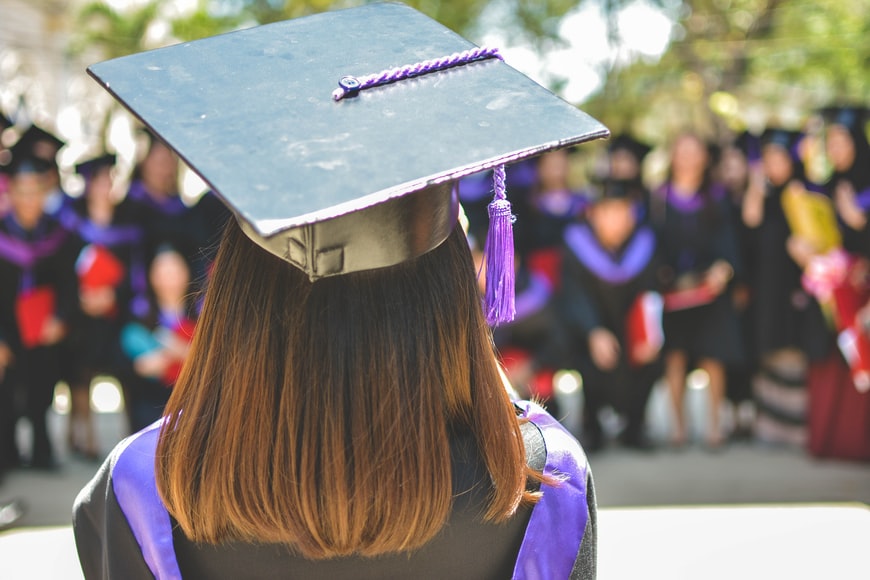 Comment Writer Jo Birch argues that although the government favours STEM degrees, those pursuing the arts are just as valuable to society
Whilst it can be argued that education is not political per se, partly due to the fact that it is seen as right – indeed Article 26 of the Universal Declaration of Human Rights, states that 'Everyone has the right to an education.' However, I would argue – using a description of politics advocated by the political scientist Adrian Leftwich in 'Chapter 7' of What is Politics: The Activity and its Study (Polity Press, 2004) – that it is because of the fact that education involves 'interactions,' decisions and compromises reached between people, that it is innately political. This in itself helps explain why the government would seek to impose its political will onto higher education – but it no less hides my anger and discontent at a government proposal that would limit the number of students onto certain art degrees in favour of STEM (Science, Technology, Engineering and Mathematics) courses – a move which is terrible and I believe should be immediately reversed by the government. 
This decision it seems, according to articles in the national press – is primarily economically driven a source told The Guardian that 'the Treasury is particularly obsessed with negative return in creative arts subjects.' However, this view obscures the fact that the arts form an integral part of society and our culture industry – including galleries such as the V&A and Tate Britain in London, and the Royal Shakespeare Theatre in Stratford-Upon-Avon, are world-leading and an enormous source of joy and enlightenment in society. On top of that, when I think of the UK, I cannot imagine the country without our culture – museums, art galleries, theatre, cinema, music, to name a few – so for the government to attempt to cut our culture and limit our creativity is baffling, incredibly short-sighted and an undermining of one of the things that make the UK stand out on the world stage. On top of this, our culture is a major tourism draw, which adds '£100.8 bn' a year to the economy – for England alone. To cut this then is to spectacularly undermine the economy, which the treasury should really want to avoid. 
Secondly, according to The Guardian, and reported in The Independent, the government is possibly trying to achieve this by raising A-Level minimum requirements for specific courses. It seems to be trying to ensure a STEM bias (according to the Department of Education) by starting 'free courses that will help them [working people] to rapidly upskill or retrain…  in sought-after STEM subjects.'. This, in itself smacks of almost ideologically-driven government planning, which is directly opposed to conservatism's core as the ideology wary of ideologies. It is also very discriminatory and highlights how the government is seeking to divide the UK rather than 'build back better' or 'level up.' To put it another way, not everyone – myself included (as I am studying History and Politics at UoB) – is able to study a STEM subject at university. Why then, should they be excluded from trying to better themselves through education and study a subject which they enjoy, simply because the jobs they may get after graduation are not as highly paid, but contribute enormously to the economy in other ways, chiefly its 'soft power' or 'brand?' A better educated populous, and a populous where more people can do a job they enjoy, is in my opinion, far more likely to be productive and sustainable, as people work better at jobs they enjoy, which will translate into better economic growth. 
Also, whilst there are many differences, both STEM and arts subjects repeatedly work together and are interlinked in such a way that you cannot have one without the other. For example, take the COP26 Climate Conference in Glasgow. This relies on science for producing data required for specific arguments and policies. However, the arts are also required, for example in designing interesting and eye-catching materials to help support the presentation of these new policies and pass key messages onto the public. On top of this, arts degrees provide people with communication skills, creativity, analytical skills, especially of people's arguments, all of which are essential to ensure that (in this case), COP26 is a success. 
Finally, attacking the arts as a subject area is also deeply divisive and frankly offensive to all of the people in the UK who are currently, seeking to study or have studied an arts degree at university. This is because it is disadvantaging arts degrees and creating a hierarchy dependent purely on one benefit that degrees offer, without considering, or even acknowledging, the many other benefits that degrees offer to society. This is firstly dangerous, as it could create some large skills gaps in the UK, which, like the current shortage of poultry workers, would require another U-turn which would highlight the lack of thought given by the government towards its own policy. It also makes me for one, feel that the government does not value the degree I (or fellow students on arts or arts-related courses) am studying, and makes me wonder whether the current government values the contribution I could make in the future to society, making me consider possibly moving to a more accepting country that values my contributions more. This in itself could cause huge skills shortages and public discontent and should be enough for the government to do what I think it should do, which is immediately abandon this discriminatory and self-destructive policy. 
---
Read More From Comment: