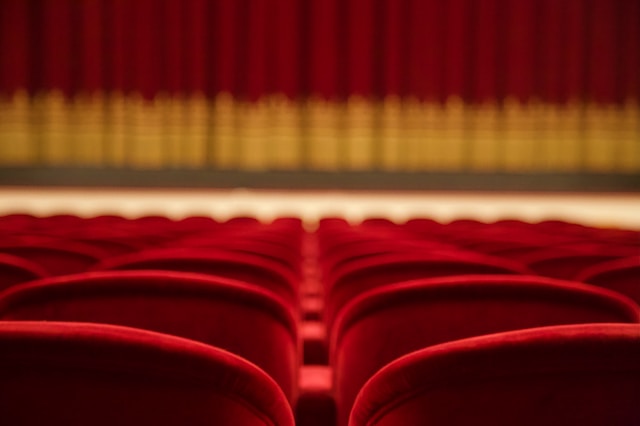 Culture Writer Pippa Kline reviews the National Theatre's production of Phaedra and finds it to show the Greek tragedy perfectly, especially with the hints back to Birmingham
Simon Stone's Phaedra reimagines the Greek myth of a dangerous affair between mother and stepson. The play follows politician Helen (Janet McTeer) and her encounters with her ex-lover's son. Soufiane (Assaad Bouab) has traveled from Morocco to find the woman who enchanted his father and caused the affair that rifted his family. Stone explores complex issues of ethnicity, identity, entitlement and desire throughout.
Staged inside a glass cube with bars lining the walls, an unsettling claustrophobia permeates the play. Set designer Chloe Lamford creates a surprisingly versatile set through this enclosed space. Communicating the proverb 'those in glass houses shouldn't throw stones', there is a constant feeling that the carefully constructed family is about to shatter. At the play's climax, wine glasses are thrown and we almost wonder if the glass walls will also break. The play opens to an affluent kitchen scene in which Helen, husband and children discuss the arrival of Soufiane. The following dinner party sees an increasingly tense atmosphere from the moment a flustered Helen suggests Soufiane looks just like his father, and remembers their passionate affair aloud. The stage begins to rotate as the evening becomes loosened with alcohol, revealing the bedroom at the back of the set. Stone traverses the boundary between public and private family life through this movement from kitchen to bedroom, communicating a disparity between the perfected family image and its true complex dynamics.
The introduction of the bedroom increases subtle eroticism between both Soufiane and Helen, and Soufiane and Helen's daughter Isolde (Mackenzie Davis). Stone's enclosed, glass staging creates a barrier, making the audience eager to access these characters yet never fully able to do so, and positioning us in a voyeuristic reception of familial and erotic intimacies.
Despite his absence, Helen's ex-lover (and Soufiane's father) is perhaps one of the most significant characters. At the beginning of the play the audience is plunged into darkness and haunting, classical music accompanies his voice in tapes he has left his son, in which he apologises in Arabic for his failures as English translation is projected. Having his dramatised voice as the first of the play mythologises the father – he becomes an almost godly figure. These recurrent recordings provide contrast and respite from the superficial world of London elitism and allow Stone to incorporate surrealism. The accompanying music becomes increasingly primal and almost unhinged as the central affair becomes more dangerous and all-consuming.
Both Soufiane and Helen try to regain part of the lost father and lover through their relationship, in a disturbingly incestuous combination of sex and death. At one point Helen calls Soufiane his father's name, and she acts both like lover and maternal figure. For Helen, existing in her privileged, white, political sphere, both father and son have offered passionate indulgence. She fetishises their ethnicity and the father is often referred to almost mockingly as her 'Moroccan lover'. For Helen, these affairs are tied to hedonism, but she always has her life of privilege to fall back on. Yet for Soufiane and his father this hedonism ultimately destroys them.
Birmingham is used as a secondary location within the play, where Soufiane lives. Condescending, joking comments are made about the city's appearance and its 'multiculturalism', and a subtle classism and racism is implied. Birmingham becomes the site of Soufiane and Helen's affair and just as Soufiane's ethnicity is fetishised, the city is similarly painted as taboo yet exciting. The third significant location within the play is Morocco; the country is synonymous with Helen's dead lover and is similarly fetishised as exotic and dangerously passionate. Interestingly, when we do finally travel to Morocco towards the end of the play husband Hugo (Paul Chahidi) suggests he expected it to be a desert, yet we are actually shown snow-covered mountains.
Stone perhaps uses this sentiment to reflect the fallacy of Western fetishisation and mythologising of the East and Africa as hot, passionate and wild. This final scene sees Helen trying desperately to escape the mountain by literally trying to claw her way out of the cube as it continuously rotates, communicating the out-of-control, claustrophobic situation she has created.
Stone's Phaedra becomes increasingly absurd and volatile throughout, with exceptionally emotional performance from Janet McTeer in particular. He explores unhealthy relationships on multiple levels, using this exploration to express important social criticism of white, upper-middle class entitlement and ego. Although straying far from classical tradition, Stone maintains tragic portrayal of the destructive power of intense passion and infatuation.
---
Enjoyed this? Read more from Redbrick Culture here!