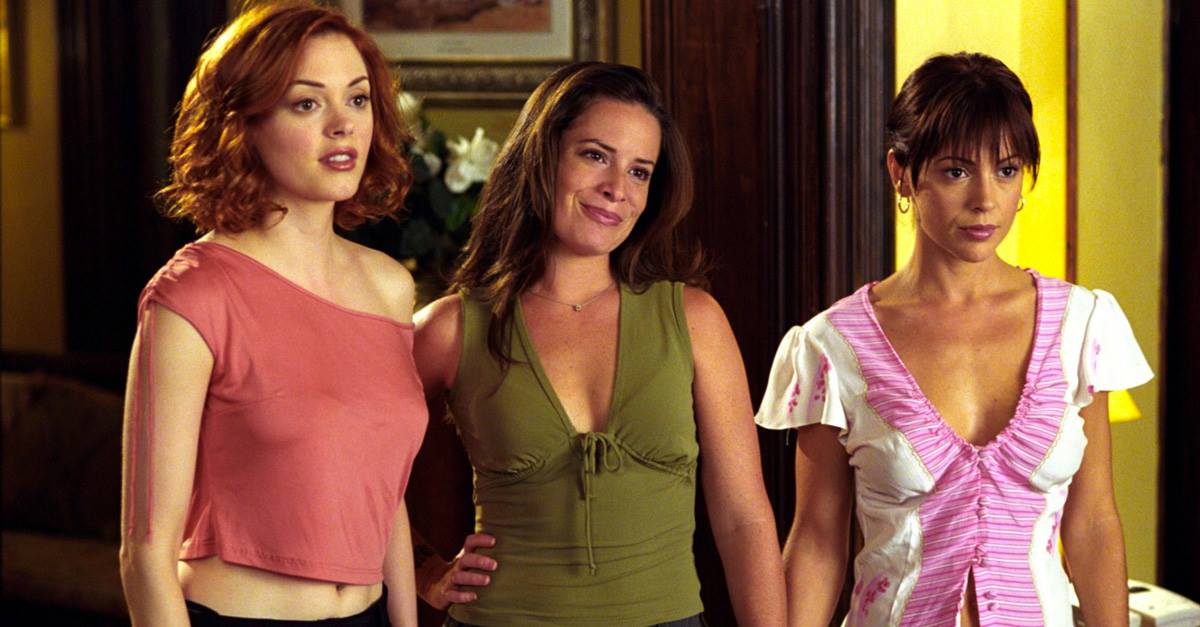 TV Writer Amie Kealy tells us why drama, suspense and sisterhood make Charmed one of the most spellbinding shows of the early noughties
Warning: This article contains spoilers for Charmed.
"The power of three will set us free." If you have never heard of Charmed, then something is significantly lacking from your life. Charmed was the ultimate 00s tv program for anyone in love with the supernatural and witchcraft, airing from 1998-2006, focusing on the lives of three sisters who, unbeknownst to them, are powerful witches.
The charm of the shows lies in the fact that it is all about sisterhood. Being from a family where I also have two sisters, the connection shared between Prue (Shannen Doherty), Piper (Holly Marie Combs) and Phoebe (Alyssa Milano), has always made me truly appreciate the bond we share. And as such, the power of three represents, at least to me, not just kick-ass powers, and the ability to defeat evil, but also the argumentative yet close-knit relationship between sisters that is incomparable to any other relationship.
The show is compelling for its multitude of evils, from banshees to warlocks to the ultimate evil: The Source. And the fact that one of the sisters falls in love with The Source of All Evil has always been a point of immeasurable pain for me when watching the show. But like any TV show concerned with the fight between good and evil, the sisters, the charmed ones, are aided in their quest by the likes of whitelighters (figures akin to angels with the most notable being Leo (Brian Krause)), leprechauns and even ghosts. The variety of characters and mythical creatures is what makes this show so entertaining to watch because each storyline is diverse and follows narratives that we are all too familiar with, such as pandora's box in the episode 'Little Box of Horrors', whilst adding twists and turns that leave us wanting more.
The tone and atmosphere of the series change significantly after season 3, which ends with the death of much-beloved Prue Halliwell, leaving the power of three significantly incomplete with only two sisters left. However, to combat the issue of an incomplete power of three, Paige Matthews (Rose McGowan) is introduced as Piper and Phoebe's half-whitelighter, half-witch, half-sister, adding to the show the chance to explore many other storylines. With the power of three at its height at the end of season 3, the death of one sister and the introduction of a new one allowed the show to shift the dynamic between the sisters, creating more opportunities for the other sisters to get their own major storylines, where Prue was previously the focal point.
Charmed has always been the pivotal supernatural, female-centred tv program, at least in my opinion, with WB even making a reboot of the series in 2018. So if you want drama, suspense, sisterhood and the supernatural all tied into one, Charmed is the series for you.
---
Check out more of our writer's favourite Throwback Shows here:
Throwback Shows: Gilmore Girls
Throwback Shows: Pretty Little Liars