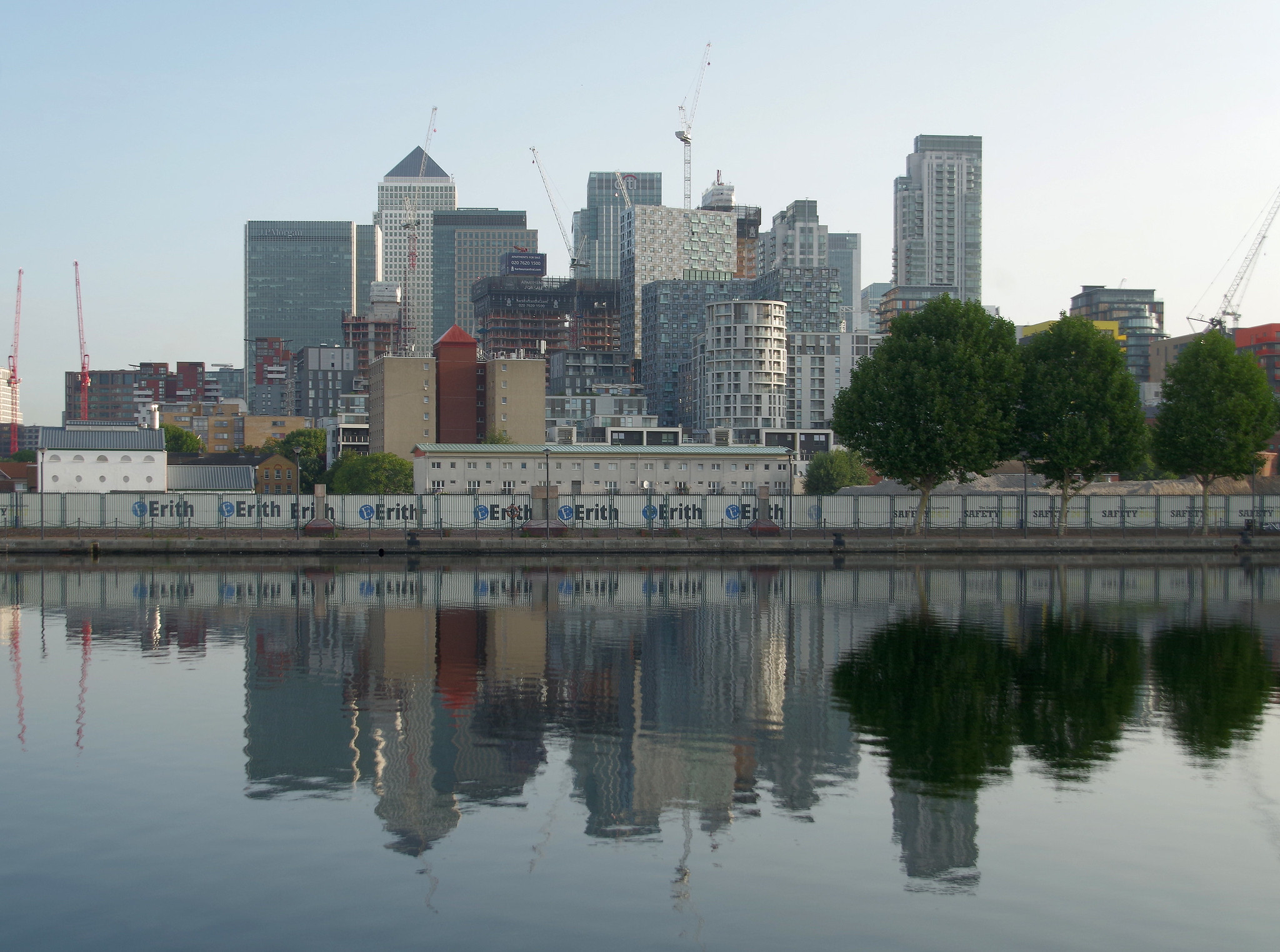 Comment Editor Abby Spreadborough considers Robert Jenrick's dubious involvement with a property developer in East London and the importance of affordable housing for deprived communities
Walking through London the other week as dusk fell over the city I could not help but notice how many seemingly empty luxury developments lined the Thames. In other towns and cities up and down the country the silhouettes of residents could be seen, but along the river there are few such signs of life. 
These glassy high-rises fitted with gyms and pools that seemingly nobody uses are home to some of the 22,000 empty apartments purchased by 'buy to leave' investors. With minimal affordable housing, let alone social housing, billionaire Richard Desmond's Westferry Printworks which made headlines this week is a likely contender for another desolate riverside development.
Westferry made headlines when recently released documents revealed that Secretary of State for Housing, Communities and Local Government Robert Jenrick was in close contact with Richard Desmond in the run up to the controversial development securing planning permission. Crucially, permission was obtained before community infrastructure levy added £40 million to the development's bill and another £106 million saving was made after the number of affordable houses on the development was cut by Jenrick, claims Labour. 
After pressure from the opposition to release text messages between himself and billionaire developer, Jenrick said what he had done was 'unlawful by reason of apparent bias.' Since the revelation, planning permission has been rescinded and Boris Johnson says the case is closed. But the case cannot be closed, not when the security of one of London's most deprived communities and the integrity of just and sustainable housing decisions is at stake.
Jenrick's seemingly dodgy dealings began when he and Desmond first encountered each other at a Conservative fundraiser dinner in late 2019. Papers show they were scheduled to meet on the following day after Desmond had shown the minister a video of the Westferry development in all its rectangular glory. But it would appear that Jenrick was aware of how this might look, texting the developer to say they should not meet as he did not want to appear to be 'under his influence.' 
Fast forward to January 2020 and the development successfully secured planning permission avoiding the pricey levy and with more apartments for wealthy buyers. Within just 12 days the Conservative party had received a donation of £12,000 from Desmond. Jenrick insists his decision was in no way swayed by this donation as he had no knowledge of it. Instead he states he was motivated by a desire to build 1500 of the million new homes pledged in the Conservative party manifesto. 
Now this all seems very convenient and has led many to call the scandal a 'cash for favours' incident. During a time when building trust with the public is more important than ever, the Conservatives seem to be doing more than ever to harm it. Home secretary Priti Patel was the latest to back Jenrick echoing the Prime Minister as she insisted the case was closed. This scandal is only the latest in Tory failings and blunders from PPE shortages to Track and Trace failure and Dominic Cummings' now infamous trip to Durham. 
I can only echo the sentiment of the shadow communities secretary: 'The housing secretary needs to explain these discrepancies as a matter of urgency: the public must be reassured that there is not one rule for the Conservatives and their wealthy donors and another rule for everyone else.' 
At a time when affordable housing in the capital is scarce and social housing building is at an all time low, the last thing Londoners need is another extortionate, empty shiny box in the sky, let alone a housing minister who has been accused of failing to be transparent and seemingly sacrifices the wellbeing of the community to save a billionaire a bit of cash.
On its website, Westferry Printworks is described as 'a vibrant new waterfront neighbourhood for London, just minutes from Canary Wharf… with a sense of neighbourhood at its heart.' But in light of its developers dodging both affordable housing – which would prevent existing residents being priced out of the borough – and a levy to support vital local services, these descriptors come across as hollow property buzzwords. 
In 2017 over 18,000 households in Tower Hamlets were in the housing waiting list, making in the second longest list in London. Additionally, the borough had a housing target of 5,500 affordable homes, a 1000 of which would be new council homes in a four year period. The Westferry development largely does not cater for these needs and I fear it will only add to the 22,000 empty homes in London brought as investments as opposed to homes.
For now it remains a large empty lot and we can only urge and lobby MPs and ministers to make responsible, sustainable and transparent housing developments for the good of communities not billionaires. 
---
More from Comment:
Could the Black Lives Matter Movement Ruin Trump's Chances of Re-Election?
Boris Johnson's Lockdown Approach: Wealth over Health