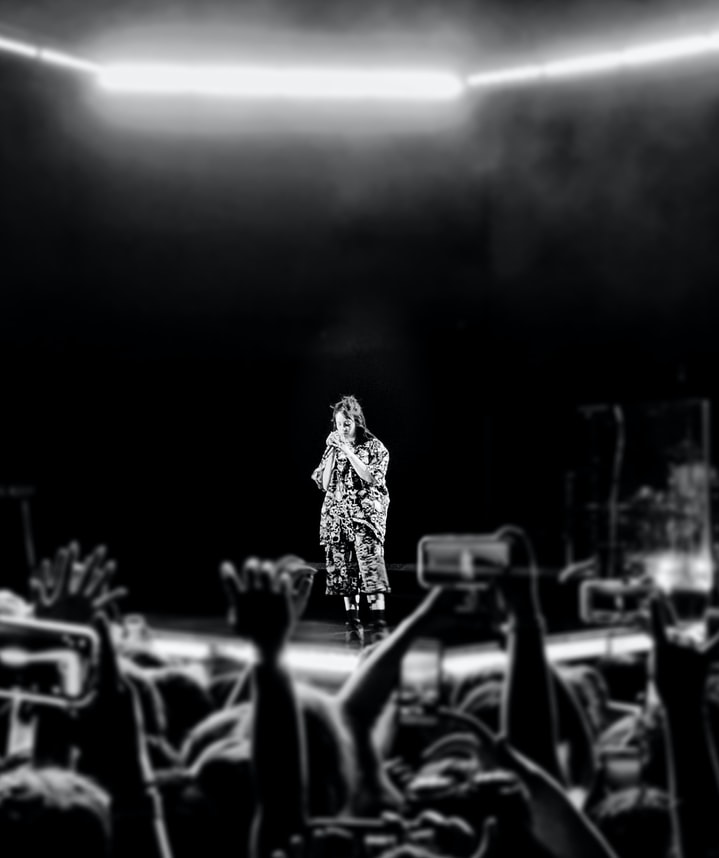 Travel Editor Katie Norris analyses a new approach to sustainability from 'Bad Guy' and 'Bury a Friend' singer Billie Eilish
Billie Eilish is taking a stand against climate change by trying to make her upcoming world tour Where Do We Go? 'as green as possible,' just like her hair. Celebrities such as Kim Kardashian are branded 'hypocritical' for tweeting about climate change whilst making unnecessary trips on private jets, providing a contradictory message on their platforms. This contradiction openly flouts Greta Thunberg's words 'the bigger your carbon footprint, the bigger your moral duty,' instead of creating an image of having ethical values without accountability. 
The celebrity lifestyle has been associated with a substantial contribution to climate change, with celebrities dubbed 'super-emitters' having carbon footprints up to 300 times that of the average person, Paris Hilton producing up to an estimated 10,000 times more emissions from flying than the average person alone. The negative impacts of this lifestyle are not only restricted to the flying itself, but the representation of this luxury on social media as desirable, creating an elite image to be aspired to. 
Therefore, Billie Eilish's words of action come as a breath of fresh air into this responsibility-free lifestyle, consciously using her worldwide platform to spread awareness about the importance of climate change. She revealed her new plans on US talk show Jimmy Fallon, describing how she will be collaborating with the organisation Reverb to achieve this, a non-profit aimed at reducing concert and tour footprints. Plastic straws will be banned, fans bringing their own water bottles to fill up at water stations offered, and recycle bins (often overlooked at music venues) will accompany normal waste bins. These small changes will make a big impact when spread out across 55 shows and 23 countries, especially as the venues are large, including a performance at the 'World's Most Famous Arena' Madison Square Garden. 
A large part of rethinking the hypocritical thinking espoused by Billie's celebrity counterparts is to claim responsibility and use their platforms where they can't necessarily reduce their travel carbon footprint. To encourage this rethinking, each show will have an 'Eco-Village' stationed in order to offer fans more information on how to make a positive impact on reducing climate change. By combining education with the actions she can make at shows, Billie Eilish is taking her moral duty and her large platform only enables this. Her initial Jimmy Fallon appearance came out alongside a video shared on Instagram entitled 'Our House Is On Fire,' referencing Greta Thunberg's famous speech. In this video, Billie Eilish, alongside the actor Woody Harrelson, speaks about the damage created by climate change and how 'cutting out meat and dairy from your diet and reducing plastic use' can help this damage. 
The video has since been viewed 4.8 million times, and is working against the perception of luxuries such as air travel as a necessity to the celebrity experience. Rethinking the way we view air travel, especially in an age of social media that celebrates such luxuries, is essential, and Billie Eilish's compensation for hers is the first step, hopefully, amongst other celebrity 'super-emitters" to use her 'moral duty.' 
Editor's note: This article was first published in Redbrick issue 1517 on Friday 20th March. 
---
More about Billie Eilish: 
Billie Eilish and the battle against sexualisation
Billie Eilish and the climate crisis