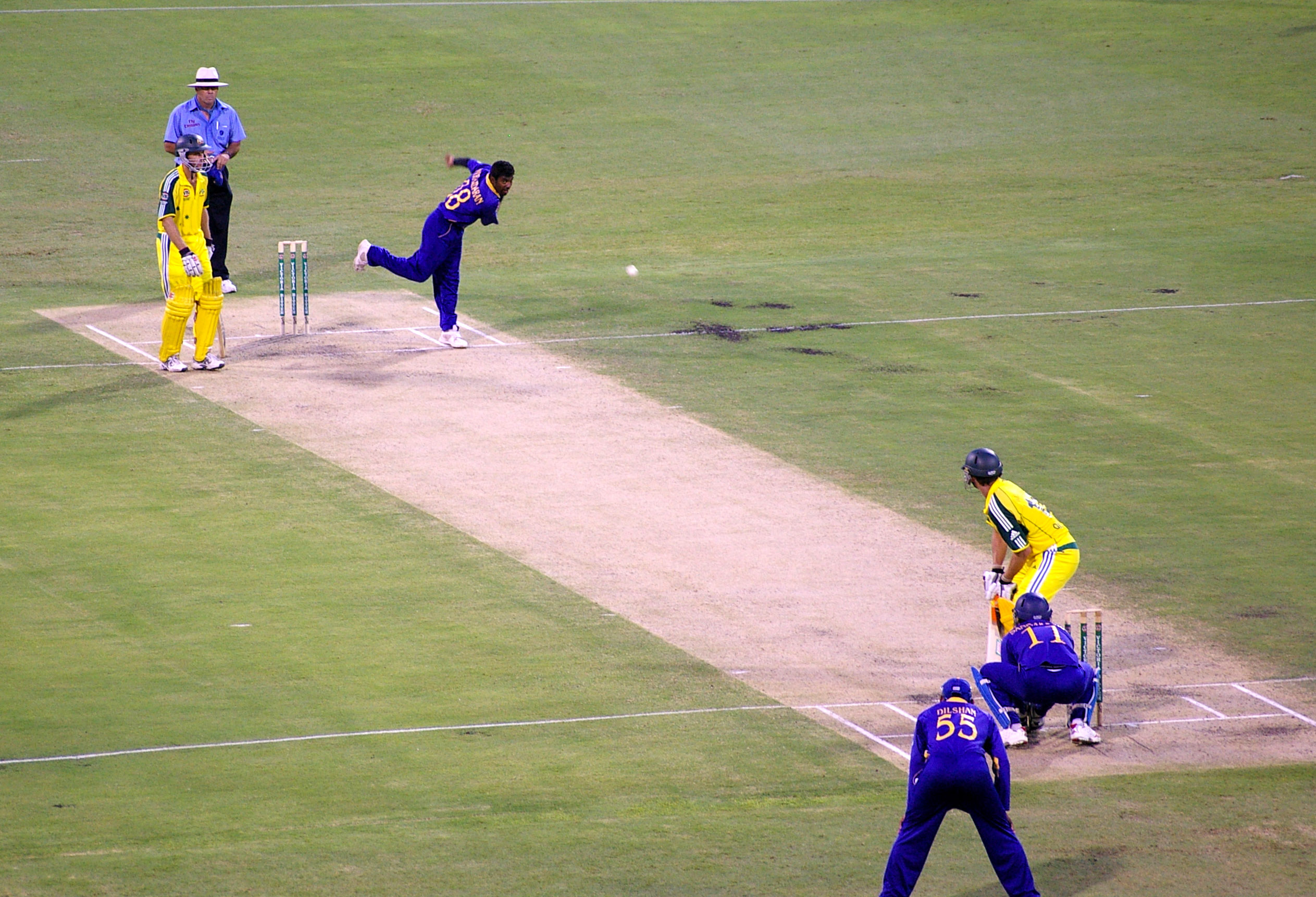 Sport Writers Will Rogers and Oscar Frost debate whether Shane Warne or Muttiah Muralitharan deserves the title of greatest spin bowler in cricket history
In this edition of Two Sides, we tackle one of the biggest questions in cricket: Shane Warne or Muttiah Muralitharan? Read both arguments and vote in our poll below as we debate who takes the title of greatest spin bowler ever.
---
The Case for Warne
Warne and Muralitharan are the pre-eminent spinners of the modern era and dominated the best batsman across the world for almost two decades. With the greatest respect to the likes of Anil Kumble, the pair can only be compared to each other and we must appreciate that they are both phenomenal talents.
It was Warne, though, not Muralitharan, who was the only bowler voted into Wisden's Five Cricketer of the Century (midway through his career), won the BBC Overseas Sports Personality of the Year and bowled Mike Gatting with that ball. Warne's status and reputation across the world make him the greatest spinner ever. In 2013, after both Warne and Muralitharan had retired, Wisden made an all-time test team to celebrate their 150-year anniversary. Which spinner made the list? Shane Warne.
Warne revitalised the art of leg-spin, making it fashionable again to the cricketing world. Moreover, he performed successfully on the faster, bouncier wickets of Australia, rather than Murali's spin-friendly home tracks in Sri Lanka. Whilst Warne's bowling average in Sri Lanka was 21, Muralitharan averaged 85 in Brisbane, 124 in Melbourne and over 75 in Australia as a whole. Warne also had excellent records in Pakistan and the United Arab Emirates, with only India, against some of the greatest batting line-ups ever assembled, being the only country against which he struggled.
The quality of opposition must be seriously considered, and Warne consistently played against the top teams, whereas Muralitharan was known for padding his statistics. Warne played in 36 Ashes tests in the highest-pressure situation and, although England were far from world-beaters for much of them, had to fight the occasion, the history and the crowd. Furthermore, he only played three tests against minnows Bangladesh and Zimbabwe, compared to 25 for Muralitharan, again showing how the Sri Lankan could pad his numbers.
Murali took 176 wickets against Bangladesh and Zimbabwe to Warne's 17, while Warne tended to take crucial wickets against the best teams. Muralitharan took his best innings figures against Zimbabwe in an innings victory at Kandy. Warne took his in the Ashes. Finally, against the top sides, Warne has more wickets at a better average away from home, especially outside the Asian subcontinent, where spinners typically have less assistance.
We must also compare the dynamic duo to other spinners from their country and continent. Of the top six test wicket-taking spinners of all time, only Warne is from outside Asia. Nathan Lyon, the closest to Warne, has over 300 wickets less than his compatriot. Out of the top seven wicket-taking spinners from current players, Lyon is the only bowler not from Asia, reiterating the difficulty to play in England, the Caribbean and the southern hemisphere; an art that only Warne mastered.
There is no doubt about who is the better batsman and fielder. No bowler with more than 300 wickets has more catches than Warne, and he has almost 2000 more runs and 11 more fifties than Muralitharan.
As well as performing on the biggest stage in test matches, Warne also performed in one-day cricket, winning the World Cup in 1999 and finishing runner-up in 1996. He would have won another had he not been banned in 2003, but his bans should not count that harshly against him, since Murali's bowling action is just as controversial. Warne was the man-of-the-match in two semi-finals and a final, whereas Muralitharan did not have his team's best figures during any match on their way to the title in 1996.
Finally, while Warne did benefit from playing in a historically great Australian team, Muralitharan played with Kumar Sangakkara, Mahela Jayawardene and Sanath Jayasuriya. Not exactly a bad supporting cast.
Overall, the best way to understand that Warne is the better of the two legends is just to watch him. Muralitharan dominated many of the statistics, but these were inflated by playing against weaker teams in ideal conditions. Warne performed on the biggest stages and has rightfully been voted the greatest bowler ever, ahead of every great bowler, including Muttiah Muralitharan. – Will Rogers
The Case for Muralitharan
Muttiah Muralitharan and Shane Warne are undoubtedly the two greatest spin bowlers to grace the game of cricket. That being said, I believe that Muralitharan edges out Warne in holding the title for best of all time.
The most commonly cited, and most immovable, case to make for Muralitharan's superiority is that his statistics are better than Warne's. Muralitharan is the record holder for test wickets with 800, which is 92 more than Warne's total – and this is added to by the fact that Muralitharan played in 12 less test matches than his Australian rival. His average of 22.72 is also better than Warne's (25.41), which only reiterates the point that Muralitharan was able to take more wickets, while conceding less runs, during his career.
From a statistics perspective, it is hard to argue against the Sri Lankan. Of course, a counter to this is that Warne had wickets taken from him by the other strong bowlers in the Australian side, while Muralitharan did not have the same level of internal competition. This is true, but the fact that Muralitharan had to shoulder the Sri Lankan side for two decades placed a far larger weight on his shoulders than Warne had to deal with. He was forced to play in the knowledge that a poor performance would essentially result in defeat.
Muralitharan's importance also extended beyond sport. This manifested itself in his symbolism within the civil war that raged in Sri Lanka during his career. His teammate Kumar Sangakkara went so far as to say in 2006 that he 'evokes a powerful spirit of reconciliation for a polarised nation' – a huge responsibility for a cricketer. Thus, not only do Muralitharan's statistics surpass Warne's but, away from cricket, he was a key figure in providing the Sri Lankans with an icon to cheer for in a time of turmoil.
Murali's supremacy extends to white-ball cricket. Muralitharan was able to reach 534 wickets in ODIs, which is far more than Warne's 293, as well as taking 10 five-wicket hauls, compared with Warne's one. Granted, Warne played in fewer games, but the averages are still stacked in favour of the Sri Lankan in the one-day format.
A stark difference between the two, however, emerges when we look at the T20 performances of both bowlers. Warne never played in a T20 international, which automatically limits the argument for his versatility, whereas Muralitharan played the twenty over format internationally and in the IPL. Out of players to play over 15 games, Muralitharan has the third-best career economy in the history of the IPL at 6.67, further emphasising his prominence in the shorter forms of the game. Therefore, although it is close between the two bowlers in terms of test match success, Muralitharan is the more complete and versatile bowler.
A blemish on Muralitharan's career that must be acknowledged is the controversy of his bowling action. He was contested multiple times in his career because his arm appeared to bend during his bowling. These allegations were significant in challenging the legitimacy of his whole career, but the fact that the investigations into his action found that there was nothing wrong means that any controversy should be ignored.
The most in-depth study made into his action found that it was an illusion that made the naked eye see a bend in his arm. In fact, the same study found that other bowlers, such as Glenn McGrath, had the opposite illusion – their arms were bent, despite seeming straight! Consequently, the statistics that have been the backbone of this argument should not be disregarded as a result of the investigations into Muralitharan's action. If anything, the investigations legitimise his incredible record that places him above any other spin bowler in cricket history. – Oscar Frost
Who Do You Agree With?
Do Warne's intangibles trump Murali's statistics? Vote now in our poll!
What Happened Last Time…
In our previous edition of Two Sides, we debated whether the driver or the car is more important to success in Formula 1. Readers were not in total agreement over the issue, but a clear majority believe that the vehicle racing around the track matters more than the person inside it.
---
Like this? Check out more from Redbrick Sport:
Who will be Britain's Next Boxing Champion?
'I would never run outside by myself': Sexual Harassment and Sport at UoB
Champions League Quarter-Finals: Tie-by-Tie Analysis