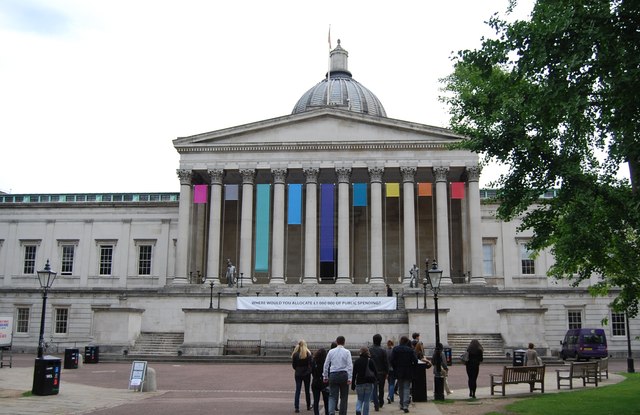 News Reporter Ellen Knight looks at the UCL decision to rename campus buildings previously named after prominent eugenicists
Content Warning: This article contains discussion of eugenicists and their beliefs, including links to Nazism
University College London (UCL) announced on 19th June that it has 'denamed' two lecture theatres and a building that had previously been named after prominent eugenicists Francis Galton and Karl Pearson.
The Galton Lecture Theatre has been renamed Lecture Theatre 115, the Pearson Lecture Theatre is now Lecture Theatre G22, and the Pearson Building has changed to the North-West Wing.
This comes after a recommendation from UCL's Buildings Naming and Renaming Committee, which was set up in February 2020, and announced at the time 'a range of measures aimed at acknowledging and addressing the university's historical links with the eugenics movement,' including renaming the buildings in question.
Now, four months later, UCL has stated that 'signs on the Galton Lecture Theatre, Pearson Building and Pearson Lecture Theatre will be taken down with immediate effect,' and that 'other changes to the names on maps and signposts around the UCL estate will take place as soon as is practicable.'
Birmingham-born Francis Galton (1822-1911) attended King Edward's School, which stands opposite the University of Birmingham. In 1883, Galton named his study of genetic determinism 'eugenics,' taking the word from the Greek eugenes, meaning 'noble.'
Karl Pearson (1857-1936) was a keen eugenicist who believed in applying social Darwinism to entire countries, perceiving the struggle against 'inferior races' to be the correct interpretation of the theory of evolution.
His anti-Semitic beliefs, alongside his promotion of the 'superior' Aryan race, leads many historians to believe that Pearson is one of the 1920s European eugenicists that inspired the Nazi's 'racial hygiene' policies.
UCL president and provost Professor Michael Arthur said that 'although UCL is a very different place than it was in the 19th century, any suggestion that we celebrate these ideas or the figures behind them creates an unwelcoming environment for many in our community.'
However, UCL faced criticism when the report was released in February 2020. Professor Kalwant Bhopal, director of the University of Birmingham's Centre for Research in Race and Education, said; 'It's no good just ticking boxes and changing a few names. How will everyday lives change?'
Like this article? Here are some more from News:
Birmingham Council Apologises for Removal of George Floyd Memorial
Universities' Lockdown Approach to Mental Health Support
Summarising the Final Officer Question Time