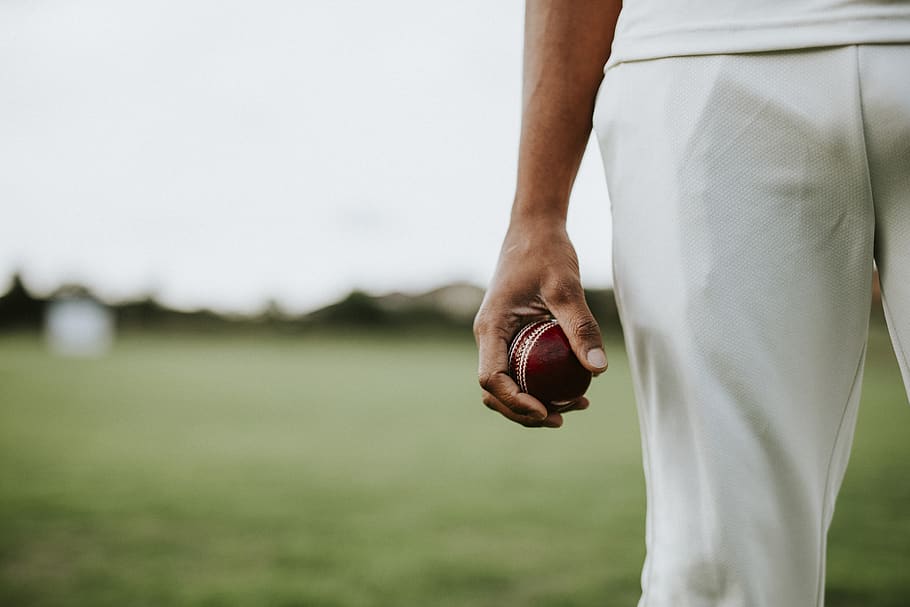 Sport Writer Owain Pryce cherry-picks the best traits from some of cricket's greatest names to build the perfect test all-rounder
An all-rounder in cricket is probably the most valuable player in the team. They have the opportunity to influence the game more than their teammates, and many of the great players in history have been classed as all-rounders. However, if you were to develop a 'composite player' and take attributes from these great individuals, who would make the cut? Below are eleven players and seven categories in an attempt to build the ultimate all-rounder.
Criteria
Each player must have 3,000 test match runs, and 100 wickets, with a higher batting average than bowling average.
Shortlist
Leadership
The role of an all-rounder is largely one of leadership, often through their deeds. Being involved in much of the game allows them to drag their teammates along with them. Ian Botham is a famous example of this, as he spearheaded the England side for many years.
Despite this, some all-rounders did shine as national captains. Shaun Pollock, a player often lauded for his bowling, but less associated with captaincy, has the best record of any captain on this list, winning over 50% of matches. This record is most impressive considering the pressure he was under, firstly due to the match-fixing allegations against his predecessor and national hero Hansie Cronje, and secondly the scrutiny of being the latest in South Africa's most eminent cricketing family (two of his cousins played domestic cricket and his uncle, Graeme, is one of the country's greatest ever batsmen).
Another successful fast bowling all-rounder is Kapil Dev. Although not a prolific test captain, Dev's role in leading India to their first World Cup triumph means he deserves a mention in this category. Yet the outstanding candidate is another World Cup winner, Pakistan's Imran Khan. He is one of Pakistan's most successful captains, losing only eight of his 48 tests in charge. His leadership qualities have continued to shine post-cricket, as he is currently his nation's Prime Minister. Khan is the only captain in the history of test cricket to declare an innings whilst he was in the 90s and going for a personal milestone. This typifies Khan as a leader; willing to put the team's interests ahead of his own.
Winner: Imran Khan
Pace bowling
Many of the players on this list are fast bowlers, but there are a few that truly stand out. Pollock's bowling alone would get him into most test sides, as he formed a fearsome partnership with Allan Donald, picking up his wickets with metronomic accuracy at a superb average of 23. Another who took his wickets at a fantastic average is Khan. Couple this with his being extremely economical, Khan was a skilful quick who excelled on Pakistan pitches that were often unfavourable for pace bowlers, and on which his contemporaries struggled. Dev also succeeded in the subcontinent. The only man to score 5,000 test runs and take 400 wickets, Dev mastered pace bowling on India's dusty pitches, holding the record for most test wickets from 1992-2000.
However, it is one of Dev's contemporaries, Richard Hadlee, who triumphs in this category. Yet another all-rounder with an impressive average (22.3, the best amongst these candidates), he was the first player to break the 400-wicket barrier, doing so faster than any other pace bowler. He was integral in making New Zealand competitive in test cricket. In the 43 years before Hadlee's debut, the Black Caps won just seven matches. In his 17-year career, Hadlee helped his side win 22 matches, beating Australia, India, England, and the star-studded West Indies. No fast bowler has taken more five or 10-wicket hauls in their career than Hadlee, a man who Wisden voted as the second-best test bowler of all time in 2002.
Winner: Sir Richard Hadlee
Spin Bowling
Unlike seamers, spinners are harder to find in the upper echelons of all-rounder statistics. Players such as Daniel Vettori and Ravi Shastri did not quite fit into the criteria, but are impressive players nonetheless. Sobers once again must be mentioned. Although his batting was his strongest suit, he was a very capable bowler of both pace and spin. With an unbelievable ability to bowl both wrist and finger spin at the highest level, Sobers picked up 235 wickets in his career which was highly impressive in that era. The most accomplished spinner on the list, though, is a more modern entry, Shakib Al Hasan. Bangladesh's highest test wicket-taker is currently banned due to corruption charges, but Shakib is a supremely skilled spin bowler in all formats. Not only is he a great of Bangladeshi cricket, but he is a player that would get in nearly every current test side, as a bowler or batter.
Winner: Shakib Al Hasan
Batting – 'Defensive'
The characterisation of this category as 'defensive' is slightly unsatisfactory. What is really meant by this is the control required to construct consistent batting performances at test level. The aforementioned Shakib, along with England's Tony Greig, both average around 40 with the bat, which is very respectable for an all-rounder.
However, there are two standout names on the list. The first is, once again, Sobers. One of Wisden's Five Cricketers of the 20th Century, Sobers was once the highest run-scorer in test cricket, holding the record for nearly a decade. The man with the highest batting average of all, Sir Donald Bradman, described Sobers as the greatest cricketer he had seen, high praise indeed. One the occasion of his first test century in 1958, he went on to break the world record score, finishing on 365 not out, aged just 21. He went on to score 26 hundreds in his career, second only to Bradman at the time.
Sobers would be a worthy winner of this section, but for the presence of Jaques Kallis. With 45 test hundreds, the second-best in history, and the sixth-highest run-scorer overall, Kallis has the stats to match most great batters in history. Spending most of his career batting at number four, he batted higher than many of the players on this list. Kallis amassed 13,289 runs over nearly two decades for South Africa, cementing himself as a great all-rounder and test batter.
Winner: Jacques Kallis
Batting – 'Attacking'
Many all-rounders are fearless attacking talents. Cairns for example, is seventh on the list of players with the most sixes in their career, despite playing far less games than others at the top of that list. Similarly, Botham possessed a seemingly carefree attitude paired with oodles of talent that was a recipe for brilliant aggressive play. Botham was a hero in 1980s England, courtesy of his performance in the 1981 Ashes, where his innings of 149 not out from just 148 balls salvaged a game destined to be won by the Australians.
Unsurprisingly though, the title of best attacking batsman goes to Sobers. With the highest batting average on this list (57.8), Sobers performed anywhere in the line-up, and all across the world. Elegant yet destructive, he became the first player in first-class cricket to hit six sixes in an over, which has only been replicated seven times in the following 52 years, a testament to the difficulty of the achievement.
Winner: Sir Garfield Sobers
Slip Catching
Bowlers are not often found in the slip cordon, usually a haven for top-order batters. Nevertheless, some all-rounders manage to influence the game from this position as well. Botham is often touted as one of England's premier slip fielders, a prolific second slip with huge hands. Sobers too, in accordance with his talent in most disciplines, was a great slipper, combining with Lance Gibbs as one of the most successful bowler-fielder combinations in history. However, the standout slip fielder is Jaques Kallis. With exactly 200 catches in his career, many of these at slip, he is streets ahead of any other bowlers in terms of fielding statistics and deserves the spot as best slip fielder.
Winner: Jacques Kallis
Outfielding
In an era when not all cricketers were physical specimens like modern players, Sobers was ahead of his time. The Bajan was a technically brilliant fielder, whether close to the wicket or in the deep. However, no one encapsulates the idea of a modern, three-dimensional cricketer like England's Ben Stokes. In the field, we have grown used to seeing Stokes produce athletic feats simply unattainable for mere mortals. Outrageous catches, such as the one that dismissed Adam Voges in the 2015 Ashes series, or Andile Phehlukwayo in the 2019 World Cup, are fabulous examples of his ability. His desire to pursue every single lost cause is perhaps the most impressive part of his fielding. The infectious desire with which Stokes chases every ball no doubt drags his teammates along with him.
Winner: Ben Stokes
Conclusion
Often with all-rounders, statistics cannot do justice to the effect a player can have on a team. All of these players had the ability to turn a test match on its head within a session, and thanks to their proficiency in various aspects of the game, they could do this more often than most players. There is general agreement that Sir Garfield Sobers is the greatest all-rounder of all time, arguably the greatest player, with his constant presence throughout this analysis a tribute to this.
The fact that players, such as Hadlee and Kallis, would have still gone down as all-time greats with their main skillset, without their all-round abilities, only elevates their position in the pantheon of cricket, since many of these all-rounders are a jack of all trades, but a master of only some. After studying the careers of these players, it is easy to see why top quality all-rounders are so sought-after but rare individuals.
---
Check out more from Redbrick Sport:
West Midlands Clubs Still Have Plenty to Play For
Super Rugby Aotearoa: 'Normal' Sport Returns in New Zealand