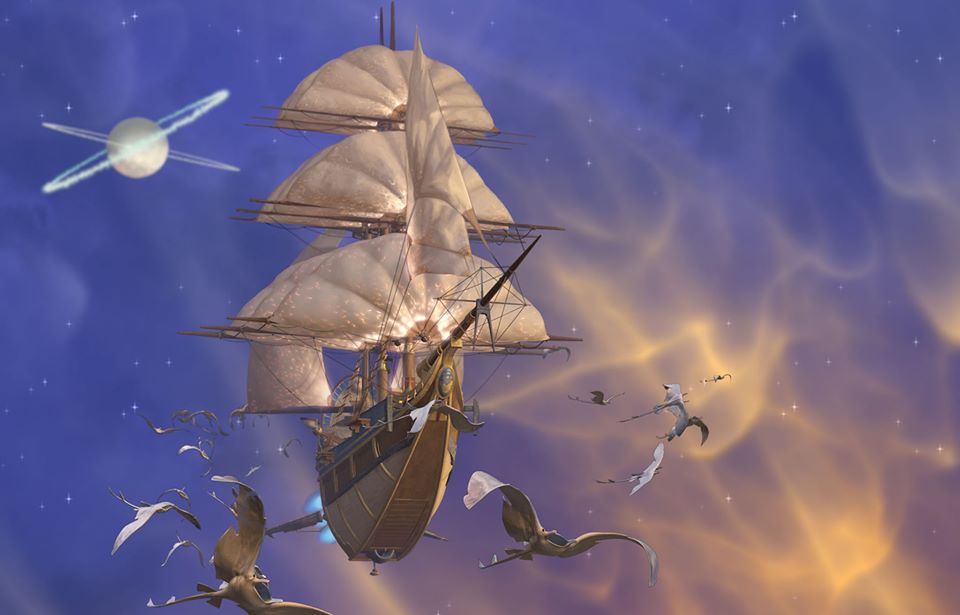 Film critic Aimee Calvert takes us on a stellar journey through space and time as she dissects some of Disney's forgotten classics.
The timely and coincidental release of Disney + in the first week of lockdown has meant that many have spent their time re-watching old family favourites and discovering some of the more low-profile films in Disney's extensive catalogue. Here's a few movies from the Disney Classics Collection that have not had the appreciation that they deserved and that you should definitely check out.
Home on the Range (2004):
Disney's 44th Classic, Home on the Range, flew under most people's radar. With a star-studded cast including Dame Judi Dench (Skyfall) and Cuba Gooding Junior (Jerry Maguire) it is surprising how few people have watched it. The story is set in the Old West and allows viewers to be absorbed in a setting that Disney films rarely explore, giving Home on the Range even more originality. The audience follow three cows on their journey to capture the yodelling, yes that is right, yodelling, bad-guy Alemeda Slim. They hope that they can use the bounty to save their quaint and idyllic farm 'Patch of Heaven' from being re-possessed.
Maggie is the new animal on the block at it takes her a while to get used to how things work in her new home, causing tension between her and matriarch Mrs Calloway (Dench). But, with the help of easy- going Grace, the third part of this bovine trifecta, the two eventually grow to warm to one another. The film itself is incredibly wholesome, from the small farm and the mixed bunch of animals that call it home, to the growing friendship and, later, sisterhood of the trio. The whole story is really quite emotional, as are so many Disney films, and whilst of course there is humour layered within, the main pull of this movie for me is its heartwarming and sentimental tone.
Treasure Planet (2002):
An interesting and brilliant take on the story of 'Treasure Island', Disney's Treasure Planet is set in space. The detail that has gone into the creation of this world is astounding and the characters are loveable. The out of this world setting also makes for a great opportunity for escapism – something we all need right now. The general plot will be familiar to many people but, being set in space, there are a few twists. Trouble-maker Jim is given a map to, you guessed it, Treasure Planet, and he goes on an intergalactic adventure to follow the map. Among the crew of the ship is John Silver, a cyborg who Jim becomes particularly close to throughout the film. The score for the film is exceptional and further works to heighten the emotion of some of these scenes.
Also, the wide range of characters, including the adorable Morph, makes this film feel even more out of this world but that doesn't stop viewers feeling attached to them by the end of the story. Silver and Jim's bond is one of the highlights of this movie, especially since Jim never had a real relationship with his own father. Although we later find out that Silver betrayed Jim, the audience cannot help but believe that he did genuinely care for him – making their separation at the end so much more powerful. This film is perfect for anyone looking to watch something with adventure but is still in the mood for a heart-warming story.
The Wild (2006):
The Wild was received by mixed reviews with some coining it a rip-off of the plot of Dreamwork's family blockbuster Madagascar. Others, however, praised it for its different style of animation and the amount of detail that clearly went in to designing each of the animal's appearances. Ryan, a lion cub who still has not found his roar, believes the only way he will ever learn to is by living in 'the wild'. After Ryan leaves, his father Samson (voiced by Keifer Sutherland) must follow him with his rag-tag group of friends through the city of New York and then across the Atlantic Ocean to an unnamed Island. As with most Disney films, The Wild is jam packed with jokes both for children and those that fly straight over their heads purely for the adult's enjoyment. The koala bear, Nigel (voiced by comedian Eddie Izzard), is particularly comical and definitely one of the biggest stars of this film.
I personally think it is a great improvement on Madagascar; the humour is so much better and I think viewers are able to get a much deeper look into each of the characters in The Wild. So, if you are in the mood for something light-hearted and hilarious, look no further than Disney's The Wild.
These movies are a great starting point if you want to watch a film that you haven't seen before or if you are in need of a little bit of escapism. I would definitely recommend taking a look at these – or have a browse through the whole list of Disney Classics online, there is more than you think!
---
Looking for more animated gems? Check out these other articles from Redbrick Film:
Redbrick Picks: The Best Comedy and Family Films for Lockdown