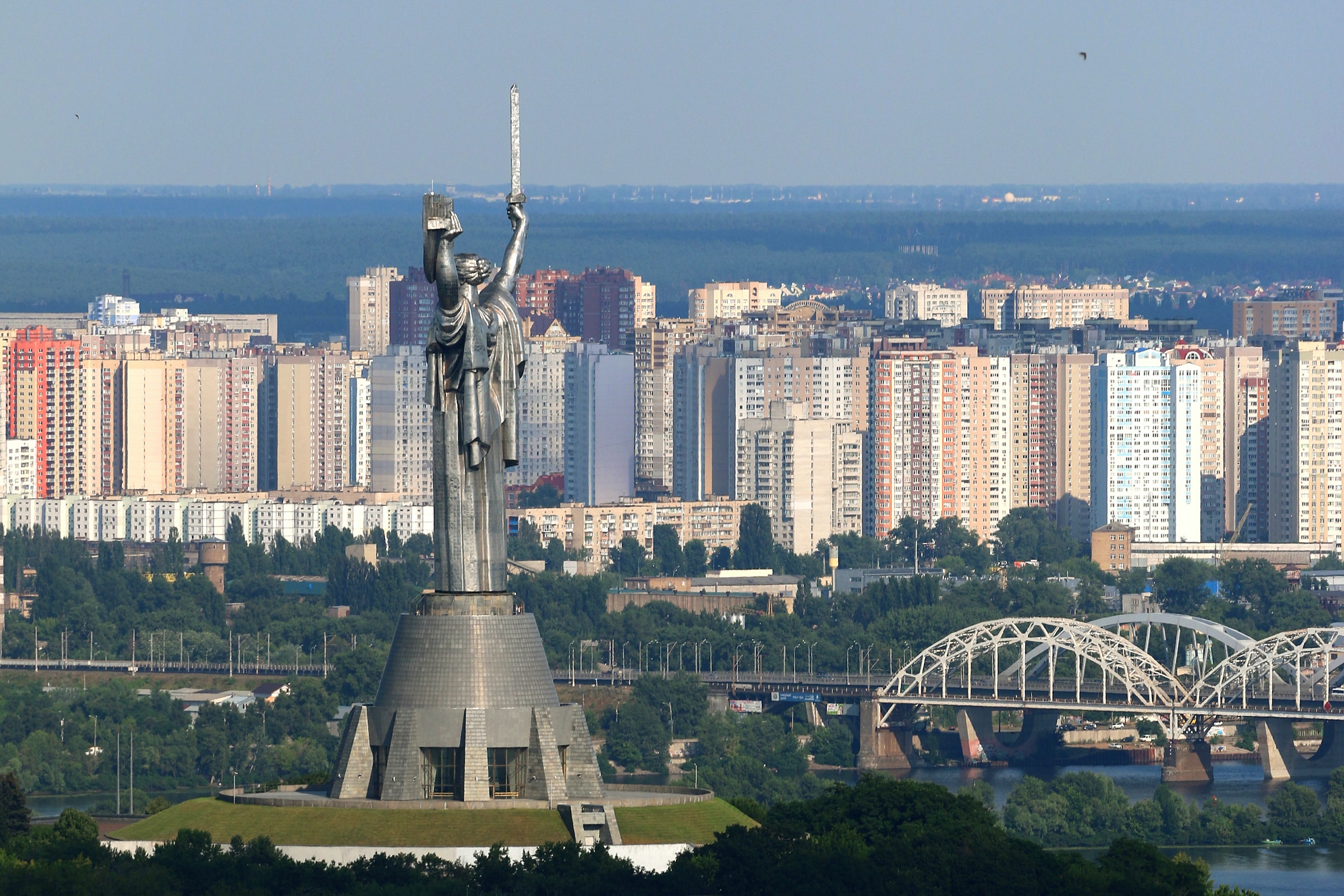 News writer Ilina Jha reports on the brand new Ukrainian culture summer school at UoB
The University of Birmingham and the Ivan Franko National University of Lviv in Ukraine have joined forces to co-host a summer school on Ukrainian language, culture, and history. It will run from 17-28th July on the University of Birmingham's main Edgbaston campus and is open for applications from all UK students and members of the public – 30 participants will be able to take part in the summer school.
Participation is free and registration is open until 31st May; more information and the registration form can be found here.
Participants can take part in the summer school full-time, which will include Ukrainian language-learning lessons, or part-time, for those who do not wish to have language lessons and who may require more flexibility. The curriculum features a range of topics including the histories of displacement in Ukraine, multiculturalism, and modern Ukrainian theatre, with teaching sessions such as '(Un)expected voices: Contemporary Ukrainian literature,' 'The Ukrainian language on the World map: History and Modernity,' and 'Post-Socialist Britain – Self-representation of Ukrainians in the UK.'
Scholars from both universities will teach in the summer school, including Iryna Odrekhivska (Ivan Franko) and Tom Brodie (Birmingham), as well as speakers from other universities, such as Dr. Uilleam Blacker (UCL) and Dr. Maryna Rusanaova (Taras Shevchenko National University, on a fellowship at Birmingham).
University of Birmingham Vice-Chancellor and Principal Professor Adam Tickell stated: 'Since Russia's invasion in February last year, interest in Ukraine and its rich culture has surged to unprecedented levels in the UK. In response, our two universities offer an opportunity to immerse themselves in the beauty of the Ukrainian language and the complexity of Ukraine's history and culture. Our summer school promises to provide participants with a deeper appreciation of Ukraine and its people.'
Ivan Franko National University of Lviv's Vice-Rector for Research, Teaching and International Cooperation Serhiy Riznyk commented: 'It is an honour for Ivan Franko National University of Lviv to be a co-organizer of this summer school. The promotion of Ukraine to the world is one of the strategic tasks of our university.
'As an institution with long-standing traditions in Ukrainian studies, we feel obliged to present our language, history, and culture to the widest possible audience. These aspects are European in nature and have unprecedented vitality in this day and age. Due to current war circumstances, we cannot invite everyone to Ukraine, but we believe this school would be an ideal first step for young people interested in Ukraine to discover our beautiful country.'
Ivan Franko National University of Lviv and the University of Birmingham signed a twinning agreement in June 2022, and are working together to identify possibilities for collaboration between academic and professional staff for mutual benefit to the institutions. UKRI funding is supporting their long-term portfolio of collaborative research that will contribute to the development of Ukraine's culture, economy, and society, as well as the UK's understanding of and response to the crisis.
Through 'Twinning for Identity, Sovereignty, and Resilience,' researchers from both institutions are working together with NGOs and community organisations to build capacity to address post-conflict reconstruction in relation to: gender-based violence; military occupation; constitutional law; post-Soviet security; infrastructure re-development; and rebuilding community through the arts.
The University of Birmingham has taken several measures to support students and staff affected by the war in Ukraine with direct support payments, fee waivers, and relief to some of its current and prospective students. The University will continue to support new students who have been displaced from their studies in Ukraine and are looking to study at Birmingham in September and has also secured funding from the British Academy and the Council for At-Risk Academics (CARA) for five fellowships hosted by the Department of Civil Engineering, which is also supporting the Fellowships financially.
---
Read more from Redbrick News:
Birmingham Hosted 'Concert for Ukraine'
New Initiative to Make the Works of Shakespeare More Accessible for Deaf Schoolchildren
Students Highlight Social Inequality Within UoB Mental Health Support