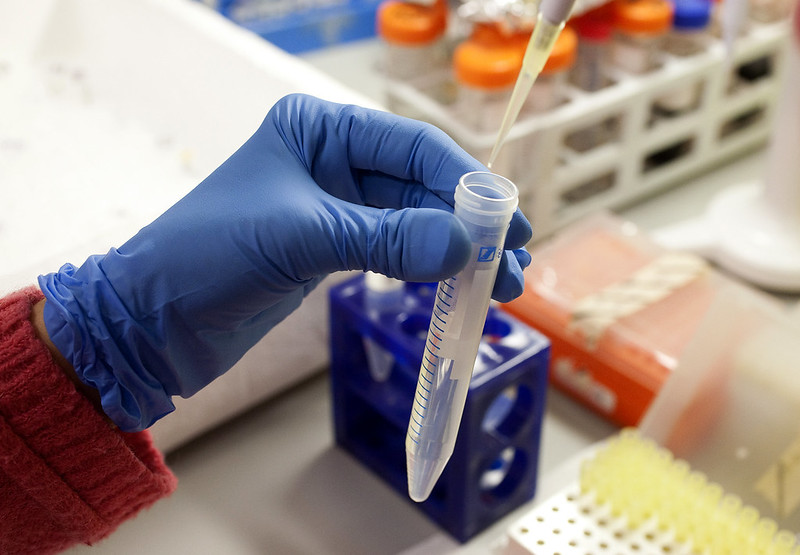 News Editor Amy Lakin reports on the research grant awarded to a UoB academic for rapid COVID-19 research
Dr Adrian Shields, of the University of Birmingham's (UoB) Immunology Service, has been given a £20,000 grant from the Association for Clinical Biochemistry and Laboratory Medicine (ACB).
The research, which contains a series of different projects, will be undertaken in the University and NHS laboratories and is expected to be complete within one year. The research will ultimately aim to improve the care of COVID-19 patients through seeking to identify the signs of early symptoms more efficiently in vulnerable patients.
In addition to this, scientists on this project hope to create a saliva-based test for asymptomatic individuals.
Dr Shield's project will focus on measuring the antibody response in the saliva of mild and asymptomatic people. In turn, this could contribute to producing more accurate representations of COVID-19 case numbers within a population which would prove influential in governing and adapting health policy in given areas.
Dr Shields said: 'I'm delighted that the ACB are supporting our work. We have already collected thousands of blood serum and saliva samples from hospital and community-based health care workers who have been at very high risk of exposure to the virus causing COVID-19.
'By measuring levels of the antibodies created to get rid of the virus in saliva samples and comparing them to blood serum samples, we hope to gain insight into the immunity in the saliva against the virus and consider whether saliva can be used as an alternative to serum for determining the level of COVID-19 infection within a population.'
UoB is also set to open a new government testing lab on campus, making it the first university campus in the country to have both a testing facility and a lab with which to process and examine COVID-19 results.
Liked this article? Here are some more from Redbrick News:
Students Concerned About Returning Home at Christmas
COVID-19 Home Test Mix up Puts Students at Risk
COVID-19 Used Tests Used Again by Students in Council Mix Up