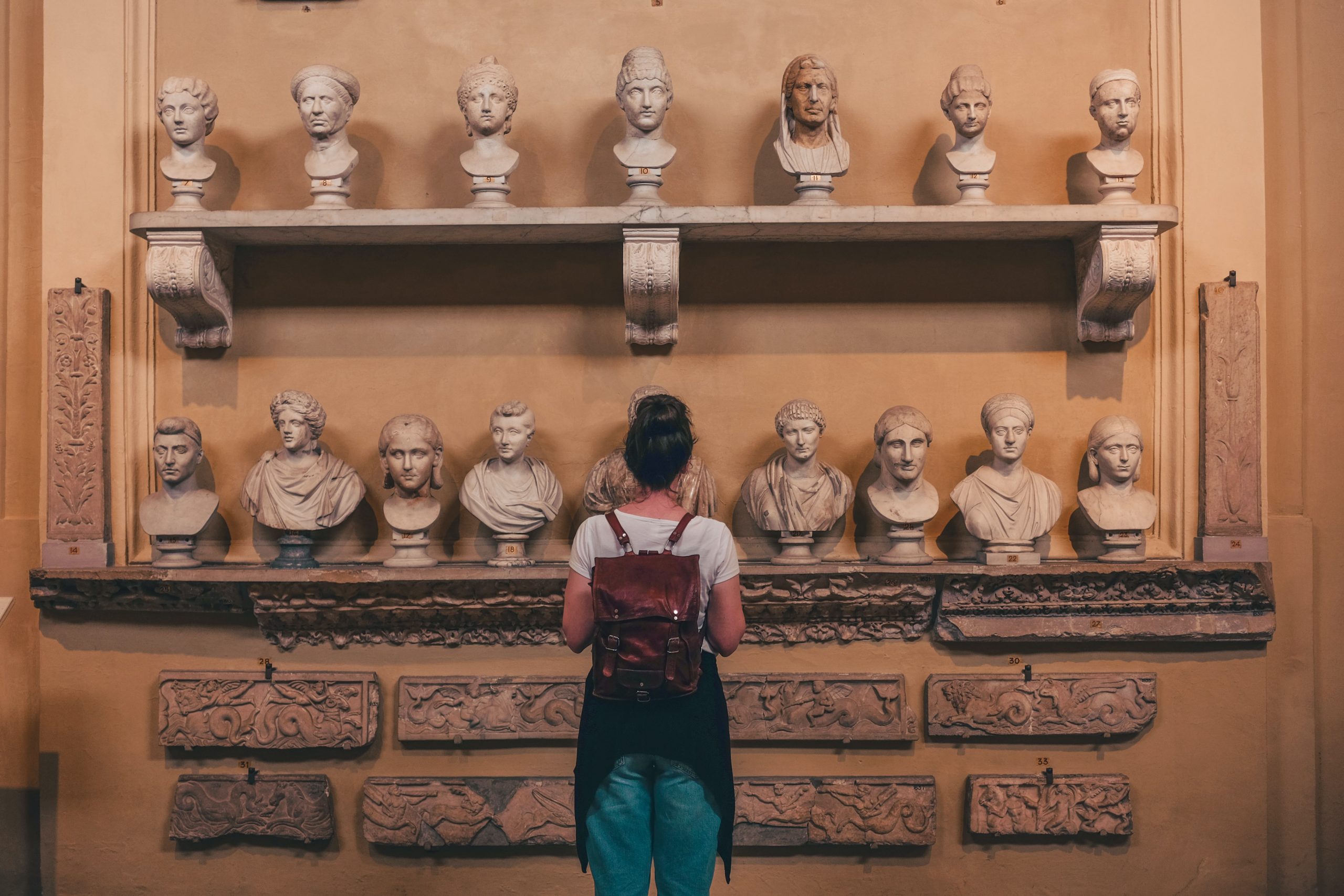 News Editor Ellen Knight reports on the role Dr Sadiah Qureshi is playing in decolonising museums
As part of the Decolonisation Guidance Working Group of the Museums Association, University of Birmingham (UoB) researcher Dr Sadiah Qureshi has contributed towards the development of new national guidance to support decolonisation in museums. First joining UoB as a lecturer in 2011, Dr Qureshi is a Senior Lecturer in Modern History in the College of Arts and Law, whose work 'explores the ways in which racialised knowledge is produced, circulated and mobilised in the modern world.' 
The new guidance – 'Supporting Decolonisation in Museums' – aims to 'empower more people to take action and lead change as museums address the legacy of British colonialism,' as well as 'intend[ing] to help people from across the museum sector to engage with decolonising practice, regardless of size or type of institution.' Covering a broad range of practices, with sections from collaboration to collections, this new guidance hopes to prompt 'discussion and action' within the museum sector, whilst simultaneously noting that 'there is no single right way to decolonise museums.'
In its introduction, this guidance notes that 'colonialism has profound human consequences […] an expression of power that relies upon oppression, extraction of resources and silencing other ways of being and knowing,' pointing out that 'throughout history museums have helped to make the case for colonialism by collecting and cataloguing empire, and by advancing racist and prejudiced views of the world.' Urging accountability, it goes on to call on the museum sector; '[they] can and must play their part in righting past wrongs and creating a better world for all those affected by colonialism.'
This comes as universities – with Oxford and Cambridge under particular scrutiny – have recently been drawn into debate concerning how best to address the imperial hangover left behind by donations, scholarships, and statues. Earlier this year, Redbrick reported on how Jesus College Cambridge's plans to take down its memorial to seventeenth-century slave trader Tobias Rustat came under threat after 33 former students, including 'substantial donors' formally objected to the plans. Similarly, Oriel College Oxford decided not to remove its statue of Victorian white supremacist Cecil Rhodes due to 'costs' and a 'complex planning process' requiring support from the Government. 
This new guidance, however, points out that decolonisation does not stop with simply removing statues. In defining the term 'decolonisation,' it urges readers to remember that 'despite the formal end of colonial rule, the legacies of empire remain with us in many current political struggles and everyday experiences.
'Decolonising practice challenges legacies of oppression and calls for an honest and accurate reappraisal of colonial history […] It is important to recognise that decolonising practice is about facing up to histories of racism and exclusion – and this practice is necessary wherever you are in the UK.'
Commenting on the publication of this guide, the Chair of the Decolonisation Guidance Working Group, Rachael Minott said: 'Working to collaboratively create a resource to support museums to be aware of the effects of the legacy of colonialism and to actively pursue decolonial practice has been an exciting and rewarding learning experience. The working group members generously shared their knowledge and experience and challenged one another throughout this process. I'm excited to keep learning and growing with the wider sector as they engage with this tool.'
Speaking exclusively to Redbrick News, Dr Sadiah Qureshi told us that this guidance was relevant to UoB's own museums: 'The guidance is certainly relevant to the museum collections within UoB. 
'One of the most important aspects of the guidance is that it was produced to showcase how these discussions are relevant to everyone in the sector, even those working with collections that might seem obviously connected to empire.'
When asked how fast change can be expected, Qureshi told Redbrick that: 'Unfortunately, I believe institutional change is often slow, often frustratingly so. However, the last year has shown us how much can change across the sector. 
'The important thing is that change requires leadership and commitment at every level of an organisation.'
---
Read more News articles here:
Feature: Students face declining mental health amid pandemic
High-achieving students rejected by Student Finance England