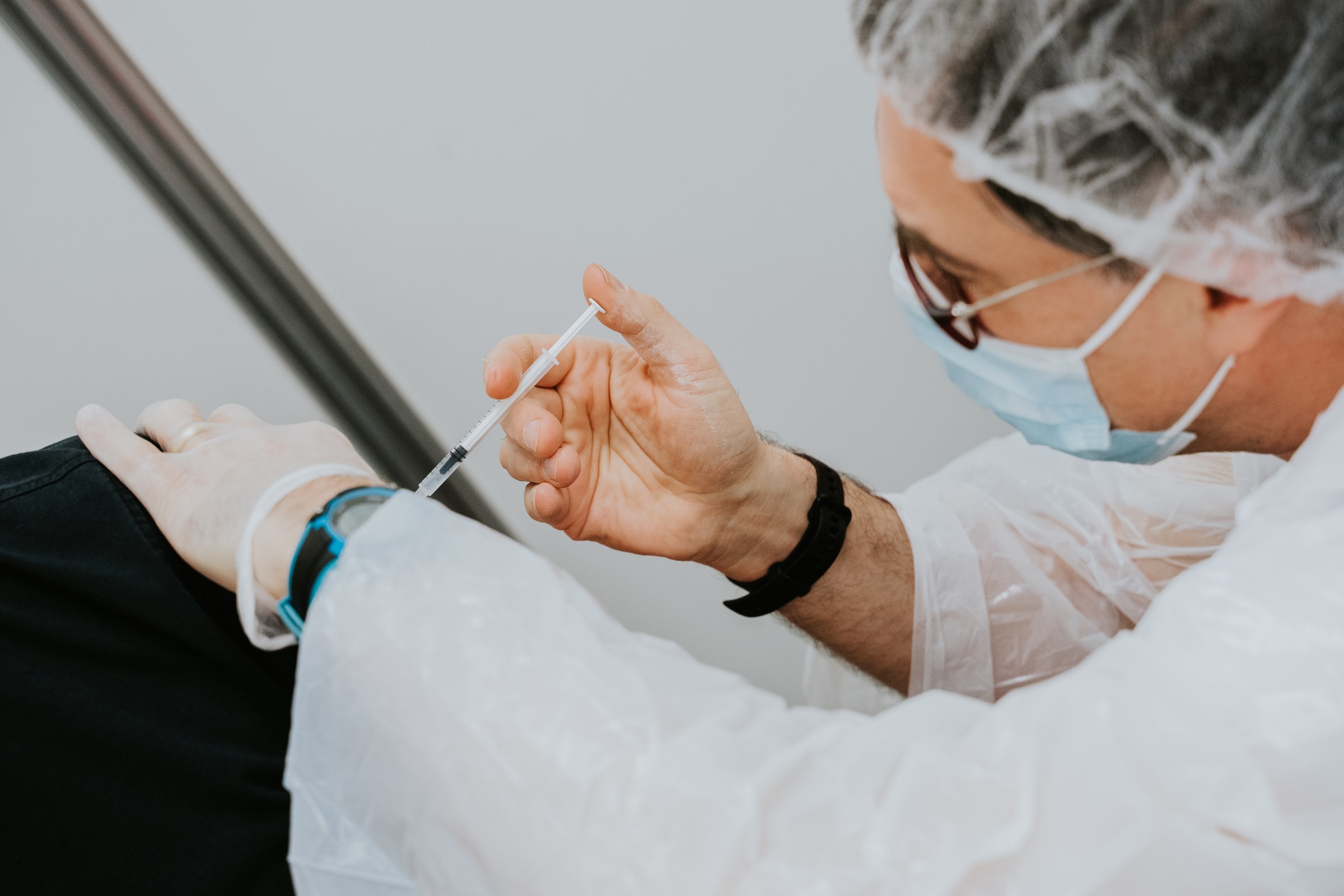 Digital Editor, Cerys Gardner, reports on students accessing walk-in vaccination clinics.
The Colchester Institute, a college that educates over 8,000 young people and adults per year, now has an NHS vaccination clinic on site. The clinic is being run out of a bus and is there to encourage students and staff to 'Grab a Jab' in between classes. 
Alison Andreas, the Principal and Chief Executive, said 'whilst many of our students have already taken up the opportunity, there are a number who are yet to do so, and it's great that they can be vaccinated on our campus. 
'We know how important the vaccine is for people of all ages, in controlling both the spread and the severity of the virus, so not only are students doing this for their own benefit but also for their families, friends and the wider college community.' 
The bus also gives students the opportunity to ask questions about the vaccine. Ruth Copperwaite, Communications Officer at NHS North East Essex CCG, explained that 'it's so important to offer the vaccine to all eligible groups and being able to site our bus at Colchester Institute means it's an easy and convenient way for students to 'Grab a Jab' whilst going about their day. I would encourage all students to get their vaccine, and if they are anxious to speak to the clinical staff on hand.' 
The University of Birmingham also ran pop-up vaccination centres last week, in collaboration with University Hospitals Birmingham, that were open to all students in Birmingham and any University staff. The University also said that this is 'the first in a series' of pop-up vaccine clinics they will run. 
According to the BBC around two-thirds of 18 to 29 year olds have had at least one dose of a vaccine, as well as just over half of 16 to 17 year olds.
---
You might be interested in:
News Feature: The Voices of Students Facing Visa Crisis
University of Birmingham Completes Three-year Renovation of Former Municipal Bank
Vaccine programme entices international students to UK universities