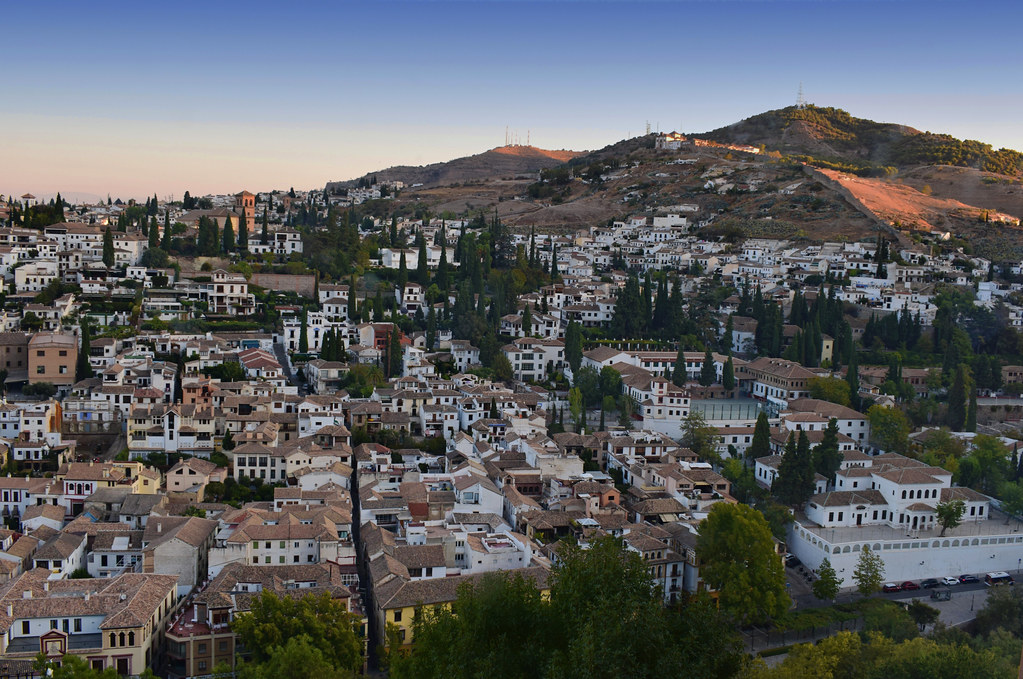 Food&Drink Writer Olivia Pinfold shares her journey through plant-based eating in Spain, expressing her surprise at the gastronomic diversity
Moving to Spain in September of last year, I was not expecting my plant-based lifestyle to fit into traditional Spanish culture with much ease. Granada, my beautiful host city, is rich with centuries of diverse history and culture, in which food and drink plays an important part. Study abroad is hailed as the perfect immersive experience, the chance to live and breathe a different culture, but when dietary restrictions come into play, immersion suddenly seems a little more challenging. The Mediterranean diet typically includes copious amounts of olive oil – good news, as it meant steering away from butter in cooking; lots of vegetables, and a relatively low intake of dairy and red meat. However, the Spanish are also known for their high consumption of fish and poultry. Growing up vegetarian, I can recall at least a dozen instances across different European countries where I have specifically requested vegetarian or vegan food and have been either laughed at pityingly for expecting a dairy-free option, or served a dish loaded with tuna or ham by a well-meaning waiter.
Despite mainland Europe lacking the same zeal for veganism as you might find in the UK, Spain, along with many other European countries, has made leaps and bounds in the meat-free food sector over the last decade. During my time in Spain I was pleased to find that although supermarket meat alternatives are not on par with those available in the UK, they are undoubtedly catching up. Mercadona, a popular Spanish supermarket and the site of my weekly shop, sells tofu and an abundance of seitan products including burgers and sausages, as well as vegan ice cream and even a frozen pizza complete with vegan cheese and 'chicken.' A quick trip to Corte Inglés will reveal a dedicated section filled with vegan cheese and meat alternatives, including the well known plant-based cheese brand, Violife, and an egg-free tofu tortilla, a spin on the classic Spanish dish. As a thriving student city, due to the large university, veganism is perhaps less uncommon in Granada than in other Spanish cities. Small, independent cafes occasionally offer vegan pastries, and there are several high quality vegan restaurants to be found across the city.
One of the most celebrated aspects of Granada's culture is that it remains one of the only cities in Spain to offer free tapas with the purchase of a beer or glass of wine in any bar. Tapas culture stems from a tradition of serving drinks with a small dish or biscuit placed like a lid over the rim of the glass to prevent flies from getting in. Since then it has evolved, and bars will provide small dishes with drinks, from servings of pasta or traditional tortilla, to small burgers or bread with ham and cheese. Typically, establishments don't offer a choice – instead they cook a few select dishes chosen for the evening, which they serve up free of charge. At times we found there were no options for the meat-free among us, and on one occasion my friend was laughed at and mocked for asking for vegetarian tapas. However, more often than not, bar owners are happy to try and adapt to provide for patrons – even loud, foreign, vegan students. The intimate, traditional 'A Los Buenos Chicos' is a hidden gem with space limited to about 15 customers, but with the purchase of a caña, a small beer, they boast an all-vegetarian tapas menu with vegan options, from which you can choose your dish. Although 100% vegetarian tapas bars are uncommon, it isn't hard to stumble across menus with plant-based options for a night of drinks and tapas. 
Granada's Moorish history maintains a prominent influence over the city. Historically, the Moors were the Muslim inhabitants of Granada and their influence can still be seen in the Moroccan culture prevalent in Granada, from the ceramics available in tourist shops to its diverse food culture. As a result, Moroccan food is readily available throughout the city, with restaurants serving vegetable tagine, cous cous, hummus and falafel – all delicious plant-based options. Luckily, these foods also often make their way onto tapas menus, along with Spain's meat-free classics, such as padrón peppers, fried aubergine with molasses, and patatas bravas. Likewise, many streets are populated with halal shawarma restaurants, some just tiny fast-food outlets, and others with plush Moroccan-inspired interiors. Luckily for the vegans and vegetarians among us, without fail, falafel wraps are available in all of these restaurants. 
Despite a reputation for being intolerant to lifestyles like mine, I found that not only has Spain progressed in this aspect, but Granada's melting pot of cultures and influences mean that it takes just a little effort to seek out the plant-based dishes naturally occurring in its food culture. Furthermore, Spanish people are, for the most part, naturally warm, kind people who are willing to adapt and cater for their customers – all it takes is some openness and a willingness to ask, and you'll have no issue immersing yourself in all that southern Spain has to offer.
---
Some other vegetarian/vegan articles:
My Veganuary: A Personal Experience