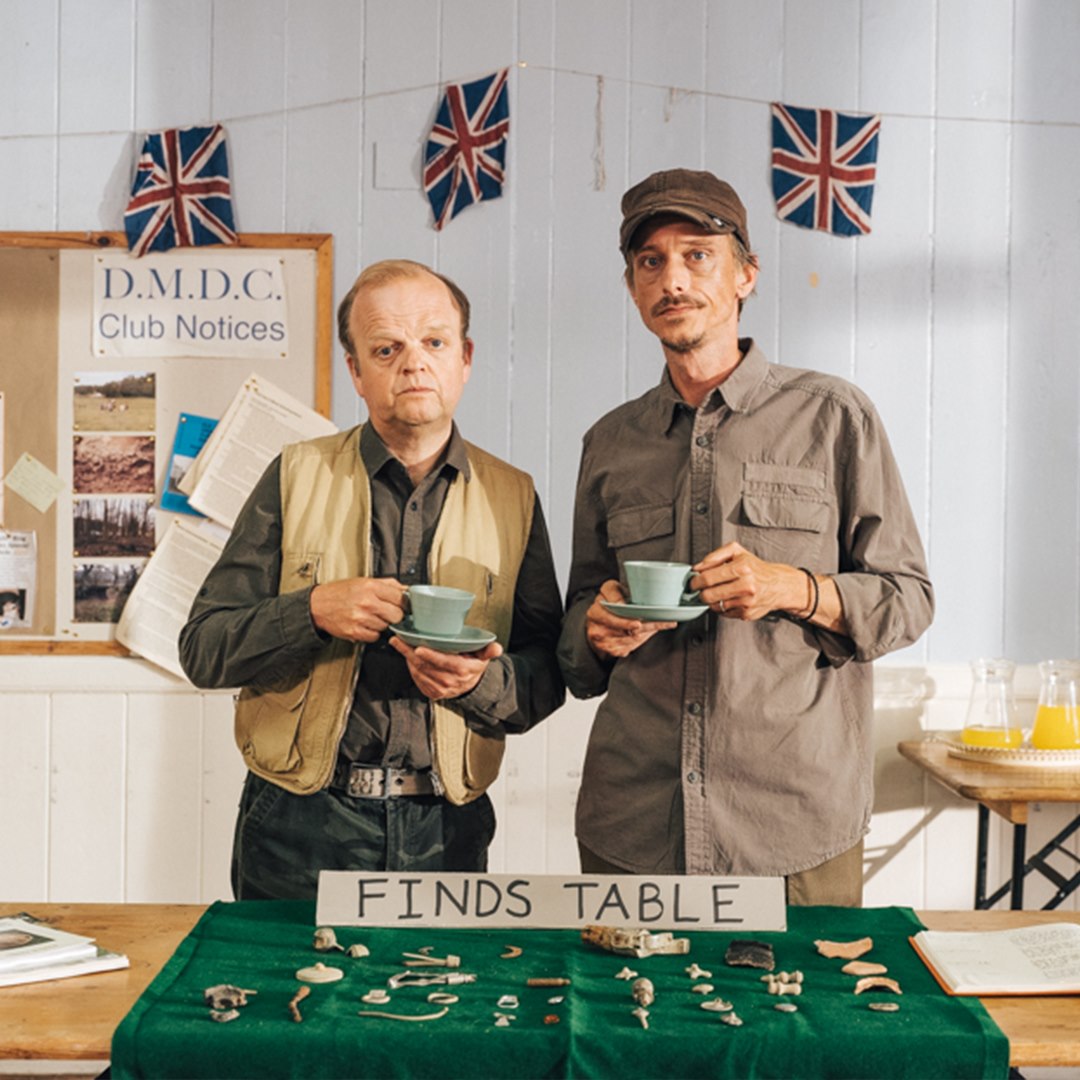 TV Writer Abi Kinsella encourages people to watch BBC Four's Detectorists, enthralled by its nuanced displays of love and relationships
Detectorists is a show about finding gold. There is an obvious metaphor I could use here. I could say that to find Detectorists, nestled away on BBC Four with a modest 19 episodes (three series of six episodes and a Christmas special, all with a half-hour run-time) is to find gold. Except I don't think that to claim that Detectorists is gold reaches the heart of what makes it the masterpiece that it is. To find Detectorists is to find a sketchbook. The pages are yellowed and fuzzy, from the repeated touch of fingertips that have leafed through them again and again and again. Each mark on the pages inside is many scores thick. There are whispers of old, erased strokes in faded lines in the background. Whoever produced the drawings has done so meticulously, laboriously and with utmost care.
They are depictions of you and everyone you hold dear. Tiny, intricate portraits of quirks and idiosyncrasies that you had not even noticed. Details of behaviour beyond those of observation, but that instead speak of a profound love and understanding of humanity, in all its unglamorous and quiet glory.
The way I see it, Detectorists is a show about love, in so many forms, and the ways that those types of love interact. The way that the romantic love between Andy (Mackenzie Crook) and Becky (Rachael Stirling) is complicated by Becky's love of adventure and Andy's love of stability. The way that Andy's love of stability is intrinsically bound with fraternal love for his best friend Lance (Toby Jones), and the way that his paternal love for his son Stanley (Jacob and Isabella Hill) manifests as fear because of this. The list goes on, forming an intricate web of profound feeling, spun from the cohesive thread of Andy and Lance's love of metal detecting.
Andy and Lance's detecting excursions – long sweeping shots of pastoral idylls that zoom in on the pair mid-way through setting the world to rights – punctuate the episodes. It is in these moments that you marvel at the inextricable closeness between the two, who finish each other's sentences and anticipate each others' thoughts, often with exasperation. Never is the affection overt, but it leeches into every moment that they are on screen together.
This is one of the many geniuses of the show. A show about love could so easily be saccharine, but Detectorists is far from it, because so much is left unspoken. 'She said you love me.' Andy smirks, in the finale to Series Two. 'You love me too.' Becky replies bitterly, with a scowl that is trying terribly hard not to smile. Such is the quality of the acting, the depth of the worldbuilding and the precision of the dialogue that the silences are filled by implicit understanding from the audience.
The types of laughs that Detectorists produces are warm chuckles rather than belly laughs. Sometimes you are laughing through tears, because you care so much about their stories. The characters are so three-dimensional that you could convince yourself that they are real. You wonder what they're doing right now. And you arrive at the answer that they're probably turning to their friend, raising their detector to the sky, and asking, 'Pub?'.
---
Want to read about more underrated TV shows?
Why Tuca & Bertie is Seriously Underrated
Why Better Call Saul is Seriously Underrated
Why Mythic Quest is Seriously Underrated