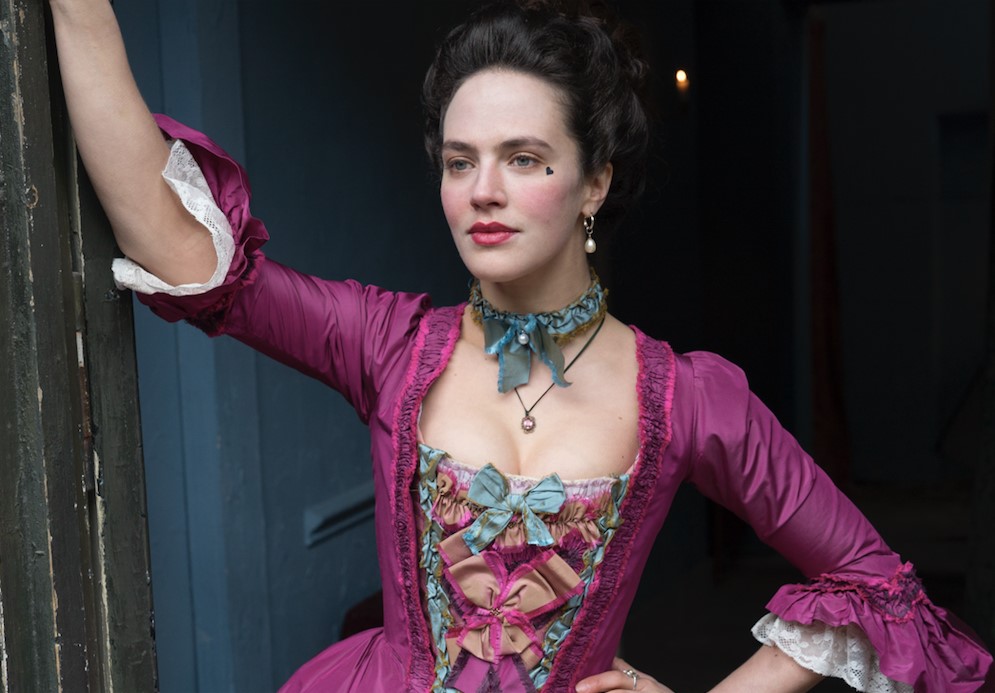 TV Writer Annabel Smith shines a spotlight on the often overlooked series Harlots, a compelling drama that follows the plight of sex workers in Georgian England
Harlots is a three-season series that follows women navigating life whilst working in a brothel, alongside the rivalries and the men who reprimand them for it. It demonstrates the cutthroat business of sex work and its dangers, whilst cementing its popularity as an industry in the 18th century. Harlots reflects how women use their own wits and entrepreneurial spirit to triumph in a society that shuns them.
Following several women in Georgian London, it explores women's lives. They are developed as multifaceted characters, with character arcs that exemplify their ruthlessness and their growth into womanhood, with many starting off as teens or youths within brothels. Whilst Harlots does not shy away from the dangers and cruelty sex workers are subjected to, it illuminates the potential for women to thrive within these sectors. The women are cunning, as well as vulnerable, and sometimes naïve in a city that aims to criminalise them within the one industry which supports women's financial security.
Starring some stellar British talent from the outset and a later introduction to American actress Liv Tyler, the series' performances are compelling. Margaret Wells (played by Samantha Morton) is the brothel owner attempting to claw her way up the class ladder, whilst her daughters join her ranks of sex workers. The complex family dynamics between Margaret and her daughters, Charlotte and Lucy, curate a story following female comradery and independence whilst also challenging these ideas of motherhood. From the very start, Lydia Quigley (Lesley Manville) embodies the villainess role, although not the true one – the patriarchy, with her heavily powdered face, elite lavish brothel, and a target on Margaret Wells' back.
The series is inspired by the book The Covent Garden Ladies by Hallie Rubenhold, with her also being credited as a historical advisor. This only reinforces the female voice infiltrating into every aspect of Harlots production – a refreshing and unsurprising insight as evident from the script to the cinematography.
Although there is a keen focus on the plight of women, Harlots also enables an outlook on race relations and the complexities of being an interracial couple in a time where women and black people were marginalised to a heightened extent. Danny Sapani plays William North, Magaret's husband (although not in an official capacity), who has his own challenges as a business owner, stepfather, and the protective capacity he tries to emulate for his stepdaughters in a city that is also against him.
Harlots is a series that keeps you on your toes, with performances from breakout stars like Eloise Smyth, as well as more established actors like Lesley Manville and Jessica Brown Findley. It has comic elements, grittiness, and moments of lavishness that make you admire the costume and settings, but also serious dramatic narratives that maintain your attention. The rivalries curate a conflict that means you are always on edge, but the authenticity to the character arcs and historical period means you become truly invested in the Wells' fates, along with the countless secondary characters. With its cancellation after three seasons of eight episodes, a binge-watch is in order. This series is comparable to the sort of female comradery and complexity you see in Good Girls Revolt, Vanity Fair, and even Jamestown whilst illuminating the most profitable industry in the 18th century. Harlots is immersive, compelling, and rewatchable.
---
Read more TV articles here:

Why Sense8 is Seriously Underrated