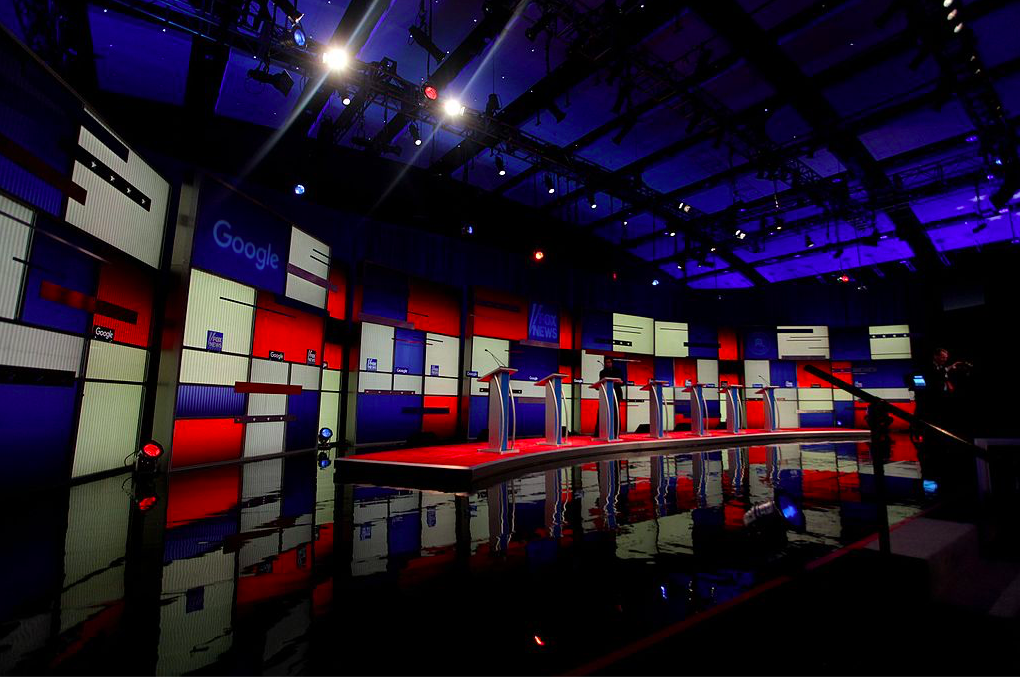 Comment Writer Kit Parsons analyses the prospect of an online presidential debate, arguing that Trump's refusal to take part could be detrimental to his campaign
As I'm sure you're aware, Trump has Covid. This has impacted the second presidential debate which was due to be held on the 15th of October. Rightfully so, Joe Biden called for the event to be cancelled, stating "I think if he still has COVID, we shouldn't have a debate".  His statement has led to some claiming that Biden's lack of willingness for the second debate is a weakness. I struggle to see the issue with a 77 year old man wishing to social distance from a man with Covid-19. If anything, I would suggest it shows common sense and a level of leadership which America may well desire.
This has arguably pushed the Commission on Presidential Debates to consider an online debate. The Trump campaign has claimed that the Commission made the decision in favour of Biden, however Biden's campaign have argued that the Commission made the decision independently. 
President Trump was not best pleased by the proposal. During one of his numerous and somewhat infamous Fox News interviews he suggested that the Commission's proposed changes were "not acceptable to us". The President went on to say that he would not be wasting his time with an online debate and that " [online debates are] not what debating's all about. You sit behind a computer and do a debate. It's ridiculous, and then they cut you off whenever they want". 
I usually find myself disagreeing with most of what the President says, however I think he makes a good point here. The suggestion that "they can cut you off whenever they want" seems rather dystopian. Having the freedom of speech taken away from you is wrong. I understand that after the shambolic first debate the idea of being able to mute the candidates may seem appealing, however I don't think it should be seriously considered. 
Despite this, I am surprised that Trump pulled out of the debate. Biden is regularly polling 10 points ahead of the President and the debates were considered to be the final opportunity for Trump to create a narrative and catalyst that would bring his campaign back from the dead. He clearly doesn't see that! Or maybe he has begun to accept what the polls suggest to be inevitable. Due to the absence of the second debate, it makes it considerably harder for Trump to come back.
.
It's interesting to consider how Biden feels about the cancellation of the second debate. His team suggests that he wants the three debates as he "looks forward to speaking directly to the American people". In spite of this, the Democratic Speaker of the House, Nancy Pelosi, does not "think there should be any debates". Does this show an underlying concern amongst Democrats that the debates are Trump's chance to bounce back? Even if Biden really wanted all three debates, his current lead in the polls doesn't lead me to think that he'll be too disappointed. 
I understand why the President was afraid of an online debate. After all, his suggestion that his mic would get cut off is legitimate. However, I would say that his missing out on this debate certainly won't help his campaign and chances of re-election. Biden will not be too sad about the debate's cancellation; it seems that there is very little to knock him off his path to the White House.
---
Read more from Comment on US Politics
Trump v. Biden: The Worst Presidential Debate in Recent History? 
Could Trump's COVID-19 Diagnosis Finally Spell the End? 
Who is Andrew Yang and Why Would He Have the Best Chance at Beating Trump?