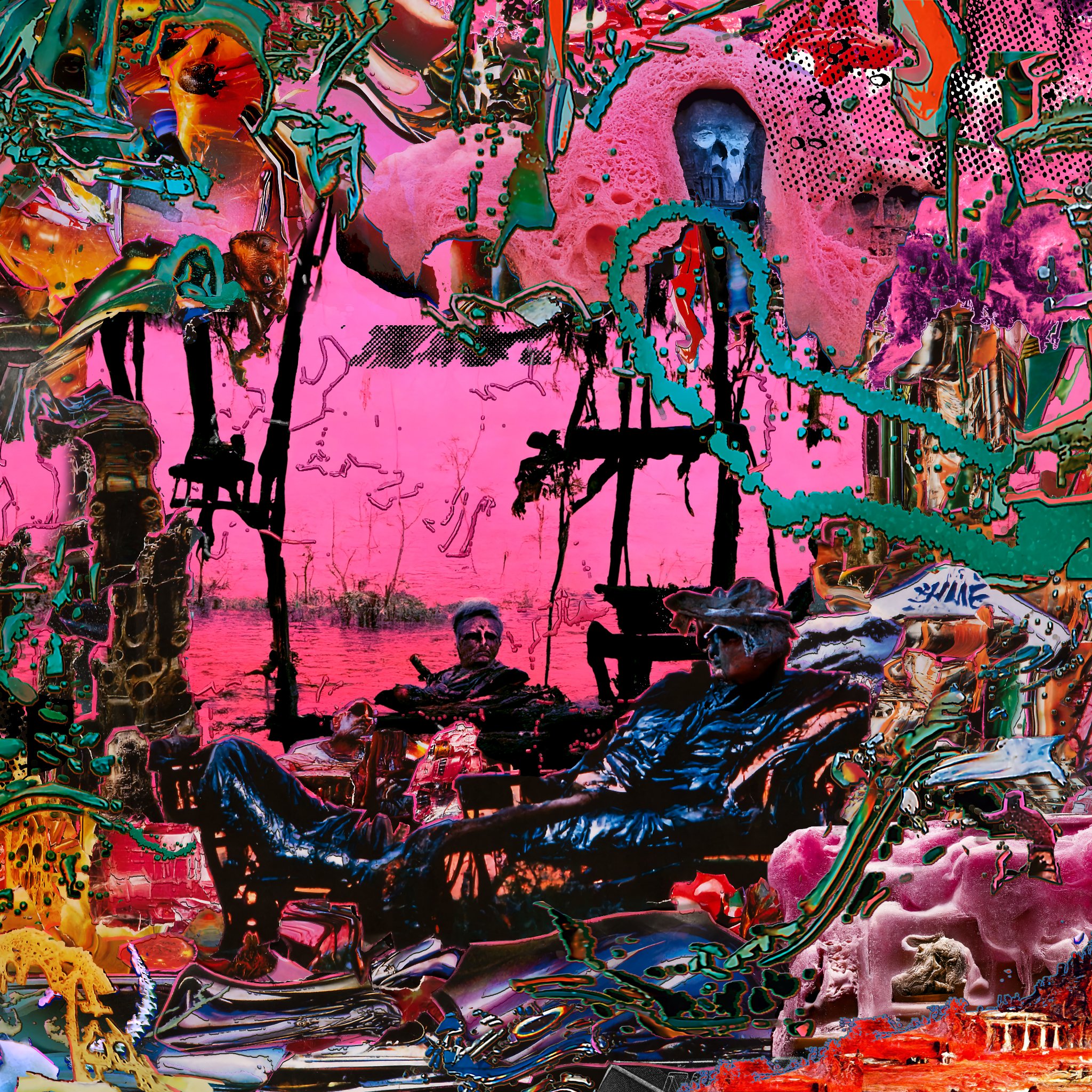 Music critic Dean Turner reviews Black Midi's latest album, commending it's musical complexity
Black Midi need no introduction. Not that I could provide one anyway, because their music flouts classification. The band have made a name for themselves genre-hopping from the noisy post-punk cuts of the enigmatic Schlagenheim, to forays into jazz fusion and prog on their theatrical previous release, Cavalcade, finally landing on what feels like the total culmination of their musical development in their third LP, Hellfire. The album is everything you could want from Black Midi, distilled into nine tracks and forty minutes of beyond-the-pale pandemonium. The sheer musical complexity of the tracks on Hellfire is impossible, while frontman Geordie Greep's lyricism can only be described as exquisite.
Summoning master storytellers like Tom Waits and Scott Walker, the lead singer uses his eccentric baritone vox to shapeshift through the album, taking on a litany of deranged personas, "scumbags" in his own words. As a result, the album evokes devilish dealings, eternal damnation, and crossroads between worlds. It is difficult not to hear echoes of Dr Faustus' Mephistophelean bargaining, or Dante's diabolical journey through the inferno.
Even the album cover is suggestive of a tumultuous hellscape, while limited edition vinyl copies were pressed in a gorgeous blood-red. Hellfire updates these classic literary tropes, giving them with a sleek, unabashedly modern glean. Encapsulating this idea in his typically elusive fashion, Greep stated in one interview: "I don't believe in Hell, but all that old world folly is great for songs." Consequently, Hellfire is without a doubt Black Midi's most thematically unified and cohesive release in their increasingly hefty catalogue.
This is perfectly demonstrated in Hellfire's leading single, 'Welcome to Hell'. Greep metamorphoses into an abominable military commander who lambasts a disturbed young conscript, addressing themes of militarism and toxic masculinity, while the band gives us an all-out tour-de-force of their instrumental prowess. Cameron Picton's thumping bassline provides a more-than-adequate backdrop for Morgan Simpson to remind us that he is one of the most brilliant drummers alive right now. His beats give the listener something to latch onto during the rest of the band's prolonged psychoses, yet he ultimately contributes to the chaos without completely losing you, making for a mesmerising experience.
Picton's contributions are not limited to his competence on the bass guitar, though. Greep takes a back seat on a couple of tracks, allowing the bassist to showcase his vocal virtuosity. The pair switch roles entirely on 'Eat Men Eat', with Greep providing the artful lower tones behind the third track and second single. 'Eat Men Eat' is the story of two weary travellers who stumble upon a mine. What they come to realise, however, is that this mine is like no other. The poor labourers are fattened up like foie gras geese with 'whiskey, onions, and chillies,' so that an evil corporate conglomerate, represented by another deranged authority figure, can harvest their stomachs' acids to produce a curious alcoholic beverage named 'Rennie's red wine.'
I cannot fathom the imaginative power required to invent such a story, never mind being able to illustrate it with such stark clarity through lyrics and instrumentation. Perhaps Picton has sold his soul to the devil (which would be entirely in keeping with the overarching theme of the album). What I can be sure of, is that when the flamenco-infused guitar fades out into a beautiful tabla-backed break, providing the sense of anticipation necessary to build back up into the saxophone crescendos of the final act, you will immediately recognise that 'Eat Men Eat' is truly wonderful in all its madness.
Other especially high points on the record include the stupefying intricacy of 'The Race Is About To Begin', which feels like about eight songs piled into one in the best way possible. 'Still' is another beautiful track featuring Picton on vocals, with a very distinctive country bent, reminiscent of a beefed-up version of last year's single, 'Cruising'. Meanwhile, 'Dangerous Liaisons' recounts the tale of an unwilling assassin who comes to face the devil's retribution. And how could I forget '27 Questions,' the cursed vaudeville show tune that closes out the album? Every track on the record holds its weight and completely deserves to be there, and as such Hellfire is bereft of filler or bloat. The album is a streamlined, well-oiled machine.
Moving away from the material itself, I also wish to highlight Marta Salogni's production. Her previous work is a roster of huge names such as Björk, M.I.A., and Animal Collective, as well as Black Midi themselves for 'John L,' the lead single on Cavalcade. The essential work of producers is not always readily acknowledged. This, combined with a male-dominated industry, creates a climate where the efforts of female producers go underappreciated. So, it is important to highlight Salogni's work. Without her, this album would certainly not sound as lustrous as it does. She has the skill to wrangle the band's anarchic character on the cutting-room floor – which must be no mean feat – engineering an album that demands re-listen after re-listen, all in a mere thirteen days.
Saxophonist, Kaidi Akinnibi and keyboardist and synth player, Seth Evans are both very welcome additions to the record. The pair joined the band during live performances shortly after the departure of guitarist, Matt Kwasniewski-Kelvin, who now records with South London multi-instrumentalist, Wu-Lu. Kwasniewski-Kelvin's hiatus created what might be described as a minor lacuna in the band's sound, which momentarily shone through on their previous album.
However, after a year of touring and, of course, road-testing many of the songs present on Hellfire with the original trio, Akinnibi and Evans have truly cemented themselves as real sonic presences, as well as exuberant personalities on stage. Many songs on the LP would simply not be as great as they are without the extra pair's talents.
All in all, Hellfire is the result of innumerable tiny moving parts. Its complexities all weave together in a precise but totally perfect way, challenging you to press play just one more time to figure out what exactly was going on in that one part of the song you really liked. It is a veritably magnificent album and their most deliberate project to date. Geordie Greep remarked when teasing the album: "If Cavalcade was a drama," then Hellfire is an "epic action film." He was absolutely right. Hellfire is a balls-to-the-wall, full-throttle, no-holds-barred summer blockbuster, the kind that would render even the likes of Spielberg envious.
Rating: 10/10
---
Enjoyed this? You might also enjoy:
Reading Festival Preview: BBC Radio 1Xtra Stage
Reading Festival Preview: Main Stage East Line Up