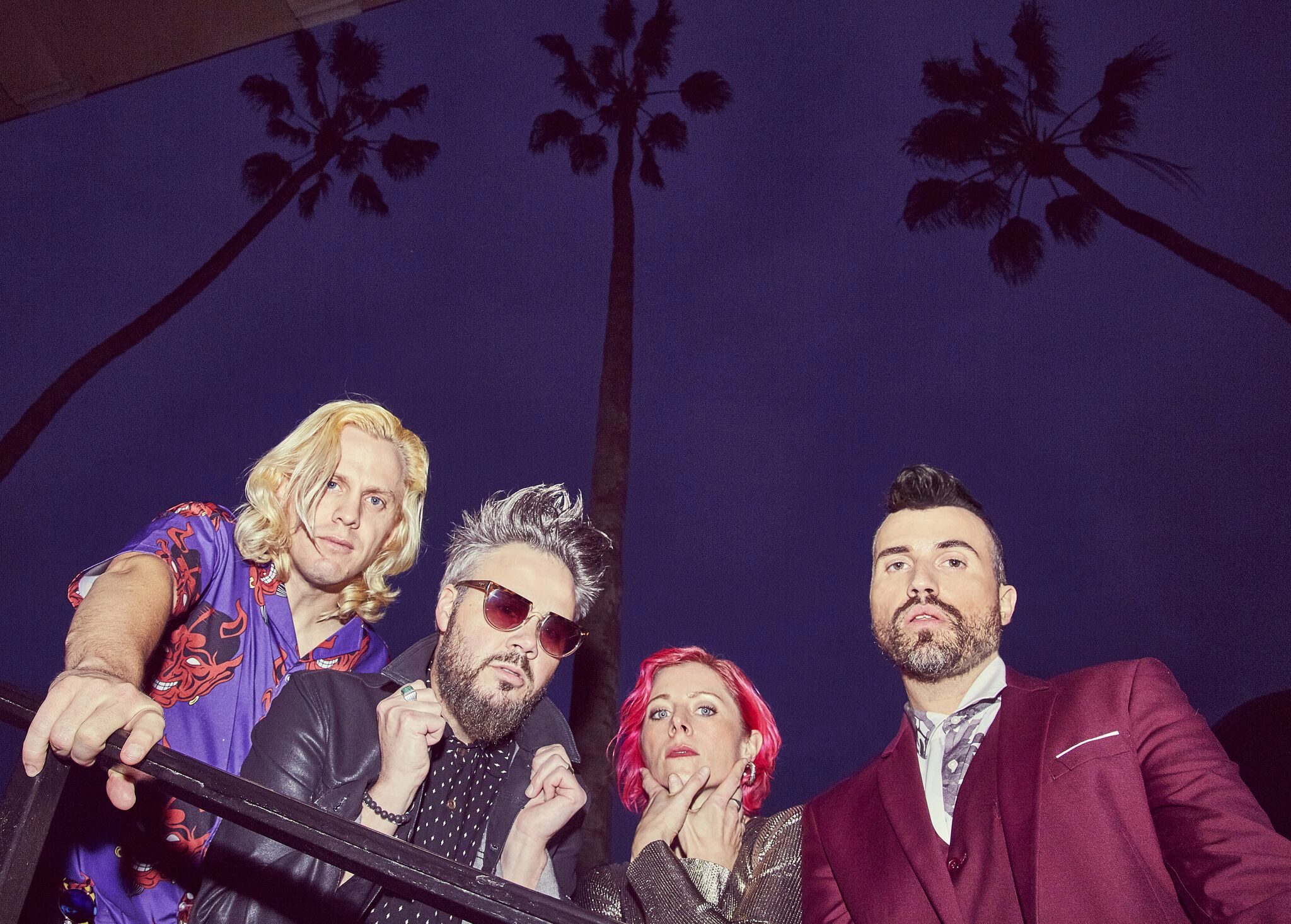 Music Editor Gemma Elgar believes I Can Feel You Forgetting Me to be the strongest Neon Trees album to date, dealing with themes of love and loss through the emotional aftermath of such events
As their first release in six long years, expectations were high for Neon Trees' fourth studio album, and I Can Feel You Forgetting Me did not disappoint. The long hiatus was caused by frontman Tyler Glenn's embarkment on a solo career in 2016 when he released Excommunications, an album whose themes run into the latest Neon Trees release.
I Can Feel You Forgetting Me is self explanatory in its title. It's a raw and rich album that tells Glenn's semi-autobiographical story, as although at surface level it is a fantastic breakup album, it is also Glenn's personal reflection on his experience and emotions regarding his public coming out and leaving the Mormon Church in 2014. Neon Trees have always dealt with feelings of heartbreak, but I Can Feel You Forgetting Me feels like a more mature take on the aftermath of such emotions, considering the difficulties of being alone through a pop-infused concept album. Abstract thoughts are manifested in coping mechanisms of drugs and alcohol, and an inherently gothic theme of ghosts and skeletons in both song titles and lyrics alike that create a literal haunting of past events.
The heartbreak pop anthems begin in classic Neon Trees style right off the bat with 'Nights.' One of the strongest songs on the album, the lyric 'I sit alone and wonder why / they say that boys don't cry' introduces the themes of I Can Feel You Forgetting Me as a whole perfectly. A song about lying awake at night and overthinking, it sets up the rest of the songs on the album as these wondering thoughts in question. It has a belter of a chorus, and makes for a fantastic opening track.
'Nights' leads into 'Used To Like,' the first single released for I Can Feel You Forgetting Me, and understandably so. It is probably the track that feels the most like old Neon Trees – and I use that term very loosely. I Can Feel You Forgetting Me absolutely still follows the classic Neon Trees sound, but 'Used To Like' probably has the most surface level meaning, where as the other tracks on the album feel more evolved. That being said, it undeniably worked to raise hype and remind listeners what Neon Trees are all about, and it is still a pop anthem. Why mess with a winning formula?
'Holy Ghost' follows next, maybe the track that best defines the album as a whole, dealing with loss of love and religion and tackling the album's consistent double meaning the most blatantly. 'Skeleton Boy' continues this theme of hollowness and spirituality, leading into 'Mess Me Up,' of which Tyler Glenn stated on Instagram: 'So much of a codependent relationship is the feeling of unfulfillment. Here I'm begging to not let it go on longer than it needs to.' 'Mess Me Up' is the slowest song on the album, but still undoubtedly poppy, and echoes the specific heartbreaks of Excommunications. The lyric 'LA is so dramatic / But I'm learning to like the traffic' in the first verse seems to be a direct reversal of 'I hate the traffic in LA' in Excommunications' opening track 'Sudden Death (OMG).'
A shift in the angle of storytelling comes with 'Living Single.' Drawing direct comparisons between love and drug addiction, this track begins to address the recovery process rather than the pain alone as in previous tracks. This is a theme that continues into 'Everything Is Killing Me' and 'Going Through Something,' all songs that reflect on the internal recognition of a personal experience and development, rather than the previously expressed outward anger at past events and their effects on the narrator. Another shift then occurs in the penultimate track 'When The Night Is Over,' potentially the catchiest song on I Can Feel You Forgetting Me, the lyric 'This déjà vu got me missing you' working as an excellent hook. It works towards an upbeat conclusion to Glenn's narrative of recovery, and the song summarises an outcome of having moved on whilst still acknowledging moments of loneliness that can't be avoided. The upbeat melody of 'When The Night Is Over' captures a general acceptance of the past, as apposed to the album's earlier tracks of anguish.
I Can Feel You Forgetting Me ends with 'New Best Friend,' a song that holds the most allusions to Excommunications and also, therefore, Tyler Glenn's personal life. In a tweet, he wrote that 'New Best Friend is about embracing the crazy that lives within all of us: The nostalgic highs, the unflattering lows, and the beautiful messiness of being human.' I Can Feel You Forgetting Me is a beautiful remembrance of things loved and lost, and the journey of independence as a result, moving on and anticipating better futures with self acceptance. The inspiration so clearly drawn from Glenn's personal life makes the album all the richer, and is what puts I Can Feel You Forgetting Me aside from the rest of Neon Trees' discography as their strongest album to date.
Rating: 8/10
I Can Feel You Forgetting Me is available now via Thrill Forever, LLC
---
Like this? See below for more from Music:
Single Review: Maisie Peters – Sad Girl Summer
Single Review: Pillow Queens – Handsome Wife
Album Review: HONNE – no song without you