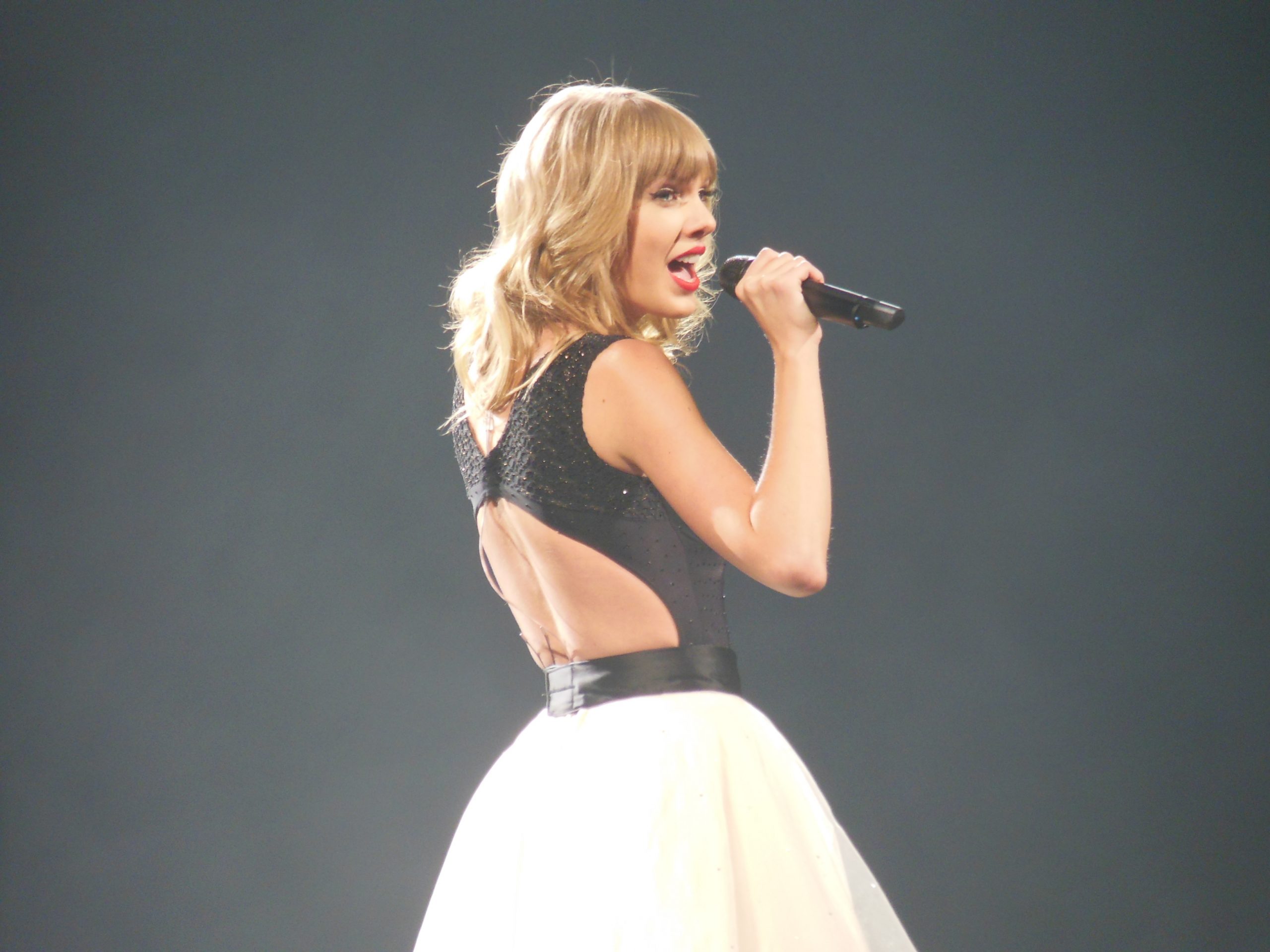 Music Critic Sammy Andrews argues that Taylor Swift's unexpected new album shows an artist unafraid to experiment and look inward to create some of her best work
Whilst all of us were hopelessly baking banana bread and trying to keep our sanity during lockdown, Taylor Swift was busy writing one of her most beautiful albums yet. For her eighth studio album and a surprise release, folklore, she, in every sense, threw out the rule book and did a 180 turn from her previous pop princess sound on Lover. An album packed full of stories, fantasies and stunning lyricism, folklore is a beautiful expression of emotion. It displays the best of Swift's song writing and storytelling ability, whilst experimenting with a newer, folk/indie inspired dreamy atmosphere. folklore is an impressive feat from Taylor Swift, coming as a collaborative effort between her, Bleachers' Jack Antonoff and The National's Aaron Dessner. The album both experiments with new and exciting sounds and returns to the best of her intricate and beautiful song writing.
Throughout the sixteen songs on folklore, Taylor Swift explores an entire range of emotions, making this album perhaps her most emotionally vulnerable since Red back in 2012. What is clear is that Swift has used her time in lockdown to look inwards and this offers a specifically reflective tone to the album. Swift approaches her personal life with a level of introspection that contrasts previous sassy rebuttals. Instead, there is a meditative quality to the songs on folklore. This album displays some of Swift's best vocals, as she approaches each song with a gentle, dream like melody to her voice. Opening track 'the 1' is a tender and nostalgic reflection upon what could have come in a past relationship with heart breaking lyrics like 'if one thing had been different / would everything be different?' Further explorations of vulnerability come from the transcendental orchestration and subjects of 'this is me trying' which documents a deeply emotional response to the track record of her career. There is a certain level of maturity to these songs, as she truly evaluates herself with complete honesty.
This album sees some of Taylor Swifts most emotional songs yet. Her collaboration with Bon Iver on 'exile' is a dramatic, piano led ballad about lost communication and a broken relationship that will pull at your heartstrings. Meanwhile, 'my tears ricochet' and 'illicit affairs' carry the same dramatic and atmospheric mood whilst being lyrical masterpieces within themselves.  The beauty of lines such as 'clandestine meetings and stolen stares' have a poetic quality to them that lift the album to an ethereal and dreamy level, whilst emotionally taking the songs to new heights.
Throughout the album, she expresses a beautiful intricacy to these emotions through her lyricism and therefore these songs become highly personal love letters and memories frozen in time. The transcendental orchestration and subjects of 'this is me trying' document a deeply emotional reflection upon her public reputation. In 'invisible string', Swift tells the story of the lives her and her current partner led and the metaphorical string that is the fate-like connection they shared. Whilst in songs like 'peace', the simplistic electric guitar that carries the song allows for lyrics such as 'the rain is always gonna come / if you're standing with me' to reveal an emotional vulnerability. The stripped back nature of folklore allows for Swift to fully expose herself, and this album sees some of the best lyrical song writing in her career, whilst also gaining a real insight into her personal anxieties.
Yet, despite the prominence of these highly emotional moments, folklore is at its heart an album of fantasy and imagination, with Swift's storytelling ability being showcased at its forefront. Swift creates entire imaginary narratives throughout the course of the album. Lead single 'cardigan' is an emotionally charged song, led by piano and the dramatic story of a scorned girl discovering she is in a love triangle. Swift's vocals are dreamlike and swooning, adding to the overall atmosphere of the album. Yet, the magic of this album's lyrics is its consistent overarching imagery. 'betty' references a love triangle and is from the perspective of the boy wanting to return to betty and her 'cardigan' after cheating on her when a girl said 'James, get in, lets drive'. Meanwhile, in 'august', we hear the other woman's perspective, commenting 'remember when I pulled up / And said get in the car.' Each song interweaves its narrative so intricately and Swift tells each perspective of a love triangle with detail and passion. Her lyricism has always been impressive, but this album is a testament to the fact that her storytelling is unparalleled.
These imagined narratives consume the album and for one of the first times, Swift begins to tell other people's stories as well as her own. Aside from the imaginary love triangle, Swift also tells the story of the ex-owner of her house in Rhode Island in 'the last great american dynasty.' The rise and fall of heiress Rebekah Harkness and her tumultuous lifestyle deeply parallels Swift's own life, and she pokes fun at this in the song with the lyrics 'I had a marvellous time, ruining everything.' The song is an upbeat but smooth anthem that at its heart makes a comment on the mad woman cliché in popular culture. Yet, no song on the album displays this best than 'mad woman' itself. A dark and moody anthem of female empowerment, Taylor Swift rejects any man who has ever called her crazy and instead, this song is a call out to the societal standards that enforce these damaging stereotypes for women.
What is also really special about folklore is the freedom within it. It seems that breaking from the formulaic convention of an album release schedule allowed Swift to experiment and truly pour herself into the album. The entire album carries an overall indie and folk sound, allowing for Aaron Dessner's influence to really infiltrate each track. Yet, this folk inspiration means that for moments, Taylor Swift returns back to her traditional country sound that has been seemingly lost in her pop-icon status. In 'betty' the accumulation of harmonicas and acoustic guitars are the perfect feel good country sounds to carry the whimsical love story, and Swift's vocals suggest a nostalgic country twang that harkens to her old country music days.
Taylor Swift since her first album in 2006 has never been afraid to try new things and explore different sounds. But in no album except folklore has she released a collection of such beautiful, tender and delicate songs. Each song is dreamy and fantastical, and folklore is a testament to Taylor Swifts ability to tell a story and create an entire atmosphere to coincide with it. Folklore is a beautiful album from start to finish and it is Taylor Swift's song writing at its best.
Rating:9/10
_________________________________________________________________
You Might Also Like: 
Album Review – Fontaine's DC – A Hero's Death
Single Review – Nothing But Thieves – Real Love Song
Virgin Money Unity Arena and the Future of Live Music