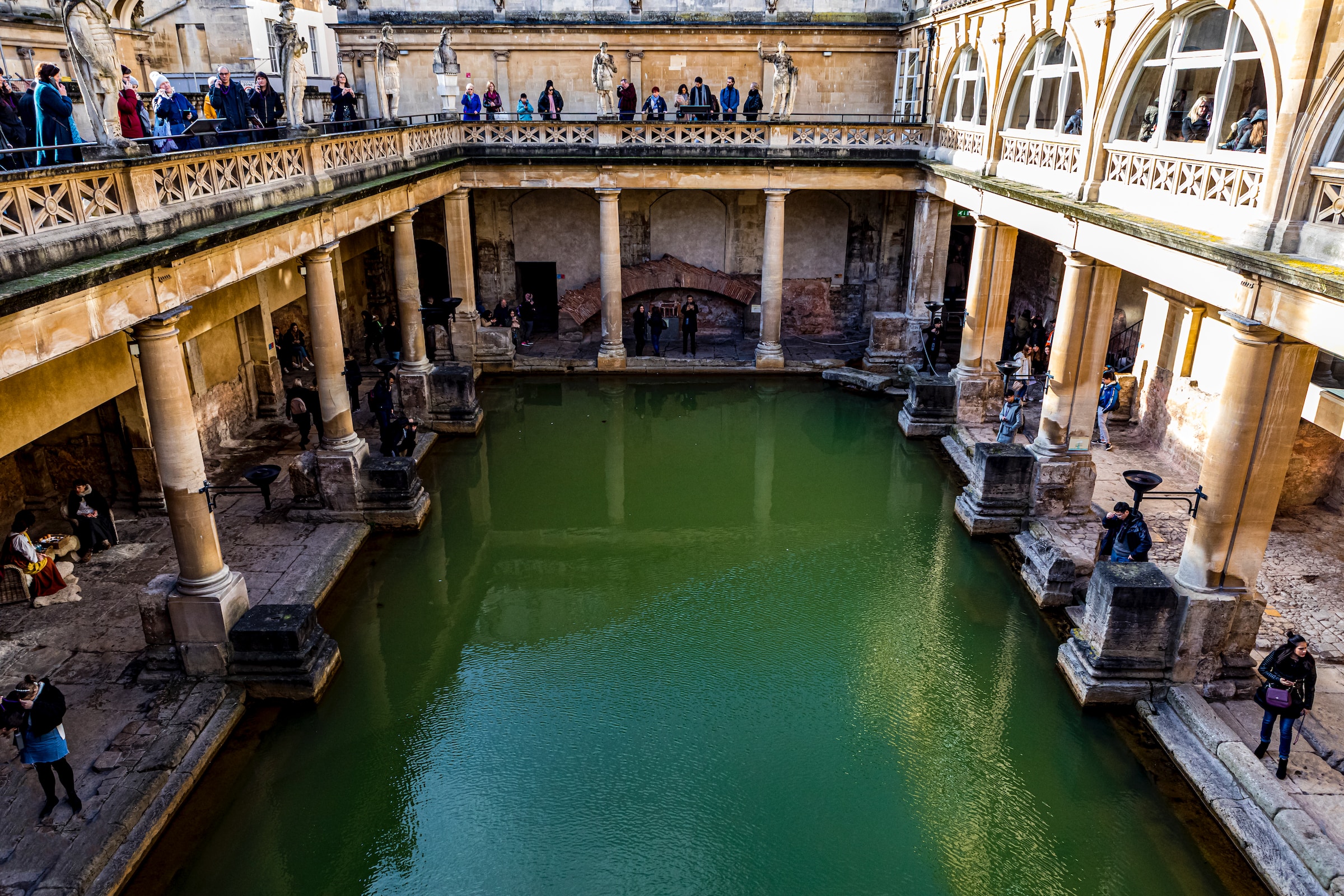 Digital Editor Cara-Louise Scott tells us why Bath is such a great place to visit in the summer
Growing up in a small town thirty minutes from Bath has meant that I've always had a soft spot for the city. Located in Somerset, it is a place enriched in history and is most known for its famous Roman Baths. With its stunning architecture, large parks, and an exciting assortment of shops, restaurants and activities to do, it really is a place worth visiting, especially in the summer. 
I fondly remember going to Bath on the bus with my mum when I was a teenager for shopping trips, walks, and visits to meet my favourite authors (Bath has an annual Children's Literature Festival). It would always be an exciting day out, being the closest city to us. More recently, I've been to Batheaston which is just outside of Bath, where you can walk into the city centre along the canal; this is a lovely picturesque walk to do in the nice weather if you fancy a 5-6 mile walk into Bath. I also go regularly in the summer holidays with my fiancé, where we have picnics or ice cream in the park, and play mini golf at Victoria Falls Mini Golf.
But what makes this city so popular? Well, the city was inscribed as a World Heritage Site in 1987, and was later inscribed secondly as one of the Great Spa Towns of Europe in 2021. World Heritage Sites are locations of 'global significance, telling the story of our cultural evolution and natural beauty.' Bath became a 'spa' when the Romans built the baths in the valley of the River Avon, which flows through the city, and the iconic Bath Abbey was founded in the 7th century, becoming a religious centre. The famous Jane Austen also lived in Bath, and The Jane Austen Centre is a popular visitor attraction, although I have not been myself.
Bath has over 6 million annual visitors, making it one of the top ten most visited English cities by overseas tourists. The city is also home to two universities: the University of Bath and Bath Spa University. 
So, what can you do on your visit to Bath? If you're looking for free things to do then I would recommend taking a walk through the Royal Victoria Park, an expansive green area adorned with bright flowers, as well as the most beautiful part of the park: the Botanical Gardens – I would recommend taking a walk around and finding a bench to enjoy the scenery. The Royal Crescent is also a must-visit due to its iconic landmark status in the city. If you're around this area, do consider playing the Mini Golf at Victoria Falls (as mentioned previously) as it's great fun, and in the summer they usually have a 'beach-style' bar next to it. 
Taking a stroll down York Street and the Southgate shopping centre area means that you will be able to see the sort of architecture and bustling atmosphere that Bath has to offer. Furthermore, there is an array of independent and more up-market cafés and restaurants to try. Also around this area is Bath Abbey, which is worth a walk past to admire its beauty; you can also go inside for £5.50 as a student.
If you're looking to visit museums and cultural heritage places that cost money, then the Roman Baths is definitely a place to go. Having been twice, it is an interesting site to learn more about history and to see the baths in real life. However, I would personally not visit again, due to the entry tickets being on the expensive side. But, if you're interested in Roman history, I'd say it's definitely worth the visit at least once. There are plenty of other museums to visit too, such as the Holburne Museum and Victoria Art Gallery. If you're wanting to see a theatre show, the Theatre Royal is also worth a visit.
And finally, if you're wanting a view overlooking the entire city, I would recommend doing the Bath Skyline walk which takes you on a countryside walk among tree-lined hills at the top of Bath – bring a picnic to enjoy whilst you're up there!
Bath has a variety of activities and stunning sights to offer, and it is no surprise that it is one of the most visited places in England. It really is a place worth visiting if you fancy a day trip out of Birmingham or if you're looking for places to travel to in the UK during the summer months.
---
Enjoyed reading this article? Find more Travel articles here:
Three Day Guide to Lisbon (On a Budget!)
Top Two Cities to Solo Travel: Prague and Budapest