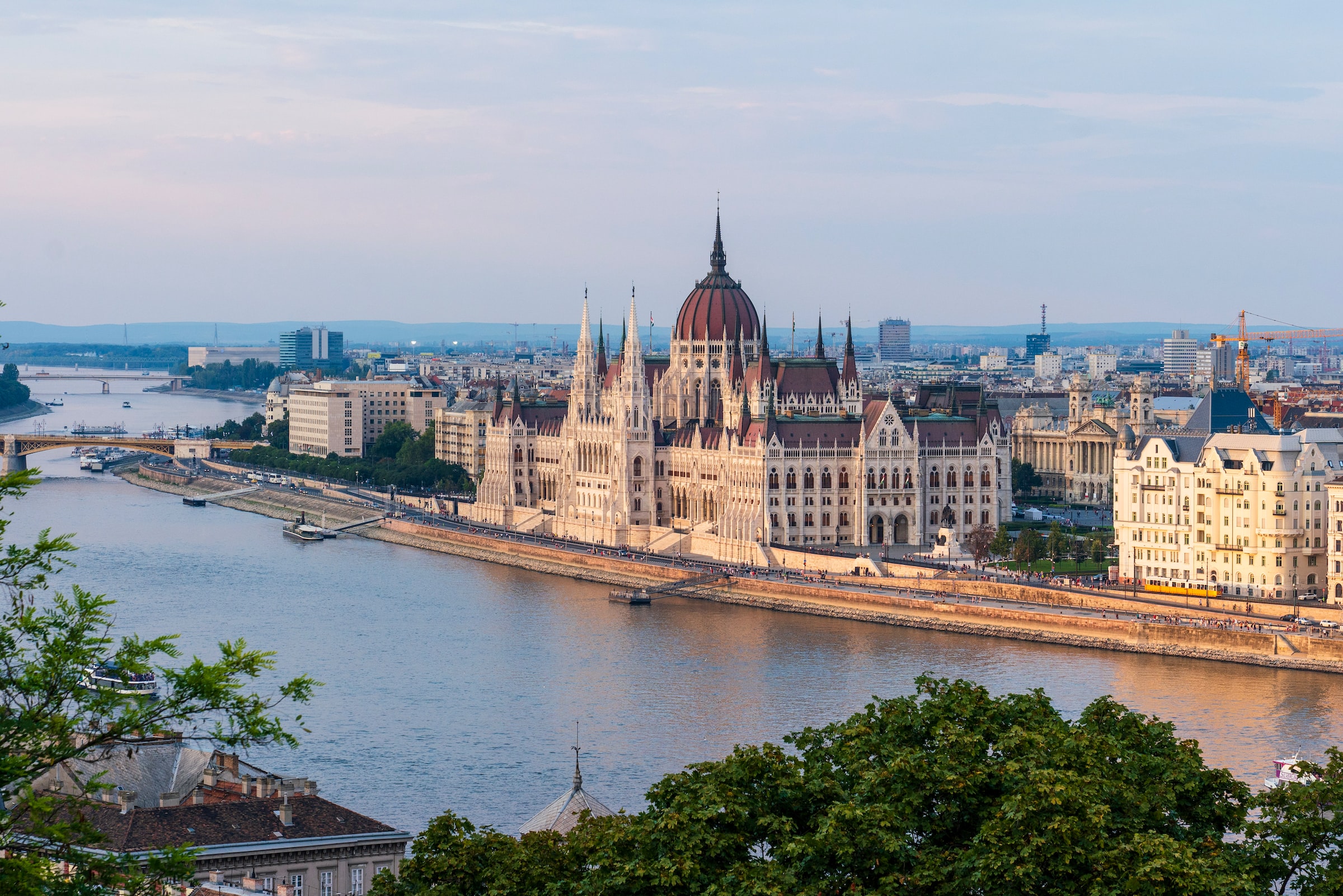 Travel Writer Pippa Kline takes us on a journey through her top two European destinations to be a solo traveller
After covid cancelled my planned post A-level interrailing trip, last July I decided I wanted to fulfil my planned summer of city sightseeing and nights out all over Europe. In the spur of the moment, I decided to solo travel, since I enjoy intense planning and spending time by myself anyway. One of my favourite aspects of solo travelling is that it is as social as you want. Some days I would be completely in my own company and others I would spend with people I'd just met. With that in mind, here are my favourite places I solo travelled.
Prague
My first experience of solo travelling was in Prague. This was the city I was most excited to visit due to its dramatic, gothic architecture, sprawling squares and riverside walks. My hostel was just outside of the Old Town, so if you don't mind walking I would definitely recommend Hostel Elf. The plant-covered roof terrace provided long social tables and 90p bottles of beer and is where I met people from all over Europe (I liked that it didn't feel like a brits abroad hostel). 
I joined the bar crawl one night where we explored underground cave-like bars and this was another nice way to meet people. While my phone service failed a lot of the time in the city, Prague is so easy to navigate that soon enough I could find my way from one side back to my favourite restaurants. Every corner I turned offered a new garden or artistic restaurant I might have overlooked had my google maps been working, making Prague (and cities in general) a great place for solo travelling as you don't need to have much of a plan. I came across sights I wanted to see by wandering around somewhat aimlessly.
My days involved walking along cobblestone streets lined with shops selling glass jewellery and chimney cakes, admiring the statues along Charles Bridge, and strolling to Petrin Gardens where the tower offers views of the terracotta-coloured city roofs. As well as bucket list tourist sights, Prague is full of small-scale galleries where I learnt about Czech culture through artists such as Andy Warhol and Alphonse Mucha. My favourite part of Prague was something I wouldn't have discovered unless I had been travelling by myself and speaking to new people. Swedish girls in my hostel told me about a lake a half an hour's tram ride from the city in the natural park Divoká Šárka, where many locals swim. I spent a sunlit day lying on grassy banks reading and having a Lidl picnic, interspersed with dips in the lake. It was a nice change being outside of the city's tourist bubble, yet somewhere I still felt safe. 
Budapest
Whilst different to Prague, Budapest provided another enjoyable solo travelling experience. As it was the last stop on my trip, I was late booking accommodation and consequently ended up at a party hostel. This became perhaps my favourite stop. I had booked a female dorm as it was the cheapest at the time, and this was the easiest way I had made friends on my trip previously. The Hive Party Hostel lived up to its reputation, with a club-like bar that stayed open until 6 am in a courtyard in the centre of all the rooms. 
There were lots to do directly surrounding the hostel; a nearby alleyway was lined with little restaurants and lively bars decked with fairy lights, then turned into a daytime market where I bought jewellery and vintage Hungarian stamps. Staying in a party hostel meant more organised events, with the highlight being a nighttime river cruise with drinks alongside the beautiful parliament building lit up in golden-yellow tones. The Ruin bar or Simple Kert is also unmissable in Budapest. A former factory turned nightlife spot, the club simultaneously feels like a crumbling Italian villa and graffitied skate park. Its two stories are filled with disco balls, plants and bathtubs to lounge in. Szechenyi, the thermal bath was another highlight. I visited the attraction with friends from my hostel and we spent the day resting on sun-loungers and soaking in the steaming blue water. I was sad to leave Budapest, feeling I'd only just begun to explore it. It is somewhere I am eager to visit again. 
Europe is a great place to start
Since European cities offer so much and are so pedestrianised, they are the ideal start to solo travelling, offering a balance of cultured daytime trekking and post-sunset liveliness. I never found myself short of things to do in Prague and Budapest, and enjoyed the freedom that solo travelling offered.
---
Enjoyed reading this article? Find more Travel articles here:
A Valentine's Day to Remember: Top Romantic Getaways for 2023
4 Things I Learned Doing a Year Abroad as a Creative Writing Student