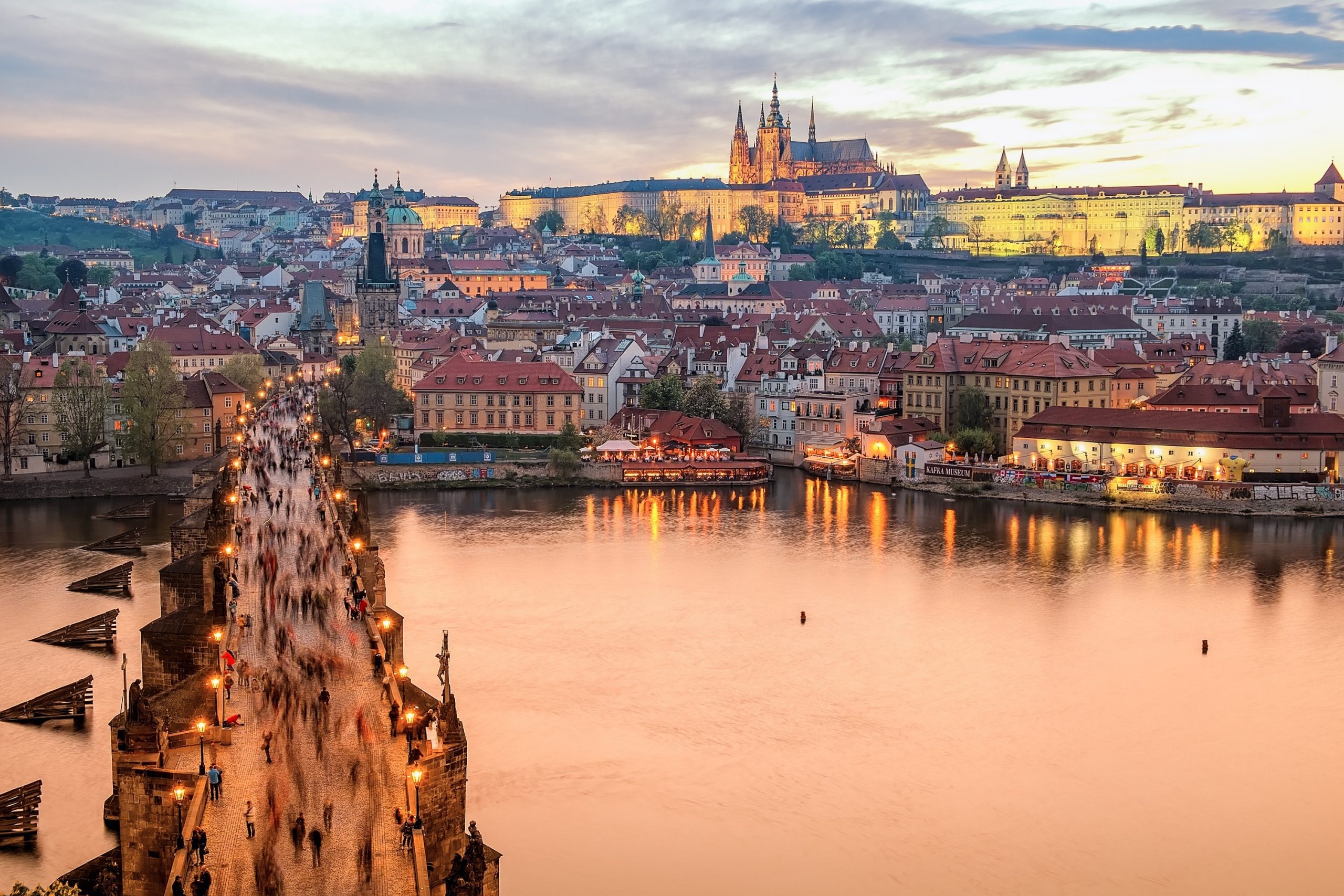 Travel Writer Kathryn Dungey guides us through a fun-filled two day trip to Prague
Continuing festivities
Deciding to start 2023 with a bang, my friends and I caught a plane to Prague for two nights. In total, our flights and Airbnb came to less than £150 so it is definitely doable on a budget! Upon arrival, we headed straight to the Old Square's Christmas Market. One of the main reasons we chose Prague was because it is one of the few European cities with a Christmas market that remains lively even after Christmas. I found that the Old Square was the prettiest area there and we spent our time looking around its market stalls, stopping to try dumplings and hot dogs for lunch. After this, we decided to get to know the area a little better by taking a short wander around. This is one of the best ways to make the most of the city given that it has so many beautiful buildings to admire. (It did not take long before we had completed a considerable amount of steps and so we headed back to the apartment for a break before getting ready for the evening).
A feast for the senses
To celebrate our first night, we decided to treat ourselves to a meal in Restaurace U Prince, a restaurant in the Old Square. We had a view of the famous medieval Astronomical Clock which had little animated figurines that were put on a popular display every hour. We tried the local cuisine, enjoying beef goulash and duck. As we were in the centre of the Old Town, our meal was a little more expensive than when we ate slightly further away the following evening. Nevertheless, it was still less than £20 each for our meal and a cocktail. Once finished, we decided to visit the Sex Machines Museum out of curiosity. It ended up being a highlight of the trip and certainly generated a lot of laughs. The following day, we headed to Prague Castle. The views from just outside the Castle Complex were definitely worth the walk up the hill. Inside the complex, we stopped to admire St. Vitus cathedral, one of the most stunning buildings in Prague with its intricate architecture and stained glass windows. Whilst you have to pay to see the whole of the Cathedral's interior, we were able to enjoy the colourful reflections from the windows in the entryway of the Cathedral for free. By this point, we were quite hungry and so decided to return to the Old Town. Journeying across the famous Charles Bridge was an enjoyable experience and we marvelled at the musicians who were playing there. 
The local cuisine
We began our final evening in Prague at Craft House, a small and cosy beer bar. The staff were super friendly and were great at recommending drinks based on what we wanted to try or the flavours we preferred. We would have happily spent much longer there if it hadn't been for our rumbling tummies so we moved on to the restaurant we had spotted earlier in the day. Restaurace U Zlateho Stromu was by Charles Bridge and we had similar but slightly cheaper meals compared to the night before. Seeing as we still had some space left, we knew we had to try Trdelník from a shop opposite the restaurant. We had seen these chimney-shaped desserts all around the city. With a taste very similar to a pretzel, trdelník is a pastry treat typically filled with chocolate spread and cream. They were super tasty but a little sweet and sickly! 
A great trip for all
We ended the night by enjoying the Old Square once more and having some group photos in front of the giant Christmas tree. After this, we were ready to enjoy a good night's sleep before our flight the following day. We all felt that we had the perfect amount of time to explore Prague given its relatively small size. Exploring all the beautiful sights certainly involved a lot of walking, which in turn inspired eating a lot of delicious food, but it was well worth it as a late Christmas treat. I would strongly recommend Prague to anyone wanting a short break in one of Europe's prettiest cities. It is also budget-friendly, making it perfect for students too!
---
Read more Travel articles here:
A New Way of Travel: Sleeper Trains
One for the Bucket List: Dubrovnik